Mosby Treasure in Virginia
Definition: The story about Mosby's Treasure in Virginia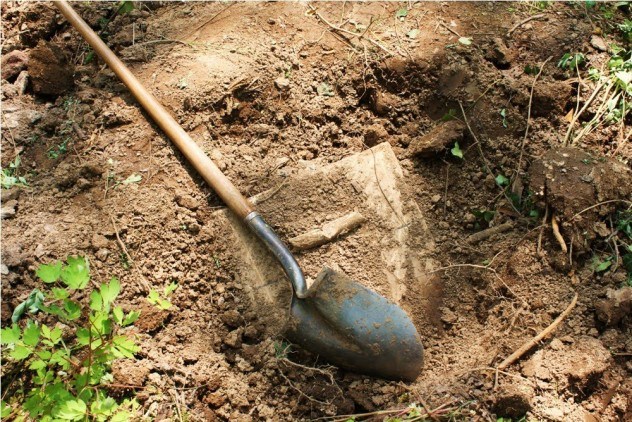 Confederate Commander Colonel John Singleton Mosby was one sneaky fighter during the Civil War. He and his men were known as Mosby's Raiders for their lightning-quick raids of Union camps and their ability to elude the Union Army by blending in with the local townspeople. He was essentially like Mel Gibson's character in The Patriot, but without all of the drama.
After one of his many raids, which took place about 75 kilometers (46 mi) south of the Confederate line at Culpeper, Virginia, Mosby took Union General Edwin Stoughton prisoner, as well as a burlap sack containing $350,000 worth of gold, silver, and family heirlooms. The problem was, Mosby had also captured 42 other men during the raid and had to take them back through Union territory and across the Confederate line.
Following a route that parallels today's US 211, Mosby's Raiders traveled south until they ran into a large contingency of Union soldiers. Unwilling to part with his treasure, Mosby instructed his men to bury the treasure between two large pine trees in case of a battle. Mosby marked the trees with his knife, and the Raiders headed back along their route and across the Confederate line without any trouble from the Union.
Unfortunately for Mosby, when he sent back seven of his most trusted men, they were all caught and hanged. Mosby never returned to look for the treasure.
Collections:
Lost Treasures
Related Categories:
| The Alamo Treasure | Dutch Schultz Treasure | Victorio Peak Treasure | Montezuma Treasure | The Lufthansa Heist | The Amber Room | Flor do Mar | Leon Trabuco Gold | Blackbeard Treasure | Treasure of the Knights Templar | Forrest Fenn Hidden Treasure | Treasure At Little Bighorn | Treasure In The Majave Dessert | 63 Million Dollars Hidden in Bedford County Virginia | Treasure Of Jean LaFitte | Butch Cassidy Treasure | John Dillinger Buried Treasure | 200 Million Off the Coast of Key West | The Treasure of San Miguel |
Resources:
db#957
What are your thoughts?