John Dillinger Buried Treasure
Definition: The story about John Dillinger's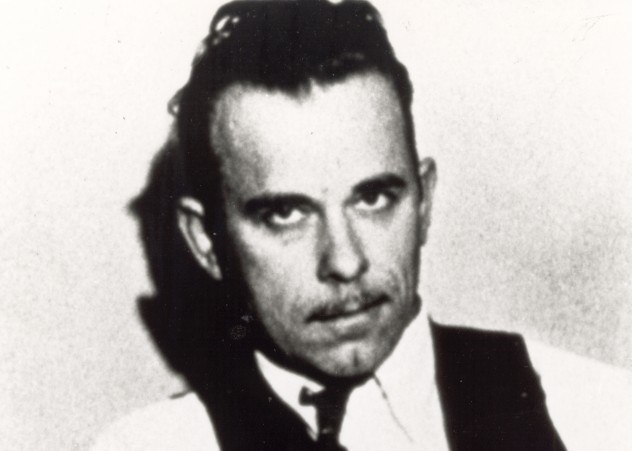 Being an outlaw means you have money, and everyone knows John Dillinger had a lot of money. Only months before he died, he buried $200,000 in Wisconsin.
Dillinger was hiding out with a few of his outlaw buddies in April 1934. FBI agents found out they were hiding in the Little Bohemia Lodge in Mercer, Wisconsin, and they surrounded Dillinger, along with "Baby Face" Nelson and the other men. The FBI shot the first three men walking out the door, all three of whom happened to be civilians. Amid all the confusion, the gangsters were able to escape out a back entrance. It is said that Dillinger ran a few hundred meters (yards) north of the roadhouse where he buried $200,000 in small bills inside a suitcase.
Just two months later, Dillinger was shot to death in Chicago, never getting the chance to go back to find the money.
Collections:
Lost Treasures
Related Categories:
| The Alamo Treasure | Dutch Schultz Treasure | Victorio Peak Treasure | Montezuma Treasure | The Lufthansa Heist | The Amber Room | Flor do Mar | Leon Trabuco Gold | Blackbeard Treasure | Treasure of the Knights Templar | Forrest Fenn Hidden Treasure | Treasure At Little Bighorn | Treasure In The Majave Dessert | Mosby Treasure in Virginia | 63 Million Dollars Hidden in Bedford County Virginia | Treasure Of Jean LaFitte | Butch Cassidy Treasure | 200 Million Off the Coast of Key West | The Treasure of San Miguel |
Resources:
db#961
What are your thoughts?