Mister X
Definition: A bizarre story of a modern-day "Man in the iron mask".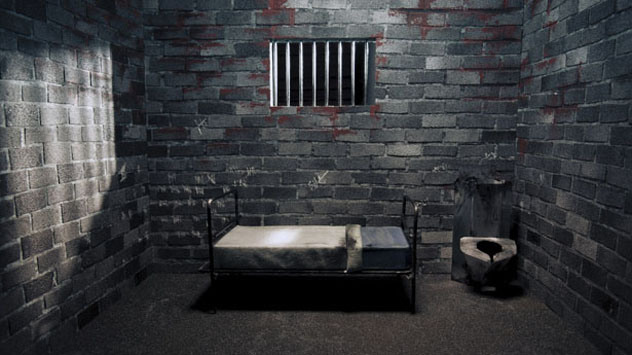 Mister X was a modern-day "man in the iron mask," a man kept in such complete seclusion in Israel's Ayalon Prison that even the guards did not know his name. When the media got wind of this mystery man in 2010, rumors exploded as to his identity, with some believing that X was Ali-Reza Asgari, an Iranian Revolutionary Guard general kidnapped by the Mossad.
In 2013, Mister X was finally revealed as Ben Zygier, a dual Australian-Israeli citizen who had been a member of the Mossad. Zygier allegedly had espionage ties throughout the Middle East, including involvement with Hezbollah, as well as links to operations in Iran and Syria. Zygier was arrested in February of 2010, and 10 months later, hanged himself with a bedsheet in his allegedly "suicide proof" cell.
The nature of the charges against Zygier remain a mystery, but it is believed by many that he intended to sell state secrets to enemies of Israel. If so, the information must have been extremely sensitive to merit the bizarre circumstances of his incarceration. Even his suicide has been called into question. Zygier's cell was under constant video surveillance, and reports indicate that his body was bruised. A muscle relaxant called succinylcholine was also found in his bloodstream.
Collections:
Related Categories:
| Villisca Axe Murders | The Red Book | | The Smiley Face Murder Theory | Atuk Curse | The Bunny Man | The Original Spanish Kitchen | The Changeling | Thailand Poisonings |
Resources:
db#643
What are your thoughts?