The Lufthansa Heist
Definition: The story of the Lufthansa Heist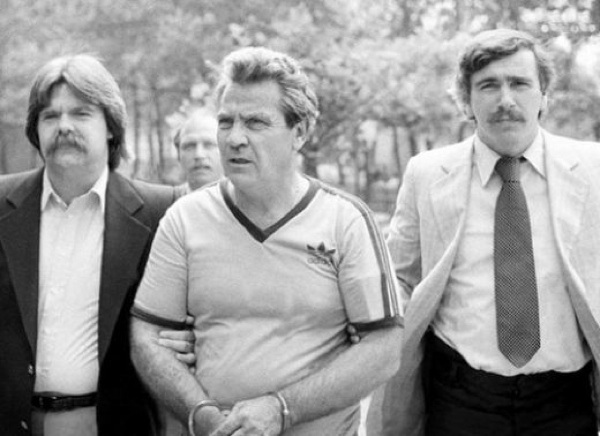 Anyone who has seen the movie Goodfellas is familiar with the Lufthansa heist, which is believed to have been the biggest cash robbery in United States history. It happened on December 11, 1978 at JFK International Airport, where an estimated five million in cash and $875,000 in jewels were taken. To put that in perspective, adjusting for inflation that's a robbery worth over twenty million dollars today. The heist was carried out by mobsters including Henry Hill, who would later be portrayed by Ray Liotta, and to this day no jewels or currency have ever been recovered.
One of the reasons it has never been recovered, of course, is due to the very violent ends many of the men who participated in the heist met. These deaths were ordered by Jimmy Burke, who orchestrated the crime and realized the theft would generate a massive federal investigation. As part of his plan to clean up, he had almost every member of his crew murdered to keep them quiet. Some of the money from the heist was believed to have been spent and used in drug deals, but the vast majority was never found.
Collections:
Lost Treasures
Related Categories:
| The Alamo Treasure | Dutch Schultz Treasure | Victorio Peak Treasure | Montezuma Treasure | The Amber Room | Flor do Mar | Leon Trabuco Gold | Blackbeard Treasure | Treasure of the Knights Templar | Forrest Fenn Hidden Treasure | Treasure At Little Bighorn | Treasure In The Majave Dessert | Mosby Treasure in Virginia | 63 Million Dollars Hidden in Bedford County Virginia | Treasure Of Jean LaFitte | Butch Cassidy Treasure | John Dillinger Buried Treasure | 200 Million Off the Coast of Key West | The Treasure of San Miguel |
Resources:
db#948
What are your thoughts?