Leon Trabuco Gold
Definition: The Story about Leon Trabuco's Gold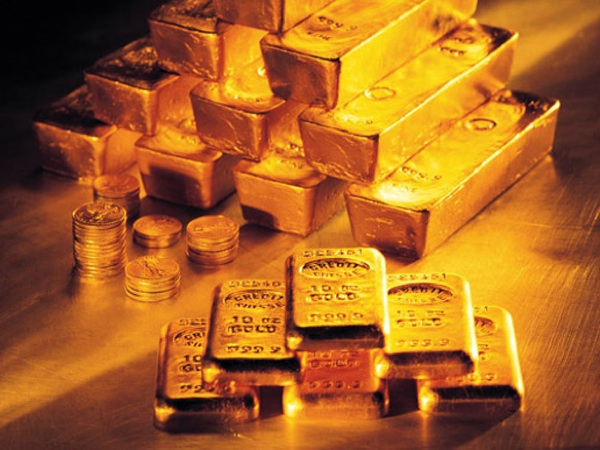 Back in the early 1930s, a Mexican millionaire named Leon Trabuco arranged several secret and mysterious flights in the desert of New Mexico. At the time, the United States was in the midst of the Great Depression, and with the value of the dollar about to plunge, the price of gold was about to explode. So Trabuco and a few business partners were said to have secretly bought up as much gold as they could and smuggled it into the US, waiting for the gold prices to soar so that they could sell it and make an insanely large profit.
All told, it's believed they accumulated more than sixteen tons of gold and hid it in that New Mexico desert. Rather than taking advantage and selling their gold, Trabuco and his partners held onto their bounty with the hopes the prices would continue to go up. However, they gravely miscalculated the impact of the Gold Act, as it carried with it the stipulation that private ownership of gold would be illegal, leaving Trabuco stuck. Like so many other treasures, this one supposedly carried with it a curse. Three of Trabuco's partners were dead within five years, and when Trabuco himself died, the knowledge of the location of the giant stash of gold died with him.
Collections:
Lost Treasures
Related Categories:
| The Alamo Treasure | Dutch Schultz Treasure | Victorio Peak Treasure | Montezuma Treasure | The Lufthansa Heist | The Amber Room | Flor do Mar | Blackbeard Treasure | Treasure of the Knights Templar | Forrest Fenn Hidden Treasure | Treasure At Little Bighorn | Treasure In The Majave Dessert | Mosby Treasure in Virginia | 63 Million Dollars Hidden in Bedford County Virginia | Treasure Of Jean LaFitte | Butch Cassidy Treasure | John Dillinger Buried Treasure | 200 Million Off the Coast of Key West | The Treasure of San Miguel |
Resources:
db#951
What are your thoughts?