The Haunting at Apsley House
Definition: Apsley House in London, England has been home to some of England's most revered politicians, and reportedly, some ghostly spirits as well.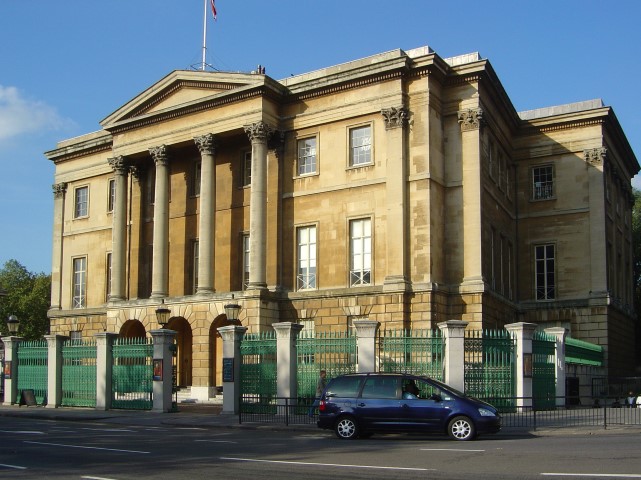 Located at the very edge of Hyde Park, in London, is Apsley House, which was the home of the first Duke of Wellington, Sir Arthur Wellesley, who is the most famous Duke of Wellington, the man who beat Napoleon at Waterloo. Sir Arthur Wellesley later went on to become Prime Minister of the British Isles.
He had a very ghostly encounter in Apsley house himself, one night. Apparently, he encountered the ghost of Oliver Cromwell, the Protector of England. The duke, at the time, was a politician and was making a very controversial vote. He was trying to decide whether he was going to vote for, or against, something pretty controversial.
According to the story, the ghost of Cromwell encouraged him in the way that he did, a very specific way. So two of England's greatest military personalities met, one of them living, one of them dead, supposedly met in Apsley house and made a political decision.
Collections:
Hauntings and Legends
Related Categories:
| The Legend of the Bell Witch | Legend of Hells Funnel | River Styx Bridge | Franklin, Ben | The Addison Haunting | Westminster Abbey Haunting | The Haunted Grenadier Pub | The London Tower | Ghosts of the Stanley | The Hollywood Roosevelt Hotel Hauntings | Ghosts of Gettysburg | The Story Behind the Winchester House | The Titanic Exhibit | Tombstone - Arizona | The Ghosts of Waverly Hills Sanatorium | The Ghosts of Eastern State Penitentiary |
Resources:
db#767
What are your thoughts?