Ghosts of the Stanley
Definition: The Stanley Hotel is famous for its haunted history and inspiring Stephen King's classic horror film "The Shining."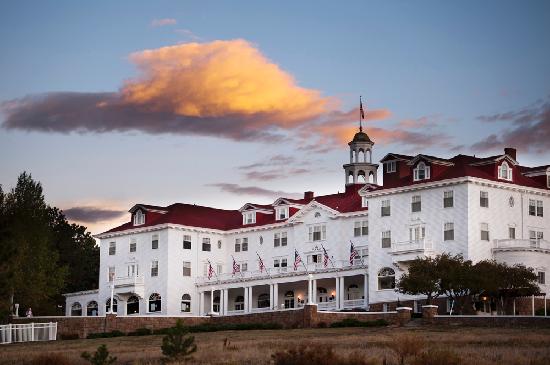 The Stanley Hotel in Estes Park, Colorado is the scene of a number of interesting ghost stories. One of them being a thief that supposedly steals articles of clothing from guests in the hotel, moves them around, hides them.
One thing that occurred when they were shooting the television series "Ghost Hunters" up at the Stanley is that a table apparently jumped two feet into the air. There is a lot of online debate is to how genuine this was, is to how stable the table actually was, but it is actually quite interesting.
Also, the piano is supposed to play itself. The most common theory about the identity of the ghost that plays the piano is that it was Mr. Stanley's wife, who was a keen piano player. A number of guests report waking up in certain rooms with a figure of a male standing over them in the middle of the night.
The Stanley was the inspiration for Stephen King's story The Shining. The television mini-series made during the 1990's was shot at the Stanley Hotel. The Stanley does have, if you delve back into it's past, there are stories of crime, nefarious activities that relate to the site. So it is not at all surprising that there would have been some violent death in and around that area.
You can visit and it is very well worth visiting. There is a very popular ghost tour you can take and it is possible to conduct overnight paranormal investigations at the Stanley too.
Collections:
Hauntings and Legends
Related Categories:
| The Legend of the Bell Witch | Legend of Hells Funnel | River Styx Bridge | Franklin, Ben | The Addison Haunting | Westminster Abbey Haunting | The Haunting at Apsley House | The Haunted Grenadier Pub | The London Tower | The Hollywood Roosevelt Hotel Hauntings | Ghosts of Gettysburg | The Story Behind the Winchester House | The Titanic Exhibit | Tombstone - Arizona | The Ghosts of Waverly Hills Sanatorium | The Ghosts of Eastern State Penitentiary |
Resources:
db#773
What are your thoughts?