Stone Tape Theory
Definition: The Stone Tape theory is a paranormal hypothesis that was proposed in the 1970s as a possible explanation for ghosts.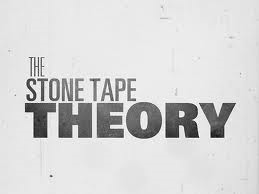 The Stone Tape theory is a paranormal hypothesis that was proposed in the 1970s as a possible explanation for ghosts. It speculates that inanimate materials can absorb some form of energy from living beings; the hypothesis speculates that this "recording" happens especially during moments of high tension, such as murder, or during intense moments of someone's life. This stored energy can be released, resulting in a display of the recorded activity. According to this hypothesis, ghosts are not spirits but simply non-interactive recordings similar to a movie. Paranormal investigators commonly consider such phenomena as residual hauntings.
An early psychical researcher Eleanor Mildred Sidgwick had claimed that objects such as furniture or buildings can absorb "psychic energy" or impressions which could be transmitted to people nearby. Another early researcher William Fletcher Barrett wrote:
In certain cases of hauntings and apparitions, some kind of local imprint, on material structures or places, has been left by some past events occurring to certain persons, who when on Earth, lived or were closely connected with that particular locality; an echo or phantom of these events becoming perceptible to those now living.\
The parapsychologist William G. Roll also agreed with the Stone Tape theory, he claimed that a person's mind can create an apparition from "psychic traces" left from the past. According to Roll all objects and individuals have "psi fields" around them which are the carriers of psi information. A related term is the concept invented by H. H. Price of place memories. Price proposed that hauntings could be explained by memories becoming lost from an individual's mind and then somehow attaching itself to the environment which could be picked up by others as hallucinations.
Archie Roy wrote regarding the Stone Tape theory:
We have to postulate that some very emotional scene has somehow become registered on the environment, almost like a sort of psychic video has been created. Someone who comes along who is sensitive enough acts as a sort of psychic video player and will actually play that "tape" and see the figures or perhaps even hear the voices.
Collections:
Paranormal Theories
Related Categories:
| Temperature Change Theory | Radiation and Microwave Field Theory | EVP History | EVP Classifications | EVPs Where Do They Come From | EVP - White Noise Theory | Air Ion Theory | Shadow Figures and Shadow Beings | Theory behind Limestone Quartz and Magnetite | Energy Loss Theory | Video Camera Tips for Paranormal Investigations | Solar and Geomagnetic Activity Theory | Electro Magnetic Field Theory - EMF | Compass and EMF Theory | Bermuda Triangle Theory | Renovation Theory | Franks Box Theory | Motion Sensor Theory | Strobe Light Theory | The Phillip Experiment | Alternate Light Spectrums Theory | Relative Time to Object Theory |
Resources:
db#992
What are your thoughts?