Pico House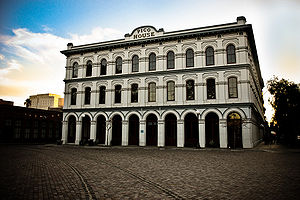 Location submitted by:
sdonley
on 05/11/2012
DBA Approved: Y
Larger Map
PANICd#: 1085

The Pico House Built by Pio Pico, last governor of California under Mexican rule, who lived almost the entire length of the nineteenth century, from 1801 to 1894.
430 North Main Street
Los Angeles , CA 90012
Open to the public: Unknown
http://elpueblo.lacity.org/elpph1.h...
Lat: 34.0564875
Lon: -118.2393787
Database Summary:
Demographic Rank: 5
History: 2
Stories: 1
Claims: 4
Evidence: 0
Resources: 2
Retrievals: 11086
Vistor Rating: 4.0
Votes: 1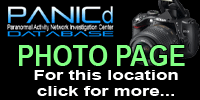 History
History information is some background and history about the location. This is meant to be a basic summary. Below the history records you will find sources in which you can click on to find out more information. There may be multiple history records per location.
---
The Pico House Built by Pío Pico, last governor of California under Mexican rule, who lived almost the entire length of the nineteenth century, from 1801 to 1894. This was the first three story building and the first grand hotel in Los Angeles. Pico chose architect Ezra F. Kysor to design the "finest hotel in Los Angeles". Construction began on September 18, 1869, and the hotel opened for business on June 9, 1870. To raise funds for the building and furnishing of the hotel, Pío and his brother Andrés sold most of their vast landholdings in the San Fernando Valley. The hotel was built in the Italianate style, with deep set round-arched windows and doors and the Main Street and Plaza facades were stuccoed to resemble blue granite. The hotel had eighty two bedrooms and twenty one parlors as well as bathrooms and water closets for each sex on each floor.
Added by: sdonley on 05/11/2012 DB#:99
Source(s):
http://elpueblo.lacity.org/elpph1.htm

---
The Pico House is a historic building in Los Angeles, California, dating from its days as a small town in Southern California. Located on 430 North Main Street, it sits across the old Los Angeles Plaza from Olvera Street and El Pueblo de Los Angeles Historic Monument. Its geographic coordinates are

34°03′23.63″N 118°14′22.07″W / 34.0565639°N 118.2394639°W / 34.0565639; -118.2394639

.

Pío Pico, a successful businessman who was the last Mexican Governor of Alta California, ordered construction of a luxury hotel in the growing town. The architect was Ezra F. Kysor, who also designed the Cathedral of Saint Vibiana, and it was constructed between 1869 and 1870. The resulting Italianate three story, 33-room hotel, dubbed Pico House (or Casa de Pico) was the most extravagant and lavish hotel in Southern California, and its opening was cause for much celebration. It had a total of nearly eighty rooms, large windows, a small interior court, and a grand staircase. In the days of the hotel's primacy the courtyard featured a fountain[1] and an aviary of exotic birds.[2] The structure forms three sides of a trapezoid of which the open end immediately abuts the adjacent Merced Theatre, thus forming the courtyard. The back of the hotel faces Sanchez Street,[3] where the large carriage entrance can still be seen.

Its time in the spotlight did not last very long. By 1876 the Southern Pacific Railroad had linked the city with the rest of the country and more residents and businessman began pouring in. Pio Pico himself started having financial troubles, and lost the hotel to the San Francisco Savings and Loan Company. The business center of the city began to move south and, by 1900, the building began to decline. After decades as a shabby lodging house, it finally passed into the hands of the State of California in 1953, and it now belongs to the El Pueblo de Los Angeles State Historic Monument. Parts of this building were renovated in 1981 and 1992. The ground floor is occasionally used for exhibits and other events.

The Pico House is currently listed as a California Historical Landmark (No. 159) and a National Historic Landmark as a part of the Los Angeles Plaza Historic District (NPS-72000231).

The Pico House is featured prominently in the Star Trek: The Next Generation two part episode Time's Arrow, filling in as turn of the 19th to 20th century San Francisco.

The back end of Pico House is also used in the hit TV show The Mentalist. It is used as the CBI HQ and is frequently shown during the show. Pico House was also used, in August 2009, as the shoot location for JLS's video for their single, Everybody In Love. On January 7, 2011, the building was featured on Travel Channel's Ghost Adventures with Kane Hodder, and Rick McCullum.

Added by: sdonley on 05/11/2012 DB#:100
Source(s):
http://en.wikipedia.org/wiki/Pico_House

---
Stories
Stories are just that. Stories and personal accounts that have been reported about the location.
---
The Pico House was once the most lavish hotel in Southern California and is now a California and National Historic Landmark. Long closed and now part of the El Pueblo De Los Angeles National Monument, the Pico House has had numerous reports of paranormal activity ranging from mysterious footsteps on the upper floors to shadow figures in the inner courtyard.
Added by: sdonley on 05/11/2012 DB#:1064
Source(s):
http://losangelesparanormalassociation.wordpress.c...

---
Paranormal Claims
Here are the paranormal claims for this location. These have been found through Internet research, reports from members, or reports from personal interviews. To add a claim, please contact PANICd.com, and we will review and add your information.
---
| | | | |
| --- | --- | --- | --- |
| Claim # | Added | Added By | Claim |
| 1417 | 05/11/2012 | sdonley | A security guard witnessed tools rattling and felt as if he was kicked when walking down the stairs. |
| 1418 | 05/11/2012 | sdonley | An apparition of a man with a white beard has been seen walking on the roof. |
| 1419 | 05/11/2012 | sdonley | Mysterious footsteps have been heard on the upper floors. |
| 1420 | 05/11/2012 | sdonley | Shadow figures have been seen within the inner courtyard. |
Paranormal Evidence
Paranormal evidence is based on claims that have been reported for this location. There can be several types of evidence; however, we have grouped them based on media type for better organization. Here you will find evidence that are logs, audio, video, or photographic.
To add evidence for a claim, you must submit it to PANICd.com for approval to be entered into the database.
---
No Evidence Reported Yet!
Additional Resources
This is a collection of Internet resources for this location. This section will house links to other websites that contain information related to history, claims, investigations, or even the location's website.
---
Historical Location Listing
Added: 05/11/2012 By: sdonley
Listing on California State Parks - Office of Historic Preservation
Research Blog Post
Added: 05/11/2012 By: sdonley
Very nice research article and blog post by the Los Angeles Paranormal Society.