Interesting Finds
December 23rd, 2017 11:42 PM
The Lawson Family Murders and Christmas tragedy took place on Christmas Day in 1929. Charlie Lawson killed his entire family (with the exception of his oldest son), while they were getting ready to leave their home on Christmas Day. He later went out into the woods and took his own life. This video will discus the tragedy and the paranormal activity associated around the case.
---
December 23rd, 2017 11:32 PM
Here is one for Christmas. 10 Christmas Castle and Hall Hauntings, enjoy and Merry Christmas.
---
December 22nd, 2017 07:17 PM
The man who killed Santa was John McFee in Mesa Arizona in 1932. As a marketing stunt, he made arrangements for Santa to jump out of an airplane to start off the cities Christmas parade. Due to an unfortunate accident, Mr. McFee was labeled as "The man who killed Santa," and he eventually had to leave town. In this video, we document the details.
---
December 12th, 2017 02:26 PM
Back in the late 1800s, this device was considered to be "High Tech".   It is a stereo graph viewer that Abraham Lincoln purchased for his sons when they lived in Springfield, Illinois.

Read more »
---
April 21st, 2016 12:33 PM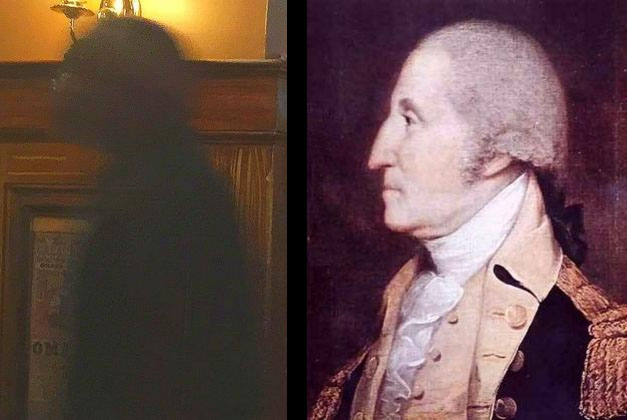 Unearthly News Reports:   A photo take recently reveals a shadow figure that some believe could be the ghost of a former [first President of the United States] President Gearge Washington.
Read more »
---
January 18th, 2015 07:51 AM

As some of the crew is preparing for an upcoming trip to Tampa, Florida (as business for our day jobs), one of the things we had to do is see if there were any ghost tours or happenings in the areas.

Read more »
---
September 10th, 2014 04:59 PM


Came across this cool board on Pinterest that has a large collection of ghost photos.  I have seen some of these before, but some are new.  Quite interesting photographs.  If you get a minute, check it out.
Read more »
---
September 30th, 2012 09:43 PM
In cooperation with The Sixth Floor Museum at Dealey Plaza, EarthCam has positioned a webcam in the southeast window on the sixth floor of the former Texas School Book Depository in Dallas. This is the site where an assassin is alleged to have fired the shots that killed President John F. Kennedy and severely wounded Texas Governor John Connally, as the presidential motorcade passed through Dealey Plaza on November 22, 1963.
Connect to the live web cam here.

---
August 14th, 2012 03:16 PM

















One of the new locations we will be researching for the database is the Baron Woolen Mill.
Below is a snippet form a website I found about the location.

Read more »
---
August 12th, 2012 04:00 PM
Join us as we embark on a 90-minute guided tour of downtown Dallas' infamous West End Historic District. Learn of the many chilling legends, myths, and ghastly deeds that lie beneath the compelling twists and turns of the District's dark history.
This acclaimed walking tour is the only tour that gives you access to enter and explore one of Dallas' oldest and most haunted buildings.

More information: http://www.dallashaunt.com/gtd/tour_info.html
---