Mormon Battalion Historic Site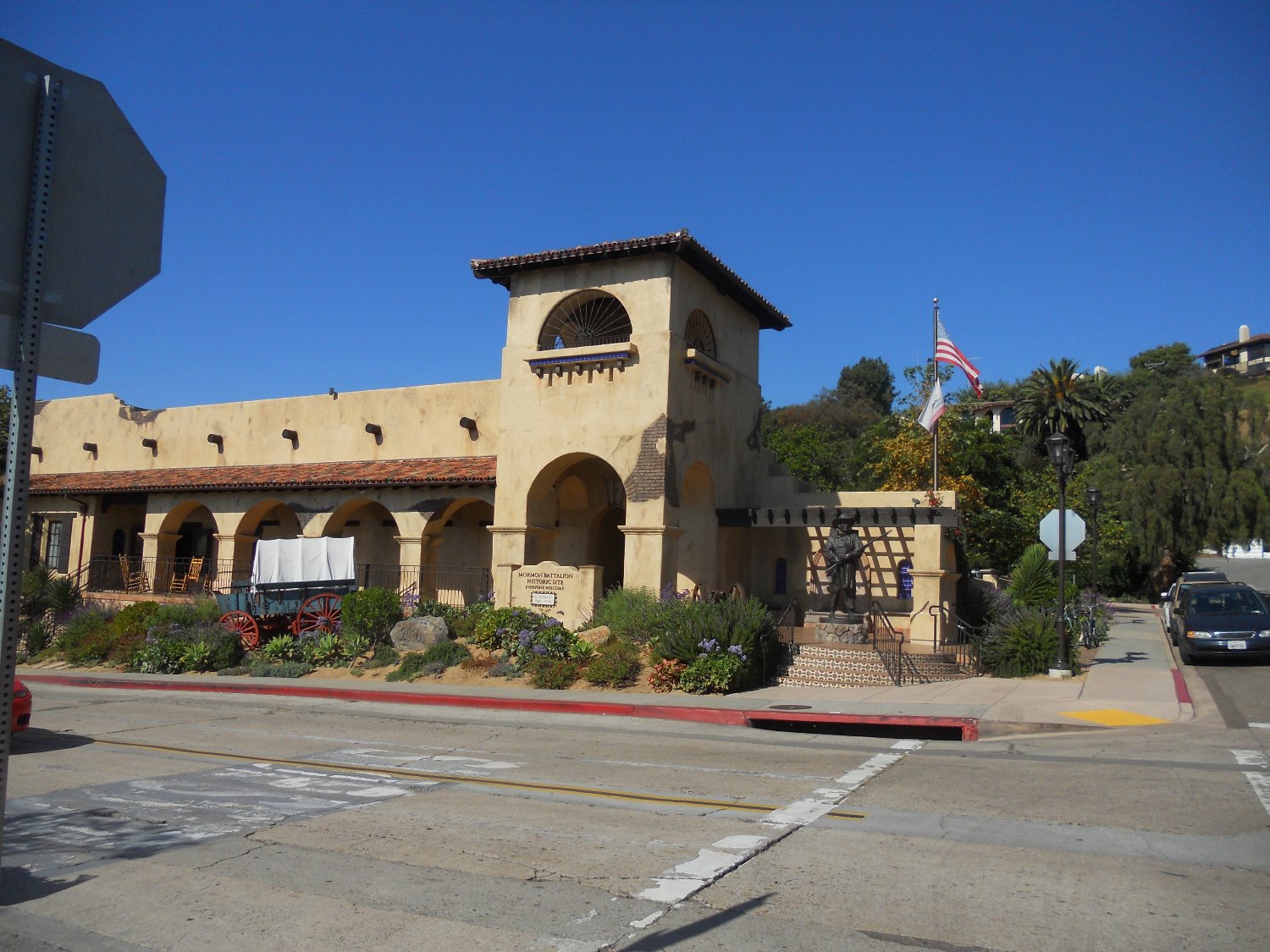 Photo by:
Wikipedia
Location submitted by:
sdonley
on 06/11/2019
DBA Approved: Y
Larger Map
PANICd#: 2014

The Mormon Battalion Historic Site in San Diego is a visitors center that commemorates the Mormon Battalion's historic journey from the Council Bluffs area of Iowa to San Diego, California.
2510 Juan St
San Diego , CA 92110
Phone: (619) 298-3317
Open to the public: Yes
https://history.churchofjesuschrist...
Lat: 32.754320
Lon: -117.193960
Database Summary:
Demographic Rank: 6
History: 1
Stories: 1
Claims: 3
Evidence: 0
Resources: 1
Retrievals: 6013
Vistor Rating: 0.0
Votes: 0
History
History information is some background and history about the location. This is meant to be a basic summary. Below the history records you will find sources in which you can click on to find out more information. There may be multiple history records per location.
---
The Mormon Battalion Historic Site is a historic site in Old Town, San Diego, California, in honor of the members of The Church of Jesus Christ of Latter-day Saints who served in the United States Army's Mormon Battalion during the Mexican–American War of 1846–1848. The battalion was stationed in Old Town in 1847, and they built wells and a courthouse on the site. In the 1960s, the Mormon Church opened a visitor center to commemorate their historical ties to San Diego. A new visitor center was dedicated on January 30, 2010
Added by: sdonley on 08/02/2019 DB#:502
Source(s):
https://en.wikipedia.org/wiki/Mormon_Battalion_His...

---
Stories
Stories are just that. Stories and personal accounts that have been reported about the location.
---
If you're on the hunt for free things to do in San Diego this weekend, why not check out the Mormon Battalion Historic Site? On 1846, five hundred men voluntarily enlisted into the Battalion, accompanied by eighty women and children and marched around thousand miles across seven different states before entering Mexico. This march helped the cession of the southern states from Mexico's control.
Today, visitors can visit the monument for free to learn more about that incredible and historic journey. Everyone is also welcome to try on replicated period clothing, try to make a brick by hand, and pan for gold. Occasionally visitors will report hearing phantom whispers and footsteps moving along with them at the site.
Some locals believe soldiers who perished on the journey now rest at the tribute site and like to follow people as they go through the tour.
Added by: sdonley on 08/02/2019 DB#:1496
Source(s):
https://backpackerverse.com/most-haunted-places-to...

---
Paranormal Claims
Here are the paranormal claims for this location. These have been found through Internet research, reports from members, or reports from personal interviews. To add a claim, please contact PANICd.com, and we will review and add your information.
---
| | | | |
| --- | --- | --- | --- |
| Claim # | Added | Added By | Claim |
| 3080 | 08/02/2019 | sdonley | Strange footsteps have been heard. |
| 3081 | 08/02/2019 | sdonley | Strange whispers have been heard. |
| 3082 | 08/02/2019 | sdonley | People have reported the feeling like they are being followed while on the tour, but nobody is behind them. |
Paranormal Evidence
Paranormal evidence is based on claims that have been reported for this location. There can be several types of evidence; however, we have grouped them based on media type for better organization. Here you will find evidence that are logs, audio, video, or photographic.
To add evidence for a claim, you must submit it to PANICd.com for approval to be entered into the database.
---
No Evidence Reported Yet!
Additional Resources
This is a collection of Internet resources for this location. This section will house links to other websites that contain information related to history, claims, investigations, or even the location's website.
---
Wikipedia Entry
Added: 06/11/2019 By: sdonley
Wikipedia entry for this location.