Disneyland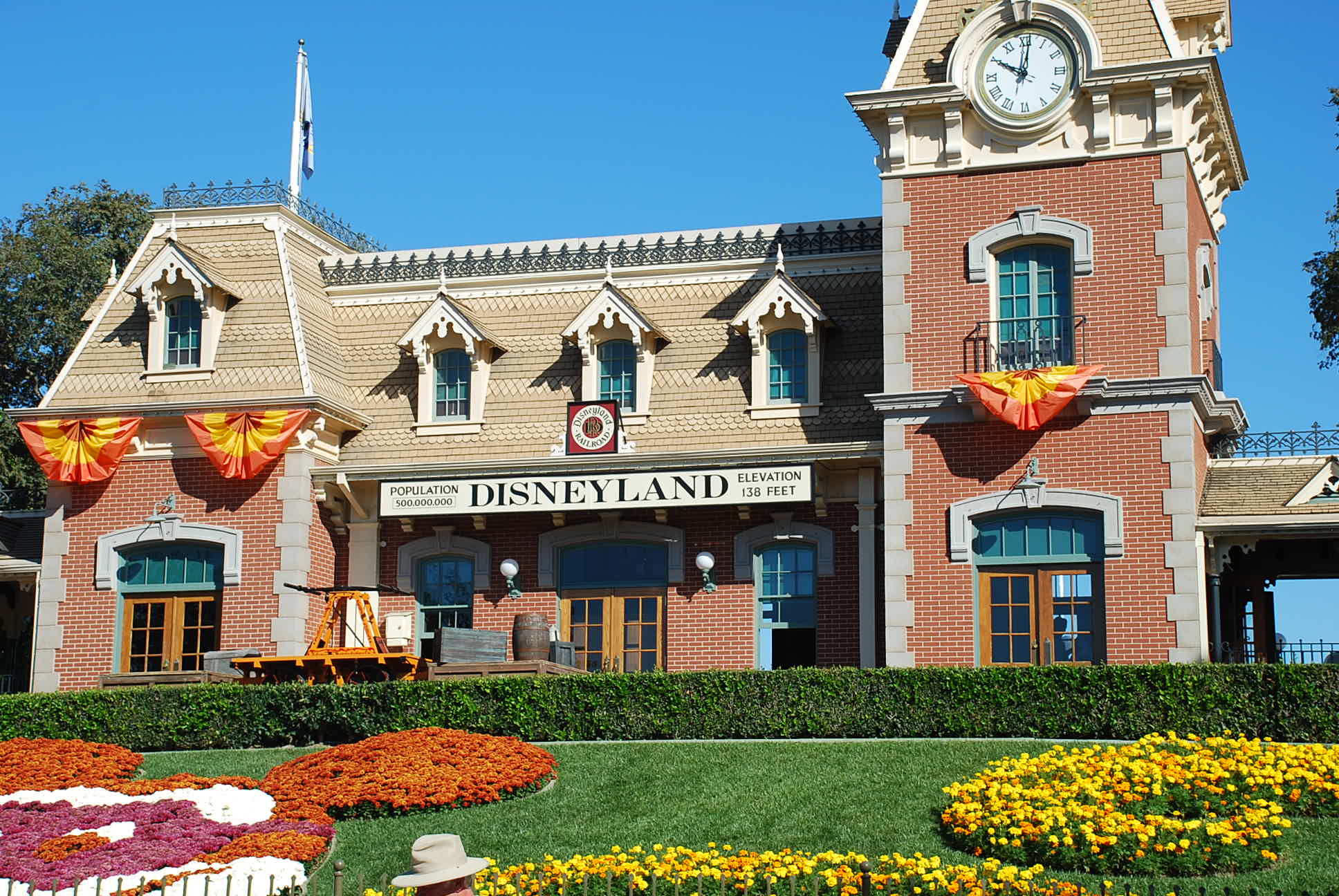 Photo by:
Shawn Donley
Location submitted by:
sdonley
on 08/03/2017
DBA Approved: Y
Larger Map
PANICd#: 1899

Walt Disney got the idea for Disneyland after taking his daughters to different amusement parks around the country. He envisioned a place where kids and adults could come and enjoy themselves. The park opened July 17, 1955.
1313 Disneyland Dr
Anaheim , CA 92802
Phone: (714) 781-4565
Open to the public: Yes
https://disneyland.disney.go.com/de...
Lat: 33.8126774
Lon: -117.92032169999999
Database Summary:
Demographic Rank: 6
History: 3
Stories: 4
Claims: 14
Evidence: 0
Resources: 2
Retrievals: 8322
Vistor Rating: 0.0
Votes: 0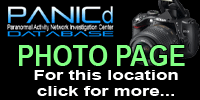 History
History information is some background and history about the location. This is meant to be a basic summary. Below the history records you will find sources in which you can click on to find out more information. There may be multiple history records per location.
---
Added by: sdonley on 01/21/2018 DB#:377
Source(s):
https://www.youtube.com/watch?v=JuzrZET-3Ew

---
Added by: sdonley on 01/21/2018 DB#:378
Source(s):
https://youtu.be/rItAd9FuIDo

---
The concept for Disneyland began when Walt Disney was visiting Griffith Park in Los Angeles with his daughters Diane and Sharon. While watching them ride the merry-go-round, he came up with the idea of a place where adults and their children could go and have fun together, though his dream lay dormant for many years. He may have also been influenced by his father's memories of the World's Columbian Exposition of 1893 in Chicago (his father worked at the Exposition). The Midway Plaisance there included a set of attractions representing various countries from around the world and others representing various periods of man; it also included many rides including the first Ferris wheel, a "sky" ride, a passenger train that circled the perimeter, and a Wild West Show. Another likely influence was Benton Harbor, Michigan's nationally famous House of David's Eden Springs Park. Disney visited the park and ultimately bought one of the older miniature trains originally used there; the colony had the largest miniature railway setup in the world at the time. The earliest documented draft of Disney's plans was sent as a memo to studio production designer Dick Kelsey on August 31, 1948, where it was referred to as a "Mickey Mouse Park", based on notes Walt made during his and Ward Kimball's trip to Chicago Railroad Fair the same month, with a two-day stop in Henry Ford's Museum and Greenfield Village, a place with attractions like a Main Street and steamboat rides, which he had visited eight years earlier.
While people wrote letters to Disney about visiting the Walt Disney Studios, he realized that a functional movie studio had little to offer to visiting fans, and began to foster ideas of building a site near the Burbank studios for tourists to visit. His ideas evolved to a small play park with a boat ride and other themed areas. The initial concept, the Mickey Mouse Park, started with an 8-acre (3.2 ha) plot across Riverside Drive. He started to visit other parks for inspiration and ideas, including Tivoli Gardens in Denmark, Efteling in the Netherlands, and Greenfield Village, Playland, and Children's Fairyland in the United States; and (according to the film director Ken Annakin, in his autobiography 'So You want to be a film director?'), Bekonscot Model Village & Railway, Beaconsfield, England. His designers began working on concepts, though the project grew much larger than the land could hold. Disney hired Harrison Price from Stanford Research Institute to gauge the proper area to locate the theme park based on the area's potential growth. Based on Price's analysis (for which he would be recognized as a Disney Legend in 2003), Disney acquired 160 acres (65 ha) of orange groves and walnut trees in Anaheim, southeast of Los Angeles in neighboring Orange County. The Burbank site originally considered by Disney is now home to Walt Disney Animation Studios and ABC Studios.
Difficulties in obtaining funding prompted Disney to investigate new methods of fundraising, and he decided to create a show named Disneyland. It was broadcast on then-fledgling ABC. In return, the network agreed to help finance the park. For its first five years of operation, Disneyland was owned by Disneyland, Inc., which was jointly owned by Walt Disney Productions, Walt Disney, Western Publishing and ABC. In addition, Disney rented out many of the shops on Main Street, U.S.A. to outside companies. By 1960, Walt Disney Productions bought out all other shares, a partnership which would eventually lead to the Walt Disney Corporation's acquisition of ABC in the mid-1990s. In 1952, the proposed project had been called Disneylandia, but Disney followed ABC's advice and changed it to Disneyland two years later, when excavation of the site began. Construction began on July 16, 1954 and cost $17 million to complete. The park was opened one year and one day later. U.S. Route 101 (later Interstate 5) was under construction at the same time just north of the site; in preparation for the traffic Disneyland was expected to bring, two more lanes were added to the freeway before the park was finished.
Opening day
Disneyland was dedicated at an "International Press Preview" event held on Sunday, July 17, 1955, which was only open to invited guests and the media. Although 28,000 people attended the event, only about half of those were actual invitees, the rest having purchased counterfeit tickets, or even sneaked into the park by climbing over the fence. The following day, it opened to the public, featuring twenty attractions. The Special Sunday events, including the dedication, were televised nationwide and anchored by three of Walt Disney's friends from Hollywood: Art Linkletter, Bob Cummings, and Ronald Reagan. ABC broadcast the event live, during which many guests tripped over the television camera cables. In Frontierland, a camera caught Cummings kissing a dancer. When Disney started to read the plaque for Tomorrowland, he read partway then stopped when a technician off-camera said something to him, and after realizing he was on-air, said, "I thought I got a signal", and began the dedication from the start. At one point, while in Fantasyland, Linkletter tried to give coverage to Cummings, who was on the pirate ship. He was not ready, and tried to give the coverage back to Linkletter, who had lost his microphone. Cummings then did a play-by-play of him trying to find it in front of Mr. Toad's Wild Ride.
Traffic was delayed on the two-lane Harbor Boulevard. Famous figures who were scheduled to show up every two hours showed up all at once. The temperature was an unusually high 101 F (38 C), and because of a local plumbers' strike, Disney was given a choice of having working drinking fountains or running toilets. He chose the latter, leaving many drinking fountains dry. This generated negative publicity since Pepsi sponsored the park's opening; disappointed guests believed the inoperable fountains were a cynical way to sell soda, while other vendors ran out of food. The asphalt that had been poured that morning was soft enough to let women's high-heeled shoes sink into it. Some parents threw their children over the crowd's shoulders to get them onto rides, such as the King Arthur Carrousel. In later years, Disney and his 1955 executives referred to July 17, 1955, as "Black Sunday". After the extremely negative press from the preview opening, Walt Disney invited attendees back for a private "second day" to experience Disneyland properly.
The next day, the park's official public opening day, crowds gathered in line as early as 2:00 am. The first person to buy a ticket and enter the park was David MacPherson with ticket number 2, as Roy O. Disney arranged to pre-purchase ticket number 1 from Curtis Lineberry, the manager of admissions. However, an official picture of Walt Disney and two children, Christine Vess Watkins (age 5) and Michael Schwartner (7), inaccurately identifies them as the first two guests of Disneyland. Both received lifetime passes to Disneyland that day, and MacPherson was awarded one shortly thereafter, which was later expanded to every single Disney-owned park in the world. Approximately 50,000 guests attended the Monday opening day.
At the time, and during the lifetimes of Walt and Roy Disney, July 17 was considered merely a preview, with July 18 the official opening day. Since then, aided by memories of the television broadcast, the company has adopted July 17 as the official date, the one commemorated every year as Disneyland's birthday.
Added by: sdonley on 01/20/2018 DB#:376
Source(s):
https://en.wikipedia.org/wiki/Disneyland

---
Stories
Stories are just that. Stories and personal accounts that have been reported about the location.
---
Disney employees have said for years that people regularly scatter the ashes of loved ones on the Pirates of the Caribbean attraction and other places around the park. The Haunted Mansion is one of the most popular spots for honoring the dead. In 2007, a woman was seen pouring a powdery substance into the waters of the Pirates ride in Disneyland, but security could not find her afterwards.
Added by: sdonley on 01/25/2018 DB#:1375
Source(s):
https://www.youtube.com/watch?v=PphGyl69_Co

---
Deborah Stone was hired as a ride operator two weeks after the Carousel of Progress became the America Sings attraction in 1974. Unfortunately, the 18-year-old employee was killed when she became trapped between the attraction's rotating stages. Following her death, cast members have said they hear Stone reminding them to "be careful."
Added by: sdonley on 01/25/2018 DB#:1377
Source(s):
https://www.ranker.com/list/haunted-disneyland-cre...

---
An employee dubbed "Disco Debbie" who mysteriously died of a brain aneurysm backstage at Space Mountain still seemingly haunts the out-of-this-world ride. She's been spotted several times by guests and cast members. They described her as a green, flying ghost.
Added by: sdonley on 01/25/2018 DB#:1378
Source(s):
https://www.ranker.com/list/haunted-disneyland-cre...

---
Legend 1: Walt Disney haunts Disneyland - Everyone knows that Walt had an apartment over the Fire Station on Main Street, right? And that the light in the window is never turned off - a tribute to Walt, who died in 1966, right? But did you hear this one: Before the tradition of leaving the light on began, a cast member turned off the light and left the room only to find the light turned on again when she returned. The story goes that she heard a voice that said, "I am still here."
Legend 2: Space Mountain's Mr. One Way - He's described as a large man with red hair and a red face. The legend is that he sits in the seat next to single riders. Then he disappears by the end of the ride. He has also been spotted in the cast member locker room.
Legend 3: Monorail runner - In June of 1966, a teenager tried to sneak into Disneyland for grad night by climbing a fence and crossing the Monorail track. When he was spotted by a security guard, the teenager ran. But he was struck and killed by the Monorail train. It is said that the ghost of the teenager can be seen at night running alongside the Monorail train.
Legend 4: Matterhorn ghost - In 1984 a woman named Dolly Young was killed when she was thrown from the bobsled. Ever since her death, cast members who are required to walk the tracks when the ride shuts down say they can hear her. Some cast members call the section of track where Dolly died "Dolly's Dip."
Legend 5: The crying boy - The exit of the Haunted Mansion is said to be haunted by the ghost of a boy. They story goes that the boy's mother spread her son's ashes in the Haunted Mansion without Disneyland's permission. Legend has it that the ghost also appears on the Pirates of the Caribbean ride.
Legend 6: The man with the cane - A small plane crashed in the 1940s in Anaheim, and the pilot is now believed to be haunting the Haunted Mansion. According to seeksghosts.blogspot, a cast member saw the man with the cane at the loading dock where guests board doom buggies.
Legend 7: The woman in white - A ghost dressed in a 19th century gown has been spotted on Main Street after dark. Legend has it that she guides lost children to the Disneyland Baby Care Center where they can be reunited with their parents.
Legend 8: The spirit in the river - In June of 1973, two brothers stayed on Tom Sawyer's Island after the park closed. They tried to escape by swimming across the Rivers of America. The older brother drowned. Cast members have seen a ghost rippling the water.
Legend 9: The ghost prefers blondes - A teenager was killed on the People Mover ride in 1967. Legend has it that his ghost haunts Tomorrowland (the People Mover closed in 1995). The ghost reportedly grabs the hair of blonde guests.
Legend 10: Really, really scary - Construction on the Haunted Mansion began in 1963, and the story goes that one of the first test guests was so scared that she died of a heart attack inside the mansion. Her death, legend has it, led to the closing of construction until 1969.
Added by: sdonley on 01/21/2018 DB#:1373
Source(s):
https://www.ocregister.com/2015/10/26/10-scary-leg...

---
Paranormal Claims
Here are the paranormal claims for this location. These have been found through Internet research, reports from members, or reports from personal interviews. To add a claim, please contact PANICd.com, and we will review and add your information.
---
| | | | |
| --- | --- | --- | --- |
| Claim # | Added | Added By | Claim |
| 2709 | 01/25/2018 | sdonley | EVP voices have been heard in Walt Disney's personal apartment above the fire station. |
| 2710 | 01/25/2018 | sdonley | An apparition has been spotted on Space Mountain. |
| 2711 | 01/25/2018 | sdonley | An apparition has been sported in the cast member's locker room around Space Mountain. |
| 2712 | 01/25/2018 | sdonley | An apparition of a teenager has been seen at night running along the monorail. |
| 2713 | 01/25/2018 | sdonley | Disembodied screams can be heard on the Matterhorn after the ride has shut down. |
| 2714 | 01/25/2018 | sdonley | The apparition of a boy has been seen crying at the exit of the Haunted Mansion. |
| 2715 | 01/25/2018 | sdonley | The apparition of a boy has been seen crying at the Pirates of the Caribbean ride. |
| 2716 | 01/25/2018 | sdonley | The apparition of a man with a cane has been seen at the loading docks at the Haunted Mansion. |
| 2717 | 01/25/2018 | sdonley | The apparition of a women dressed in a 19th century gown has been spotted on Main Street after dark. |
| 2718 | 01/25/2018 | sdonley | An apparition has been seen in the water around Tom Sawyer's Island. |
| 2719 | 01/25/2018 | sdonley | Something will grab guests with blonde hair around Tomorrowland. |
| 2720 | 01/25/2018 | sdonley | An apparition of a women has been spotted in the Haunted Mansion. |
| 2721 | 01/25/2018 | sdonley | Employees have reported hearing a voice tell them to "be careful," around the American Sings attraction. |
| 2722 | 01/25/2018 | sdonley | An apparition of a woman has been spotted flying around in Space Mountain. She appears to be green in color. |
Paranormal Evidence
Paranormal evidence is based on claims that have been reported for this location. There can be several types of evidence; however, we have grouped them based on media type for better organization. Here you will find evidence that are logs, audio, video, or photographic.
To add evidence for a claim, you must submit it to PANICd.com for approval to be entered into the database.
---
No Evidence Reported Yet!
Additional Resources
This is a collection of Internet resources for this location. This section will house links to other websites that contain information related to history, claims, investigations, or even the location's website.
---