Colorado House - Wells Fargo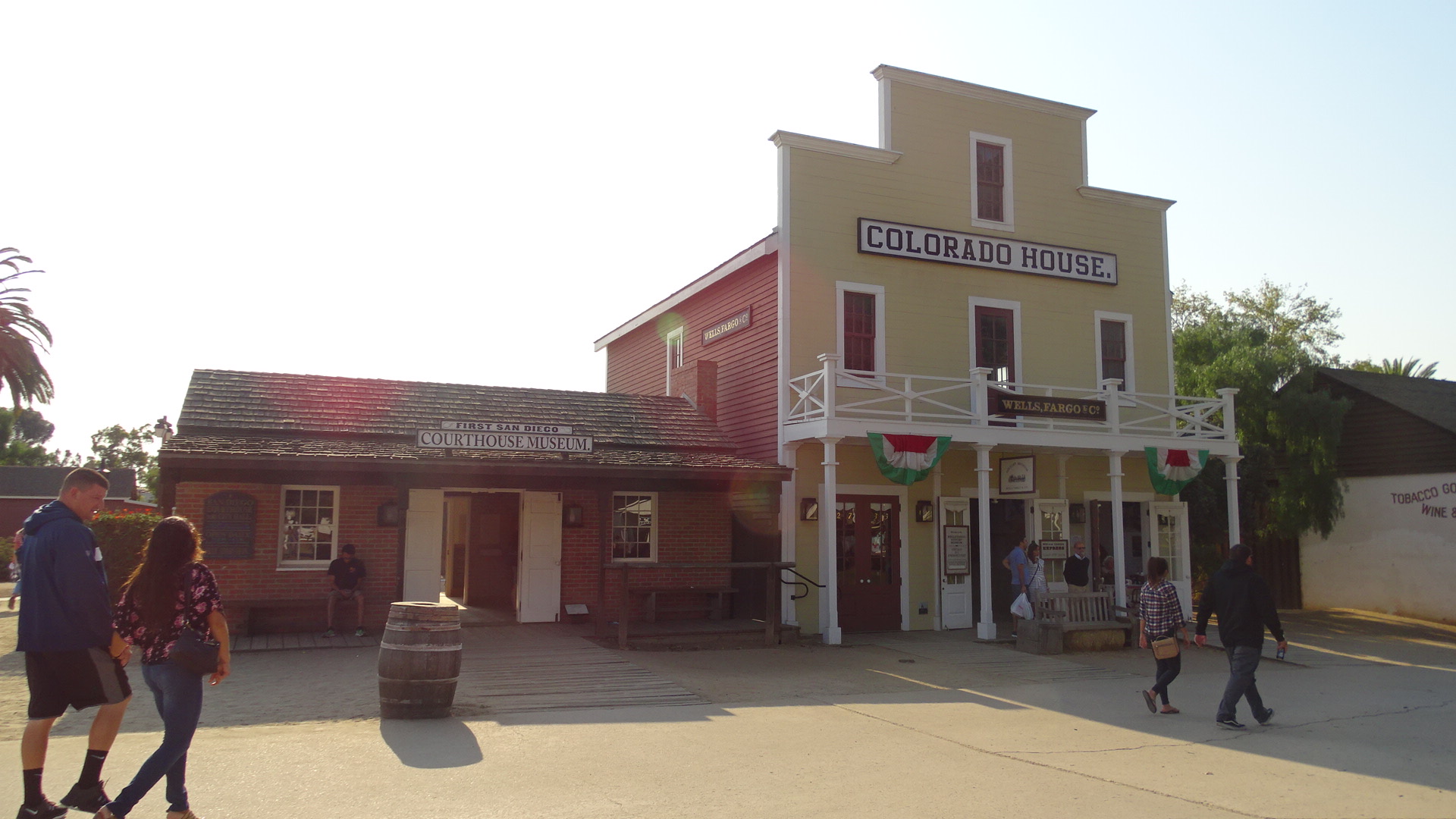 Photo by:
Marianne Donley
Location submitted by:
sdonley
on 06/10/2019
DBA Approved: Y
Larger Map
PANICd#: 2009

The Colorado House was a hotel constructed and operated by Cave Johnson Couts, a lieutenant in the U.S. Army Dragoons.
2733 San Diego Ave.
San Diego , CA 92110
Phone: 619-238-3929
Open to the public: Yes
https://www.wellsfargohistory.com/m...
Lat: 32.753860
Lon: -117.197660
Database Summary:
Demographic Rank: 6
History: 1
Stories: 0
Claims: 3
Evidence: 0
Resources: 4
Retrievals: 7019
Vistor Rating: 0.0
Votes: 0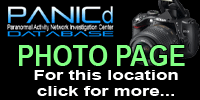 History
History information is some background and history about the location. This is meant to be a basic summary. Below the history records you will find sources in which you can click on to find out more information. There may be multiple history records per location.
---
The Colorado House was a hotel constructed and operated by Cave Johnson Couts, a lieutenant in the U.S. Army Dragoons. Controversy surrounded the hotel's construction and opening; it was rumored that Couts obtained the property illegally. Construction was completed in 1851, and the two-story hotel had a first-floor veranda and square-shaped false front. Additionally, the hotel boasted a "spacious and airy dining saloon" and billiard table.
In 1851, he married Ysidora Bandini, the daughter of his friend, Juan Bandini. Among the wedding gifts was a title to over 2,200 acres of property near San Luis Rey, where Couts built his family residence. Couts lost interest in the Colorado House due to preoccupation with his rancho, and leased the hotel in 1854.
Over the next 12 years, the building was renovated to provide office space for the San Diego Herald, a surgeon, jeweler, hairdresser, and other businesses. Couts sold the property to Joseph Mannasse and Marcus Schiller in 1866, and the building burned in the 1872 fire on San Diego Avenue.
California State Parks reconstructed the building in 1992, and it is now operated by Wells Fargo as a stage stop and telegraph office.
Added by: sdonley on 08/10/2019 DB#:531
Source(s):
https://www.parks.ca.gov/?page_id=28010

---
Stories
Stories are just that. Stories and personal accounts that have been reported about the location.
---
No Stories Yet!
Paranormal Claims
Here are the paranormal claims for this location. These have been found through Internet research, reports from members, or reports from personal interviews. To add a claim, please contact PANICd.com, and we will review and add your information.
---
| | | | |
| --- | --- | --- | --- |
| Claim # | Added | Added By | Claim |
| 3159 | 08/10/2019 | sdonley | Disembodied voices have been heard. |
| 3160 | 08/10/2019 | sdonley | Cold spots have been felt in the building. |
| 3161 | 08/10/2019 | sdonley | Disembodied footsteps have been heard. |
Paranormal Evidence
Paranormal evidence is based on claims that have been reported for this location. There can be several types of evidence; however, we have grouped them based on media type for better organization. Here you will find evidence that are logs, audio, video, or photographic.
To add evidence for a claim, you must submit it to PANICd.com for approval to be entered into the database.
---
No Evidence Reported Yet!
Additional Resources
This is a collection of Internet resources for this location. This section will house links to other websites that contain information related to history, claims, investigations, or even the location's website.
---
Wikipedia Entry
Added: 08/10/2019 By: sdonley
Wikipedia entry for this location.
Shopping in Old Town San Diego
Added: 08/10/2019 By: sdonley
Provides shopping and dining information in Historic Old Town San Diego.
Welcome to Old Town
Added: 08/10/2019 By: sdonley
Old Town San Diego Guide, learn about history, find entertainment, shopping and dining in San Diego's Historic Old Town, in the official Guide of the Old Town San Diego Chamber. See photos of Old Town San Diego Historic sites, Bazaar del Mundo, Plaza Del Pasado and a map of the Old Town San Diego area.
Colorado House | Old Town San Diego State Historic Park
Added: 08/10/2019 By: sdonley
Information about the location, see link for details.