Buckley Island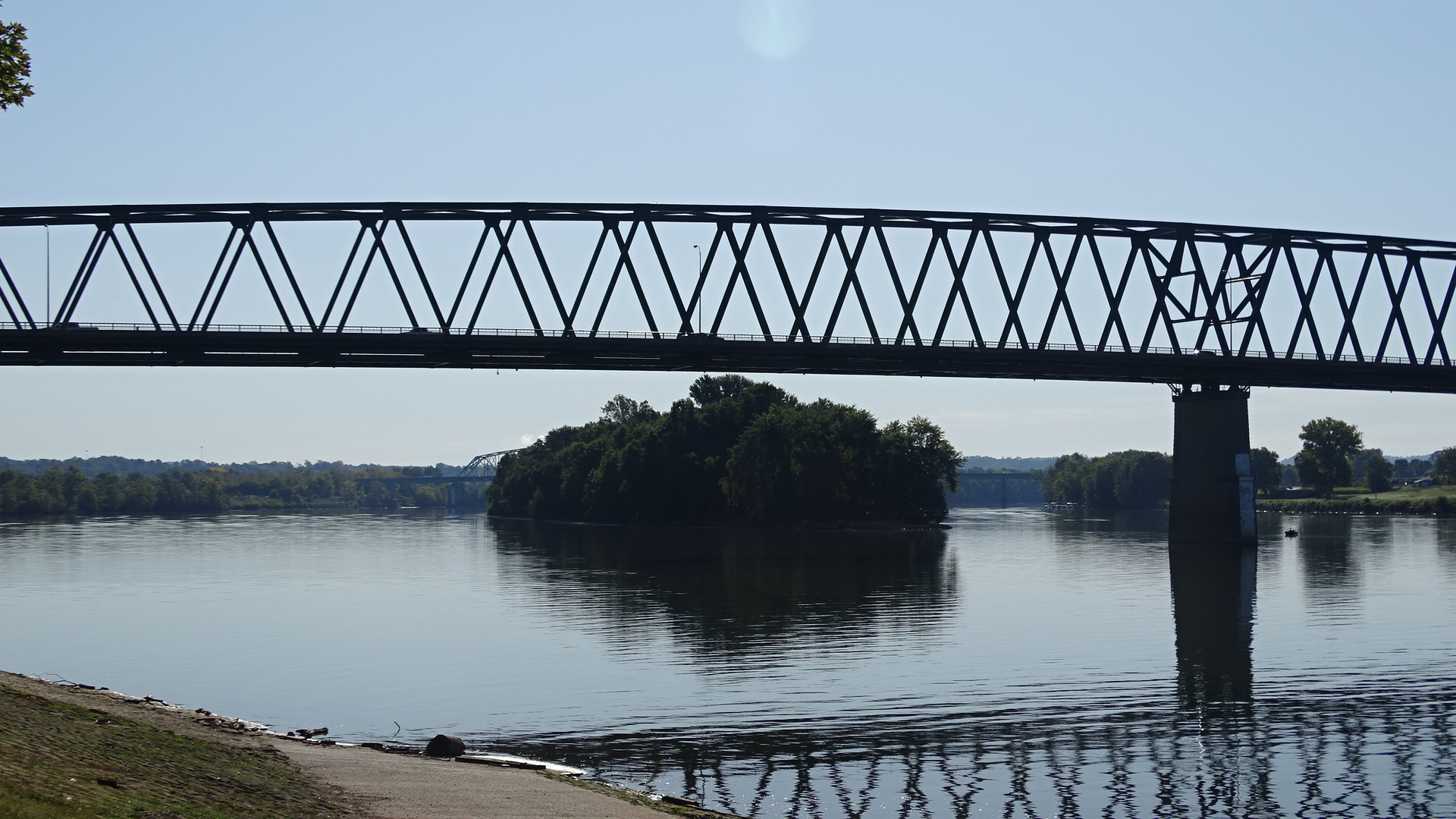 Photo by:
Marianne Donley
Location submitted by:
sdonley
on 10/19/2019
DBA Approved: Y
Larger Map
PANICd#: 2106

Buckley Island is an island on the Ohio River in Wood County, West Virginia between Marietta, Ohio and Williamstown, West Virginia. The Interstate 77 bridge over the Ohio crosses the island's western portion.

Marietta , OH
Open to the public: Yes
https://en.wikipedia.org/wiki/Buckl...
Lat: 39.397852
Lon: -81.421787
Database Summary:
Demographic Rank: 0
History: 1
Stories: 1
Claims: 1
Evidence: 0
Resources: 2
Retrievals: 7029
Vistor Rating: 0.0
Votes: 0
History
History information is some background and history about the location. This is meant to be a basic summary. Below the history records you will find sources in which you can click on to find out more information. There may be multiple history records per location.
---
The earliest known reference to the island is a 1770 journal entry by George Washington who was surveying the area at the time. In 1897, the Buckeye and Eureka Pipeline Company bought the island and turned it into an amusement park. In 1907, a flood washed away much of the park. The Buckley family bought the island in 1911 and it remained in their family until it was sold to the Fish and Wildlife Service for $400,000 in 1998.
Added by: sdonley on 08/08/2022 DB#:574
Source(s):
https://en.wikipedia.org/wiki/Buckley_Island

---
Stories
Stories are just that. Stories and personal accounts that have been reported about the location.
---
Today, Buckley Island is a wildlife refuge only accessible by boat. Some visitors have reported feelings of sickness and fatigue… clearly the island's troubled spirits are preying on their immune systems.
Added by: sdonley on 08/08/2022 DB#:1570
Source(s):
https://theworldincorporated.com/ghosts-in-mariett...

---
Paranormal Claims
Here are the paranormal claims for this location. These have been found through Internet research, reports from members, or reports from personal interviews. To add a claim, please contact PANICd.com, and we will review and add your information.
---
| | | | |
| --- | --- | --- | --- |
| Claim # | Added | Added By | Claim |
| 3288 | 08/08/2022 | sdonley | People have reported feelings of sadness and fatigue when they visit the island. |
Paranormal Evidence
Paranormal evidence is based on claims that have been reported for this location. There can be several types of evidence; however, we have grouped them based on media type for better organization. Here you will find evidence that are logs, audio, video, or photographic.
To add evidence for a claim, you must submit it to PANICd.com for approval to be entered into the database.
---
No Evidence Reported Yet!
Additional Resources
This is a collection of Internet resources for this location. This section will house links to other websites that contain information related to history, claims, investigations, or even the location's website.
---