Ash Lawn - Highland
Photo by:
Marianne Donley
Location submitted by:
sdonley
on 07/29/2017
DBA Approved: Y
Larger Map
PANICd#: 1885

Highland, located near Charlottesville, Virginia, United States, and adjacent to Thomas Jefferson's Monticello, was the estate of James Monroe, fifth President of the United States.
2050 James Monroe Parkway
Charlottesville , VA 22902
Phone: (434) 293-8000
Open to the public: Yes
Lat: 37.98244800000001
Lon: -78.45545659999999
Database Summary:
Demographic Rank: 6
History: 2
Stories: 1
Claims: 1
Evidence: 0
Resources: 1
Retrievals: 7740
Vistor Rating: 0.0
Votes: 0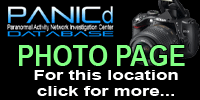 History
History information is some background and history about the location. This is meant to be a basic summary. Below the history records you will find sources in which you can click on to find out more information. There may be multiple history records per location.
---
Purchased in 1793, Monroe and his family permanently settled on the property in 1799 and lived at Highland for twenty-four years. Personal debt forced Monroe to sell the plantation in 1825. Before and after selling Highland, Monroe spent much of his time living at Oak Hill.
President Monroe simply called his home "Highland." It did not acquire the additional name of "Ash Lawn" until after his death.
Encouraged by his close friend, Thomas Jefferson, Monroe purchased a deed for one thousand acres (4 km2) of land adjacent to Monticello in 1793 for an equal number of pounds from the Carter family. The land formerly had been a part of the Blenheim Plantation owned by Champe Carter. Six years later, Monroe moved his family onto the plantation, where they resided for the next twenty-four years. In 1800, Monroe described his home as: One wooden dwelling house, the walls filled with brick. One story high, 40 by 30 ft. Wooden Wing one storey high, 34 by 18 ft. Over the next 16 years, Monroe continued to add onto his home, adding stone cellars and a second story to the building. He also expanded his land holdings, which at their greatest included over 3,500 acres (14 km2). However, by 1815, Monroe increasingly turned to selling his land to pay for debt. By 1825, he was forced to sell his home and the property.
Evidence that this home, long believed to be an original wing of Monroe's residence, was in fact, a guest house, surfaced when archaeologists discovered the foundations of a much larger home presumed to be Monroe's home. Additional evidence for the residence being a guest house include construction techniques that post-date the time that Monroe moved into his house (the end of 1799) and dendrochronology which dates the existing structure as being made from trees harvested between 1815 and 1818.
Added by: sdonley on 07/29/2017 DB#:303
Source(s):
https://en.wikipedia.org/wiki/Ash_Lawn%E2%80%93Hig...

---
On April 28, 2016, it was announced that the well-preserved foundations of James Monroe's home had been unearthed in Charlottesville, Virginia, surprising historians who'd been touring a different residence for centuries.
Added by: sdonley on 07/29/2017 DB#:304
Source(s):
http://www.history.com/news/major-discovery-at-jam...

---
Stories
Stories are just that. Stories and personal accounts that have been reported about the location.
---
President Monroe enjoyed this location as a respite during his presidency, and especially since it was so close to the home of his good friend Thomas Jefferson. He would often sit in the largest room of the house rocking back and forth in his rocking chair having lively conversations with his good friend. Many years after Monroe's death, there were several reports about a rocking chair rocking back and forth in that room. Could this of been the spirit of Monroe coming back to enjoy some piece?
Added by: sdonley on 07/29/2017 DB#:1255
Source(s):
https://books.google.com/books?id=r5u1MI4BWWoC&pg=...

---
Paranormal Claims
Here are the paranormal claims for this location. These have been found through Internet research, reports from members, or reports from personal interviews. To add a claim, please contact PANICd.com, and we will review and add your information.
---
| | | | |
| --- | --- | --- | --- |
| Claim # | Added | Added By | Claim |
| 2449 | 07/29/2017 | sdonley | Reports of a rocking chair has been known to rock on by itself. Some say that this is Monroe coming back to relax and speak with Jefferson. |
Paranormal Evidence
Paranormal evidence is based on claims that have been reported for this location. There can be several types of evidence; however, we have grouped them based on media type for better organization. Here you will find evidence that are logs, audio, video, or photographic.
To add evidence for a claim, you must submit it to PANICd.com for approval to be entered into the database.
---
No Evidence Reported Yet!
Additional Resources
This is a collection of Internet resources for this location. This section will house links to other websites that contain information related to history, claims, investigations, or even the location's website.
---
Wikipedia Entry
Added: 07/29/2017 By: sdonley
Wikipedia entry for this location.