Old Drugstore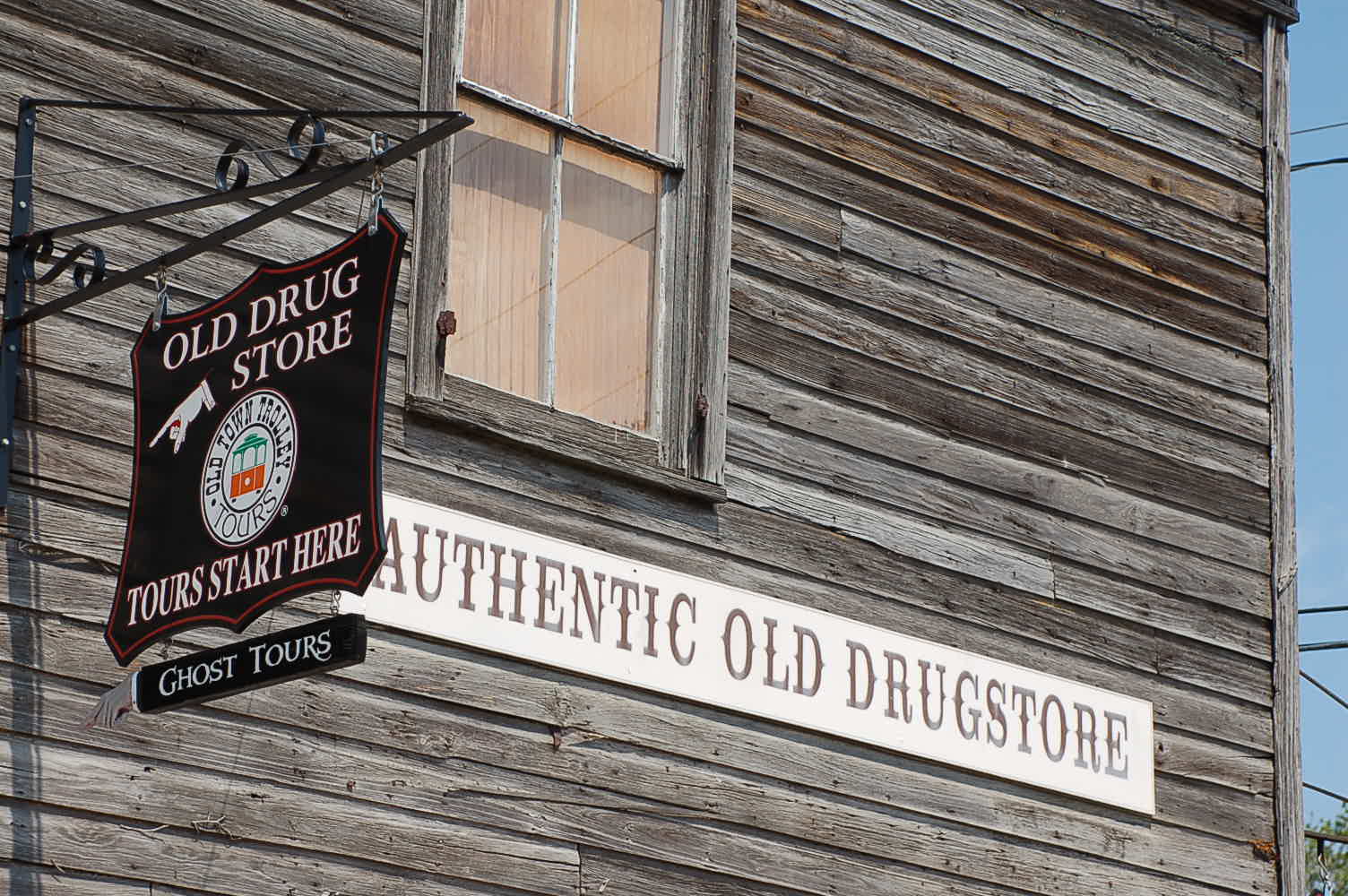 Photo by:
Marianne Donley
Location submitted by:
sdonley
on 08/03/2017
DBA Approved: Y
Larger Map
PANICd#: 1893

The Authentic Old Drugstore takes you back to the early days when St. Augustine was nothing but a Spanish hamlet.
31 Orange St
St. Augustine , FL 32084
Phone: 904.217.4518
Open to the public: Yes
Lat: 29.8975126
Lon: -81.3149153
Database Summary:
Demographic Rank: 6
History: 1
Stories: 1
Claims: 6
Evidence: 0
Resources: 0
Retrievals: 7000
Vistor Rating: 0.0
Votes: 0
History
History information is some background and history about the location. This is meant to be a basic summary. Below the history records you will find sources in which you can click on to find out more information. There may be multiple history records per location.
---
The Authentic Old Drugstore takes you back to the early days when St. Augustine was but a Spanish hamlet. It was built by Antonio Gomaas in 1739.He built it as a place of revelry, within the the jurisdiction of the city, for protection,but away from the actual settlement. They sold liquor, tobacco, medicine and Indian remedies.They also sold their own medical concoctions.
T.W. Speissegger, a pharmacist, bought the building from Gomaas descendant.In 1880 he moved the building to 46 1/2 Bay Street and then the moved it to 31 Orange Street during the fire of April 1887.
The firm was registered August 1, 1875 in the Centennial Autographic Register and the National Directory. This Book was deposited in the archives of The Smithsonian in Washington, D.C.
The building went through many owner changes and many renovations. It was purchased in the late 1980's by and is still owned by the Harris Foundation.
They made many repairs and opened this fascinating Museum free of charge to the public.The Authentic Old Drugstore is maintained and supported by the sales in the gift shop.The gift shop is contained in the area that was once a courtyard and hasmade no impact on the original historic building.
For a contrast to today's high-tech pharmacies, stop in at the Oldest Drug Store located in Historic downtown. You won't see any computers - instead, antique cash registers, wood floors and bottles of remedies, elixirs and tonics are a charming representation of an era gone by.
Be sure to visit the gift shop where you can pick up collectibles, jewelry and seasonal items.
Added by: sdonley on 08/13/2017 DB#:332
Source(s):
http://www.nationsoldestcity.com/old-drug-store/

---
Stories
Stories are just that. Stories and personal accounts that have been reported about the location.
---
Built on the edge of the Tolomato Cemetery sits one of St. Augustine's most recognizable buildings, the Old Drug Store. Unexplained noises, cold spots and shadows reportedly moving on their own make up only a few of the hundreds of documented supernatural occurrences.
Added by: sdonley on 08/13/2017 DB#:1292
Source(s):
https://www.ghostsandgravestones.com/st-augustine/...

---
Paranormal Claims
Here are the paranormal claims for this location. These have been found through Internet research, reports from members, or reports from personal interviews. To add a claim, please contact PANICd.com, and we will review and add your information.
---
| | | | |
| --- | --- | --- | --- |
| Claim # | Added | Added By | Claim |
| 2544 | 08/13/2017 | sdonley | Strange sounds have been reported when nobody is around. |
| 2545 | 08/13/2017 | sdonley | Strange smells have been reported. |
| 2546 | 08/13/2017 | sdonley | Orbs and balls of light have been recorded. |
| 2547 | 08/13/2017 | sdonley | Glasses, cups, and jars have broken on their own. |
| 2548 | 08/13/2017 | sdonley | People have reported cold spots. |
| 2549 | 08/13/2017 | sdonley | People have reported seeing shadows throughout the building. |
Paranormal Evidence
Paranormal evidence is based on claims that have been reported for this location. There can be several types of evidence; however, we have grouped them based on media type for better organization. Here you will find evidence that are logs, audio, video, or photographic.
To add evidence for a claim, you must submit it to PANICd.com for approval to be entered into the database.
---
No Evidence Reported Yet!
Additional Resources
This is a collection of Internet resources for this location. This section will house links to other websites that contain information related to history, claims, investigations, or even the location's website.
---
No Reources Yet!