Oak Grove Cemetery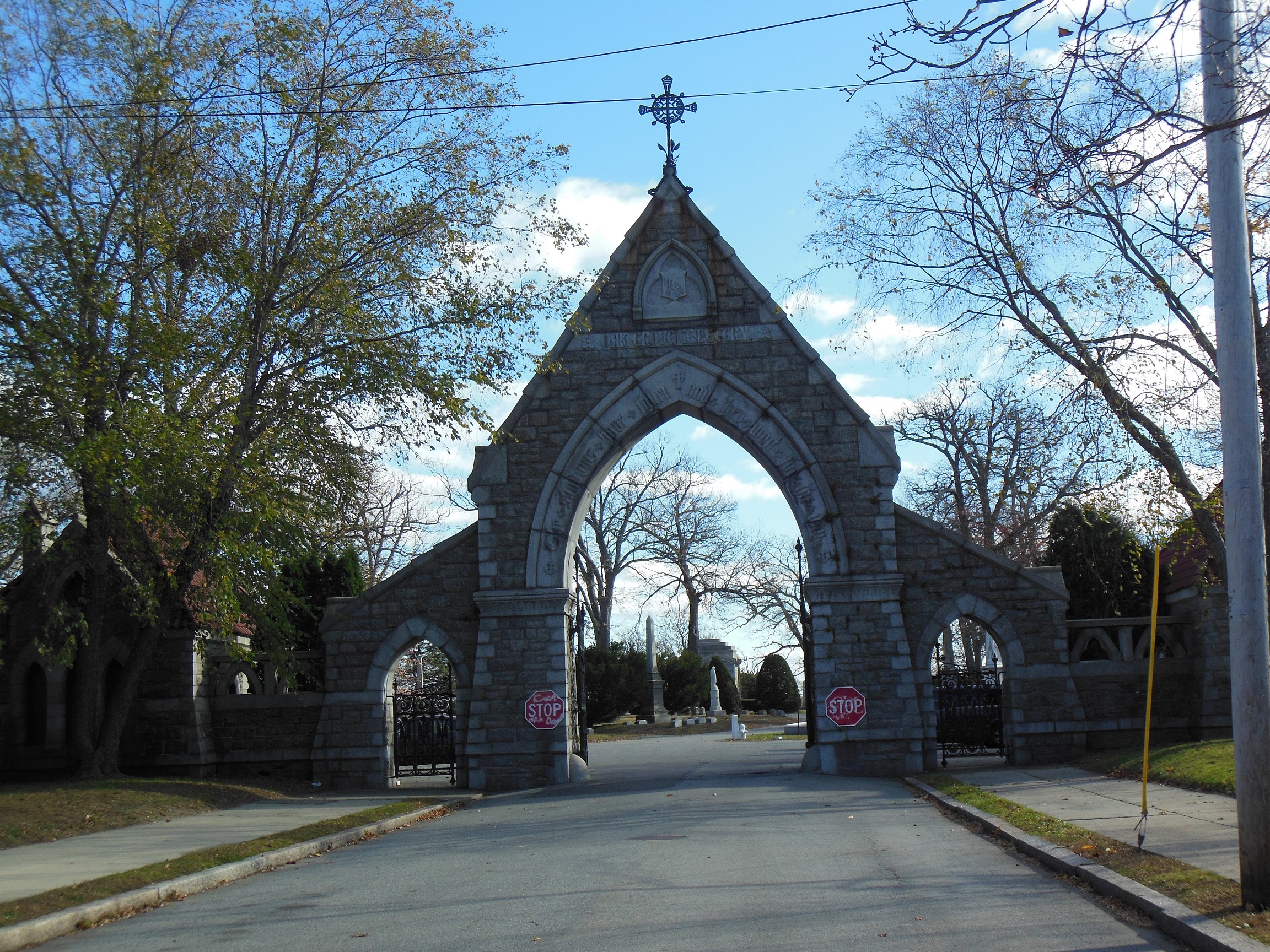 Photo by:
Marianne Donley
Location submitted by:
sdonley
on 08/03/2017
DBA Approved: Y
Larger Map
PANICd#: 1914

Oak Grove Cemetery was established in 1855 and designed by Josiah Brown. This cemetery houses the burial sites for the Borden family.
765 Prospect St
Fall River , MA 02720
Phone: (508) 324-2750
Open to the public: Yes
https://en.wikipedia.org/wiki/Oak_G...
Lat: 41.707703
Lon: -71.14087789999996
Database Summary:
Demographic Rank: 6
History: 1
Stories: 1
Claims: 4
Evidence: 0
Resources: 2
Retrievals: 8216
Vistor Rating: 0.0
Votes: 0
History
History information is some background and history about the location. This is meant to be a basic summary. Below the history records you will find sources in which you can click on to find out more information. There may be multiple history records per location.
---
Oak Grove Cemetery was established in 1855 and designed by Josiah Brown, who is also known for his designs of early city mills including the Union, Borden City, and the now demolished Montaup Mill.
Originally 47 acres and now over 100 acres, Oak Grove was inspired by Mt. Auburn Cemetery in Cambridge, Massachusetts.
The original 47 acres of land was purchased by the city from Dr. Nathan Durfee at the high price of $200 an acre. The elevated site was chosen over less expensive parcels because of its central location and natural appropriateness for cemetery use and perhaps because of the importance of the owner. In return for the purchase of his land, Durfee agreed to buy a parcel between North Main St. and Highland Ave. which the city had originally acquired for a park. The new cemetery was located in the relatively undeveloped northeast section of the city.
Oak Grove, Fall River's largest city-owned cemetery, was developed in the mid-19th century as a rural garden cemetery, and its natural beauties and imposing monuments reflect the wealth and pride of the mill owners and the city's elite buried here.
The city's principle families are buried here, the Bordens, Durfees, Braytons, Davols, Chaces, and other founding fathers who shaped Fall River's industrial and civic growth. In 1866 Oak Grove became the final resting place for over 255 children in just one year.
Added by: sdonley on 01/18/2018 DB#:365
Source(s):
https://friendsofoakgrovecemetery.org/history-of-o...

---
Stories
Stories are just that. Stories and personal accounts that have been reported about the location.
---
This cemetery dates back to 1855 and is known for being the burial place of Lizzie Borden and her family. People have reportedly heard screaming from the Borden plot and have experienced feelings of uneasiness while in its vicinity. Some have also claimed to see unexplained lights.
Added by: sdonley on 01/18/2018 DB#:1361
Source(s):
http://www.mahauntedhouses.com/real-haunt/oak-grov...

---
Paranormal Claims
Here are the paranormal claims for this location. These have been found through Internet research, reports from members, or reports from personal interviews. To add a claim, please contact PANICd.com, and we will review and add your information.
---
| | | | |
| --- | --- | --- | --- |
| Claim # | Added | Added By | Claim |
| 2682 | 01/18/2018 | sdonley | People have reported strange lights around the cemetery. |
| 2683 | 01/18/2018 | sdonley | People have reported screams coming from the Borden Graves. |
| 2684 | 01/18/2018 | sdonley | People have reported hearing voices around the graves. |
| 2685 | 01/18/2018 | sdonley | People have reported the eerie feeling of being watched. |
Paranormal Evidence
Paranormal evidence is based on claims that have been reported for this location. There can be several types of evidence; however, we have grouped them based on media type for better organization. Here you will find evidence that are logs, audio, video, or photographic.
To add evidence for a claim, you must submit it to PANICd.com for approval to be entered into the database.
---
No Evidence Reported Yet!
Additional Resources
This is a collection of Internet resources for this location. This section will house links to other websites that contain information related to history, claims, investigations, or even the location's website.
---