Eavesdropper
Definition: Christmas Ghost Story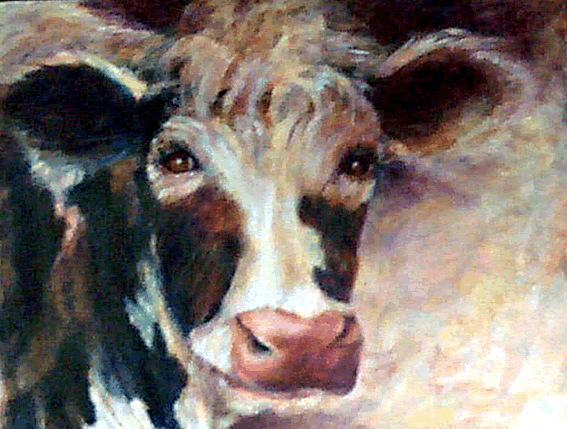 There is an old tale which claims that at midnight, on Christmas Eve, the cattle will kneel in the barn and speak with one another. Once an old Maryland man decided to test the tale by hiding in the barn at midnight to listen. So he climbed a rope to the window in the hayloft. He lay down on the rough gray boards, covered himself with hay and waited.
Around midnight, he saw all the cows in the barn kneel. At first he could not make out any words, but then, he heard the cow underneath his hiding place say to its neighbor: "I am afraid our poor old master will not live out the year."
"Oh dear," exclaimed her neighbor. "What a pity."
The old man was so frightened by the cow's words that he hurried over to the window, wanting to get away from the barn as fast as he could. But his sweating fingers slipped on the rope and he fell to the ground, broke his neck, and died.
Since then, the people in Maryland have never eavesdropped on the cattle at midnight on Christmas Eve.
Collections:
Christmas Ghost Stories
Related Categories:
| A Call From Beyond | Automatic Drawing - A Christmas Ghost Story | Christmas Church Ghost | Christmas Eve and Ghost Stories | Christmas Ghost Caress | The Christmas Visitor | Santa Stuffs The Stockings | Santa and and Elf | Santa at the bedroom door | Poltergeist - It Started One Christmas | Haunted Christmas | Bakers Dozen | Yule Log - Used for ghost stories | St. Lukes - A Christmas Mass | Spinning a Winters Tale | Mothers Christmas Present | The Pushy Ghost | Warned by Guardian Angel | Hark the Harold Angels Sing | Seaside Ghost | The Lost Ghost | Christmas Phone Call from Heaven | The Golden Feather |
Resources:
db#535
What are your thoughts?