Christmas Ghost Caress
Definition: Christmas Ghost Story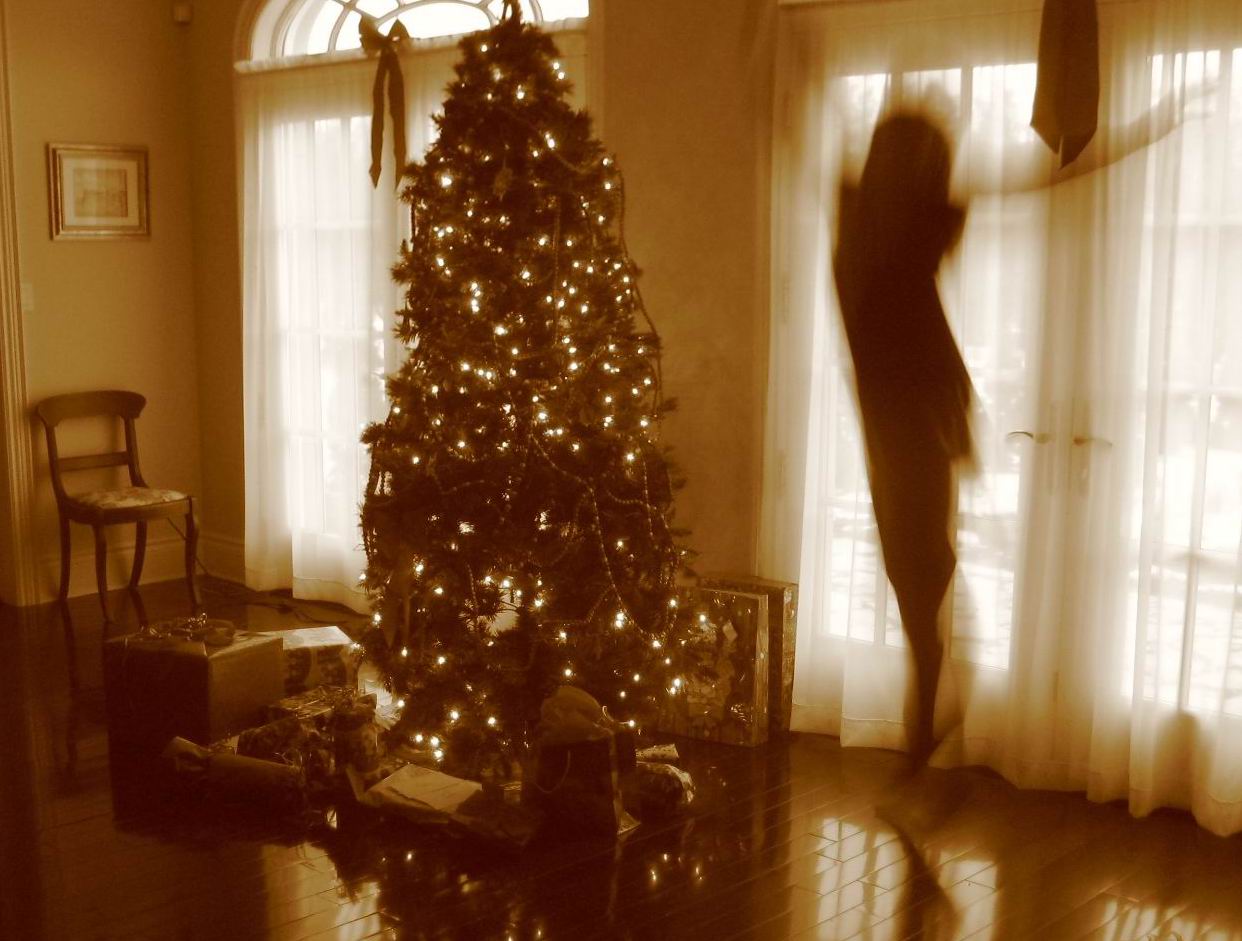 It was Christmas time of 1995 or '96 at my aunt's house on a reservation in North Dakota. Some of my family was in the living room watching television, the kids were playing in the rooms or sleeping, and my uncle, aunt and I were sitting at the table putting a puzzle together. My cousin, who worked at a casino, would come home around midnight or 1 a.m.
This night, as she pulled up and was walking toward the house, she looked in the window and saw me sitting at the table, my uncle sitting across from me and someone standing to the left of me and someone standing in the corner, so she continued to walk in the house thinking nothing of it. When she got in she said her hellos, put her stuff away and came and joined us at the table.
As we were sitting there talking, she looked at me and asked who was standing next to me a few minutes ago and who was in the corner. I told her no one and she said, "Yeah, there was someone standing next to you. It looked like your mom and she was playing with your hair." (I have long hair, which I used to wear down all the time.) She said this person was running her hand on my hair, like a mother does to a child.
It kinda freaked me out, being I was probably only 12 or 13 at the time. My cousin swears up and down that someone was standing over me rubbing my head and watching me put the puzzle together with my aunt and uncle, and that there was another person standing behind this person. We got around to thinking it was probably her mom she saw. (She passed away on her birthday a week before Christmas back in 1992.)
In my family we consider our aunts and uncles to be just like our moms and dads. After thinking that it could have been her, it didn't scare me so much. However, we couldn't figure out who the person was standing in the corner. And always around Christmas time something strange always happens... and we just think it's her visiting us. - V. Page
Collections:
Christmas Ghost Stories
Related Categories:
| A Call From Beyond | Automatic Drawing - A Christmas Ghost Story | Christmas Church Ghost | Christmas Eve and Ghost Stories | The Christmas Visitor | Santa Stuffs The Stockings | Santa and and Elf | Santa at the bedroom door | Poltergeist - It Started One Christmas | Haunted Christmas | Bakers Dozen | Eavesdropper | Yule Log - Used for ghost stories | St. Lukes - A Christmas Mass | Spinning a Winters Tale | Mothers Christmas Present | The Pushy Ghost | Warned by Guardian Angel | Hark the Harold Angels Sing | Seaside Ghost | The Lost Ghost | Christmas Phone Call from Heaven | The Golden Feather |
Resources:
db#531
What are your thoughts?