The David Wills House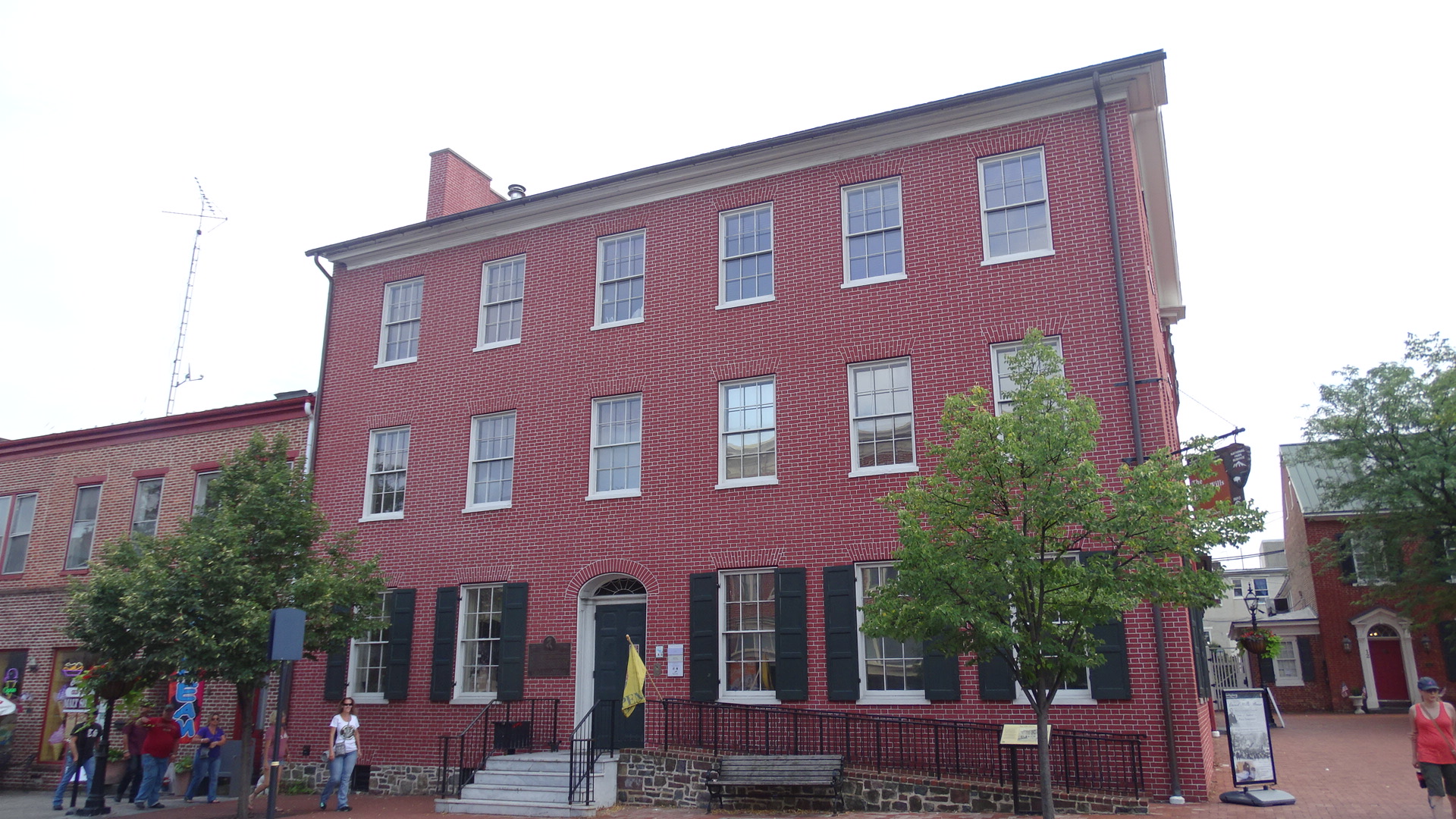 Photo by:
Marianne Donley
Location submitted by:
sdonley
on 08/03/2017
DBA Approved: Y
Larger Map
PANICd#: 1918

Known as the location where Abraham Lincoln stayed and finished the Gettysburg Address, the Wills House sits on the square of Gettysburg.
8 Lincoln Square
Gettysburg , PA 17325
Phone: (717) 334-2499
Open to the public: Yes
https://www.nps.gov/gett/planyourvi...
Lat: 39.8307855
Lon: -77.23055669999997
Database Summary:
Demographic Rank: 6
History: 2
Stories: 1
Claims: 3
Evidence: 0
Resources: 8
Retrievals: 6595
Vistor Rating: 0.0
Votes: 0
History
History information is some background and history about the location. This is meant to be a basic summary. Below the history records you will find sources in which you can click on to find out more information. There may be multiple history records per location.
---
This three-story, brick Federal style structure was named after David Wills, a prominent 19th century Gettysburg attorney and county judge, and host of President Abraham Lincoln 138 years ago. However, when Lincoln slept in the house on November 18-19, 1863, the structure had already stood on the town's square for 47 years, and Wills had owned it for only four of them.
The Wills House was built about 1816 for Alexander Cobean, a merchant and one of the founding fathers of Adams County and the Bank of Gettysburg, now a branch of PNC. We suspect that the structure was built as a commercial building and not a private dwelling. He might have hoped it would serve as the first permanent home of the bank. It did not.
After Cobean's death, the Wills House was purchased in 1824 by the Bank of Gettysburg, who retained it for 35 years. For the first fifteen years, the building served as the home to eight stores whose proprietors were a who's who of early Gettysburg merchants - Michael C. Clarkson, James Hersh, Joel B. Danner, Thomas C. Miller, George Arnold, and Samuel Witherow.
The year 1839 marked a transition for the Wills House. Anthony B. Kurtz, a tavern keeper, converted the building into the American Hotel, a landmark on the square for nearly nine years. In 1848, Kurtz converted the building back to a store where he and his son, Keller, operated a general store, book and stationary shop until 1855. For the next four years, the Wills House served as the home of three additional stores.
Purchased on April Fool's Day 1859, David Wills used the building as his private home and law office. In 1860 he improved his property by building a two story brick commercial structure that abutted the east end of his home. For a number of years the studio of the Tyson Brothers, two of Gettysburg's leading photographers, was located on the second floor of the "Wills Building." Wills, however, did not convert the Wills House's one store room into a parlor until 1878.
After Wills death in 1894, the Wills House was converted back to a store building, and was sold three times between 1897 and 1911. During that time, possibly as early as 1897, the first floor exterior was changed with the addition of a store front.
In 1911 Parron Ward Stallsmith, or "P. W.," purchased the building. He added new store fronts on the York Street and center square facades and gutted the first floor interior, making it one large room, the home of his New Stand Drug Store until 1936 when the business was sold to Rea and Derick, Inc. In 1953 the drug store was expanded into the Masonic Building.
After Stallsmith's death in 1955, the Wills House was purchased by Leroy E. Smith who made additional exterior alterations. Then in 1976, Smith renovated the first floor exterior, taking it back to a more nineteenth-century look. Shortly before his death, Smith sold the Wills House to the Eisenhower Society in 1986.
Added by: sdonley on 07/29/2019 DB#:439
Source(s):
https://www.emmitsburg.net/archive_list/articles/h...

---
David Wills, a prominent attorney and resident of Gettysburg, helped tend the wounded and lobbied for compensation for farmers and field owners who suffered property losses after the Battle of Gettysburg. He solicited help in caring for the dead from Pennsylvania Governor Andrew Curtin, who designated Wills an agent of the state and delegated him the task of properly burying the dead. The idea for creating a permanent national cemetery at Gettysburg was offered during a meeting at the Wills House. Governor Curtin approved the idea and gave Wills the authority to manage the construction of what would become the Soldiers' National Cemetery. Wills invited President Abraham Lincoln to speak at the dedication of the cemetery and hosted Lincoln at his home in Nov. 1863.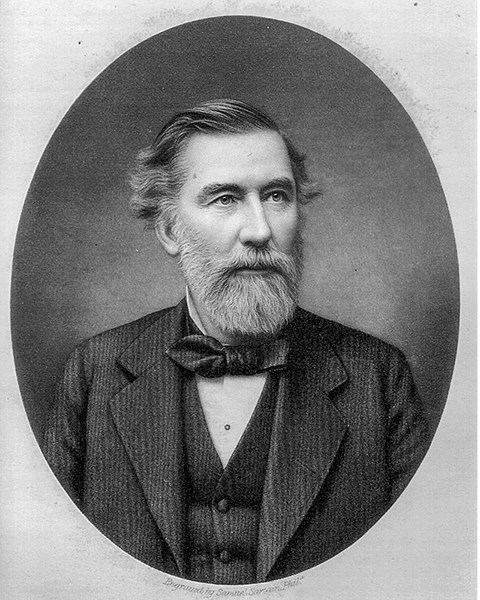 David Wills
Added by: sdonley on 07/29/2019 DB#:440
Source(s):
http://www.gettysburgfoundation.org/david-wills-ho...

---
Stories
Stories are just that. Stories and personal accounts that have been reported about the location.
---
After the battle, the Will's house served as a make-shift field hospital, like most of the buildings in the town of Gettysburg. Also, there are reports from the building when there were apartments on the third floor. Those who lived up above the room that President Lincoln used when he stayed at the building would report hearing footsteps in the Lincoln room late at night, as if someone was pacing back and forth, yet after closing time, this room would be vacant.
Added by: sdonley on 07/29/2019 DB#:1442
Source(s):
Various Reports

---
Paranormal Claims
Here are the paranormal claims for this location. These have been found through Internet research, reports from members, or reports from personal interviews. To add a claim, please contact PANICd.com, and we will review and add your information.
---
| | | | |
| --- | --- | --- | --- |
| Claim # | Added | Added By | Claim |
| 2904 | 07/30/2019 | sdonley | Strange sounds and whispers have been heard. |
| 2905 | 07/30/2019 | sdonley | People sometimes get an anxious or uneasy feeling while walking downstairs. |
| 2906 | 07/30/2019 | sdonley | Footsteps can sometimes be heard in the Lincoln room late at night. |
Paranormal Evidence
Paranormal evidence is based on claims that have been reported for this location. There can be several types of evidence; however, we have grouped them based on media type for better organization. Here you will find evidence that are logs, audio, video, or photographic.
To add evidence for a claim, you must submit it to PANICd.com for approval to be entered into the database.
---
No Evidence Reported Yet!
Additional Resources
This is a collection of Internet resources for this location. This section will house links to other websites that contain information related to history, claims, investigations, or even the location's website.
---
Trip Advisor
Added: 07/29/2019 By: sdonley
Trip Advisor Page.
Gettysburg Foundation - David Wills House Museum
Added: 07/29/2019 By: sdonley
The David Wills Story - David Wills was a prominent attorney and resident of Gettysburg.
David Wills (Gettysburg) - Wikipedia
Added: 07/29/2019 By: sdonley
Information about David Wills, see link for details.
Destination Gettysburg
Added: 07/29/2019 By: sdonley
Information about the location, see link for details.
Yelp Page
Added: 07/29/2019 By: sdonley
7 reviews of David Wills House "Worth the admission fee... Gentleman at the desk was so helpful and educative....We loved a visit to this Museum of the Saturday of this Memorial Day Weekend. Awesome displays of where Lincoln spent the night before…
ExplorePaHistory.com
Added: 07/29/2019 By: sdonley
Information about the location, see link for details.
The History of the Wills House
Added: 07/29/2019 By: sdonley
Information about the location, see link for details.
The David Wills House, Gettysburg | Roadtrippers
Added: 07/29/2019 By: sdonley
The David Wills House is a Landmark in Gettysburg. Plan your road trip to The David Wills House in PA with Roadtrippers.