Plymouth Congregational Church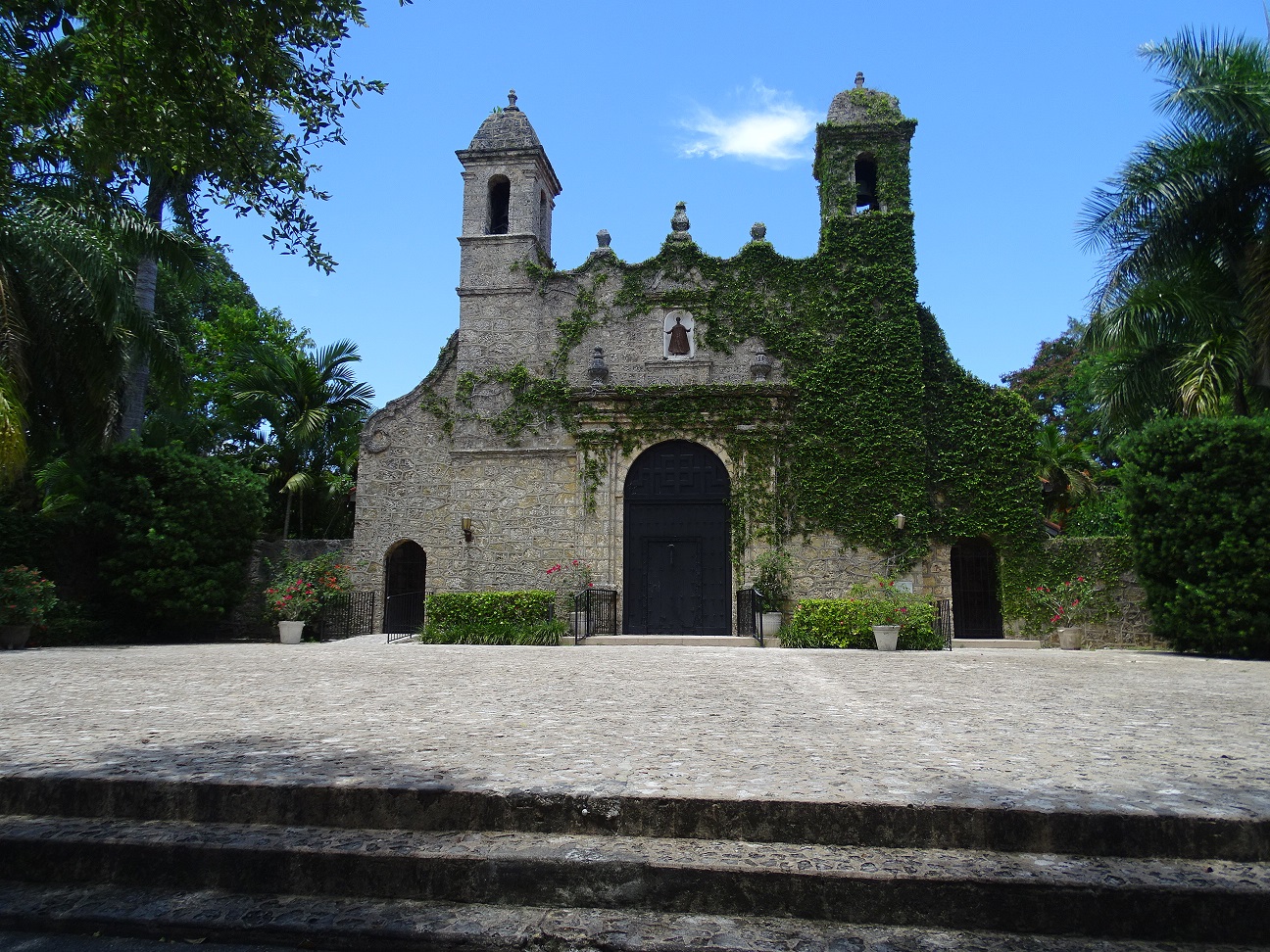 Photo by:
Marianne Donley
Location submitted by:
sdonley
on 08/04/2017
DBA Approved: Y
Larger Map
PANICd#: 1969

The Plymouth Congregational Church is a historic church located in the Coconut Grove neighborhood of Miami, Florida.
3400 Devon Rd
Miami , FL 33133
Phone: (305) 444-6521
Open to the public: Yes
Lat: 25.7225877
Lon: -80.2482051
Database Summary:
Demographic Rank: 6
History: 1
Stories: 1
Claims: 1
Evidence: 0
Resources: 1
Retrievals: 9383
Vistor Rating: 5.0
Votes: 1
History
History information is some background and history about the location. This is meant to be a basic summary. Below the history records you will find sources in which you can click on to find out more information. There may be multiple history records per location.
---
The Plymouth Congregational Church is a historic church located at 3429 Devon Road corner of Main Highway in the Coconut Grove neighborhood of Miami, Florida, United States. The land was donated by George Spalding and George E. Merrick. The architect was Clinton MacKenzie. Completed in 1917, the church was built by a single man, Felix Rebom, using only a hatchet, a trowel, a plumb line, and a T-square. Its architecture was modeled after the old Spanish missions of Mexico. On April 18, 2012, the AIA's Florida Chapter placed Plymouth Congregational Church on its list of Florida Architecture: 100 Years. 100 Places. On July 23, 1974, it was added to the U.S. National Register of Historic Places.
Circa 1941, the WPA-sponsored American Guide Series book about Miami and environs described the church: "PLYMOUTH CONGREGATIONAL CHURCH, at Ingraham Hwy. and Devon Rd. is a reproduction of a Mexican mission. The interior of the vine-covered stone building is constructed on the lines of a basilica and the doors are said to have come from a Spanish mission in Mexico. In one of the doors is a round cat-hole, now covered with screen. Many outdoor weddings have been performed at the pulpit in the walled garden."
Added by: sdonley on 11/21/2017 DB#:344
Source(s):
https://en.wikipedia.org/wiki/Plymouth_Congregatio...

---
Stories
Stories are just that. Stories and personal accounts that have been reported about the location.
---
Some have reported sightings of a mysterious woman at this 1916 coral rock church in Coconut Grove. "She wasn't very attractive, and she was short, but because she was levitating about four feet off the ground, she rose above us," one witness remembers. "She was wearing heavy robes, had a serious look on her face, and her hair was slicked back into a tight bun. She floated from the back of the room to the front, twice, and then disappeared."
Added by: sdonley on 08/04/2017 DB#:1273
Source(s):
http://www.huffingtonpost.com/2013/10/22/haunted-m...

---
Paranormal Claims
Here are the paranormal claims for this location. These have been found through Internet research, reports from members, or reports from personal interviews. To add a claim, please contact PANICd.com, and we will review and add your information.
---
| | | | |
| --- | --- | --- | --- |
| Claim # | Added | Added By | Claim |
| 2611 | 11/21/2017 | sdonley | An apparition of a small women has been reported within the main building and around the grounds. |
Paranormal Evidence
Paranormal evidence is based on claims that have been reported for this location. There can be several types of evidence; however, we have grouped them based on media type for better organization. Here you will find evidence that are logs, audio, video, or photographic.
To add evidence for a claim, you must submit it to PANICd.com for approval to be entered into the database.
---
No Evidence Reported Yet!
Additional Resources
This is a collection of Internet resources for this location. This section will house links to other websites that contain information related to history, claims, investigations, or even the location's website.
---
Wikipedia Entry
Added: 08/04/2017 By: sdonley
Wikipedia entry for this location.