Old Mill Museum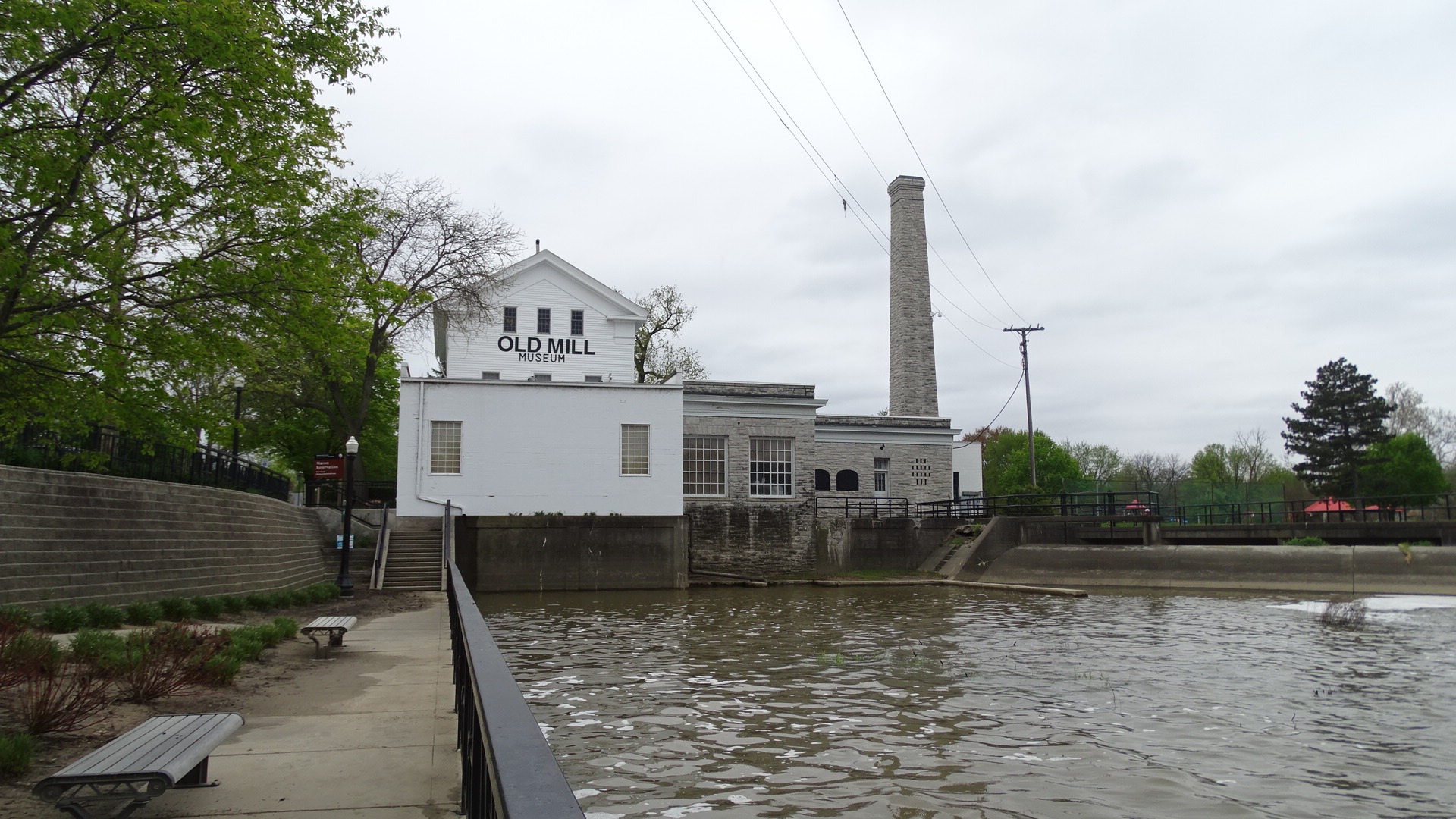 Photo by:
Marianne Donley
Location submitted by:
sdonley
on 06/09/2019
DBA Approved: Y
Larger Map
PANICd#: 2002

The Old Mill Museum is Dundee's only venue to showcase its local history. Lovingly restored during the 1980's by a group of volunteers known as the Old Mill Restoration Committee.
242 Toledo St
Dundee , MI 48131
Phone: (734) 529-8596
Open to the public: Yes
https://www.dundeeoldmill.com/
Lat: 41.952980
Lon: -83.659700
Database Summary:
Demographic Rank: 6
History: 1
Stories: 1
Claims: 6
Evidence: 0
Resources: 15
Retrievals: 7089
Vistor Rating: 0.0
Votes: 0
History
History information is some background and history about the location. This is meant to be a basic summary. Below the history records you will find sources in which you can click on to find out more information. There may be multiple history records per location.
---
Over the years, it has served as a grist mill, hydro-electric power plant, Ford factory and fabricating factory.
Now it is has been restored by community volunteers to create a historical museum.
The three-story frame mill as we know it was built in 1848-49 by Alfred Wilkerson, as a grist mill. The nearby dam had been constructed out of logs in 1846.
The building is of Greek Revival design, popular in Monroe County in the 1840s. "It is compact, geometric and of exquisite proportion," according to the community's Sesquicentennial Book, published in 1974.
The windows are double-hung with multiple lights. The exterior doors are divided horizontally (Dutch) and the overall design is symmetrical.
Hand-hewn beams, 10x10 inches for the main columns, support the building. The roof, floors and other connections were made with oak pegs. No longer existing are two smaller additions at the rear of the mill which were used to store flour barrels and milling tools during the building's grist mill days.
The Wilkersons sold the mill to Henry Smith of Berlin Township, in 1880 for $8,000. Two years later, Captain R.B. Davis purchased the mill. He built a new rafter dam in 1897. Timbers were floated to the site of the dam from a railroad bridge upstream which was unused and disassembled.
Capt. Davis ground buckwheat flour and feed. In 1910, he sold the mill site to the Dundee Hydraulic Power Company, which built a concrete dam.
In the 1920's Detroit Edison acquired the rights to power the Village, and the mill stood abandoned and weather-beaten until the 1930s. In 1931, Village officials voted to demolish the building in a clean-up campaign. However, Henry Ford informed them that he was the new owner.
In 1935, Mr. Ford began work on the Old Mill. He stripped the building to its original timber frame. It was rebuilt along the old lines, and timber for the mill foundation was cut from adjacent land and hand-hewed.
Henry Ford also added a limestone structure in which he installed a Leffel turbine-powered G.E. generator and a steam-powered generator as well as a foundry and steam boilers. His new factory was now part of his grand design for dotting the countryside with village industries.
The Dundee plant produced welding tips for Ford's main factories. In the Depression Era, the plant was of major importance to the local economy.
After Mr. Ford's death, the company gradually withdrew its support of the village industries and the plant was sold in 1954 to Wolverine Manufacturing Company. The company converted the plant into a paper mill to produce gasket material.
In 1970, Wolverine sold the landmark to the Village of Dundee for $1.00. The mill stood unused for the next decade until 1981 when the Old Mill Restoration Committee, a group of community volunteers, undertook the daunting task of turning the mill structure, whose first floor was covered with tar and chicken wire, into a museum.
Added by: sdonley on 06/09/2019 DB#:395
Source(s):
https://www.dundeeoldmill.com/history.htm

---
Stories
Stories are just that. Stories and personal accounts that have been reported about the location.
---
While there are no documented deaths inside The Old Mill Museum itself, there are documented deaths at the dam, and rumored deaths on the property itself. Though even though there are not documented deaths inside, the property and area the Mill resides on is rich in history! There are also many other reasons it could be haunted.
Limestone - It's rumored that limestone can hold the energies, much like a cassette tape holds it's music. Much of The Old Mill Museum is built from limestone, which was taken from under the river, at the dam.
Power - It's said that spirits need energy, and The Old Mill Museum actually created power at one time, and in fact still has the generator!
[Moving] Water - It has been said that water, or running water tends to increase activity. The Old Mill Museum has the river right outside, the dam etc.
Antiques - It is said spirits can be attached to items, The Old Mill Museum is filled with antiques, items from many, many years ago.
There are many reasons The Old Mill Museum has activity, these are just a few.
Added by: sdonley on 06/09/2019 DB#:1397
Source(s):
http://www.oldmillevents.com/site/old-mill-ghost-h...

---
Paranormal Claims
Here are the paranormal claims for this location. These have been found through Internet research, reports from members, or reports from personal interviews. To add a claim, please contact PANICd.com, and we will review and add your information.
---
| | | | |
| --- | --- | --- | --- |
| Claim # | Added | Added By | Claim |
| 2768 | 06/09/2019 | sdonley | Misc. paranormal activity throughout the building |
| 2769 | 06/09/2019 | sdonley | Investigators have experienced battery drains. |
| 2770 | 06/09/2019 | sdonley | Investigators have been touched. |
| 2771 | 06/09/2019 | sdonley | Objects occasionally move or shake. |
| 2772 | 06/09/2019 | sdonley | Voices and whispers have been heard and recorded. |
| 2773 | 06/09/2019 | sdonley | Shadow figures have been reported. |
Paranormal Evidence
Paranormal evidence is based on claims that have been reported for this location. There can be several types of evidence; however, we have grouped them based on media type for better organization. Here you will find evidence that are logs, audio, video, or photographic.
To add evidence for a claim, you must submit it to PANICd.com for approval to be entered into the database.
---
No Evidence Reported Yet!
Additional Resources
This is a collection of Internet resources for this location. This section will house links to other websites that contain information related to history, claims, investigations, or even the location's website.
---