Austintown Fitch High School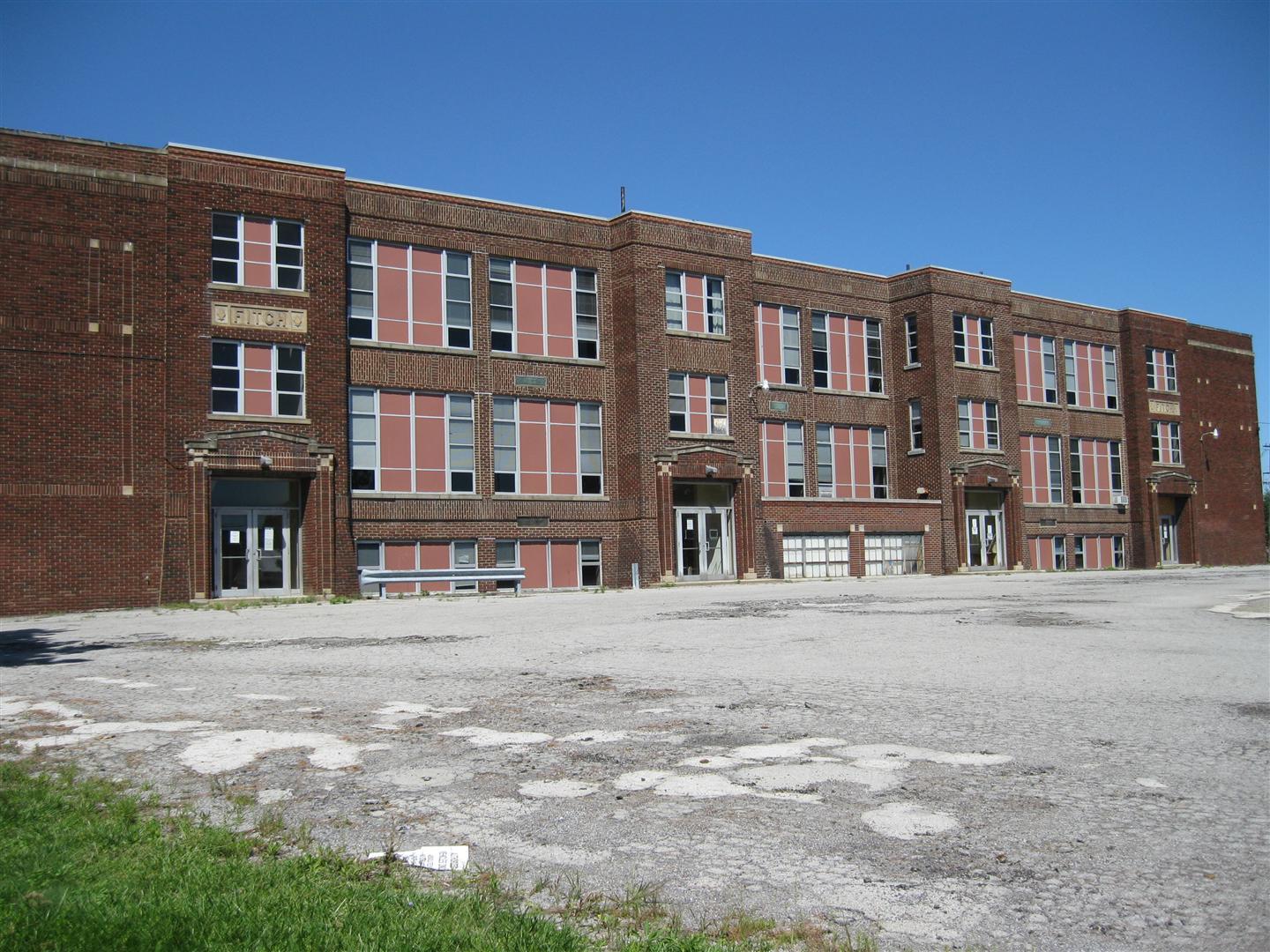 Photo by:
Shawn Donley
Location submitted by:
sdonley
on 03/30/2014
DBA Approved: Y
Larger Map
PANICd#: 1325

Originally name the Austintown Consolidated school, the Austintown Fitch High School became the Austintown Middle School until it was closed when the new middle school was built. THIS BUILDING HAS BEEN DEMOLITION.
5800 Mahoning Avenue
Austintown , OH 44515
Open to the public: No
Lat: 41.10095099999999
Lon: -80.76977299999998
Database Summary:
Demographic Rank: 4
History: 2
Stories: 0
Claims: 2
Evidence: 0
Resources: 1
Retrievals: 11272
Vistor Rating: 0.0
Votes: 0
History
History information is some background and history about the location. This is meant to be a basic summary. Below the history records you will find sources in which you can click on to find out more information. There may be multiple history records per location.
---
Added by: sdonley on 08/10/2019 DB#:534
Source(s):
https://www.youtube.com/watch?v=gLZuRdgqRt4

---
Austintown Township was first inhabited by Native Americans. In 1788, it became Range 3, Township 2, of the Connecticut Western Reserve and was named for Calvin Austin, a land agent for the Connecticut Land Company. In 1794 John McCollum was the first settler. In 1820, the population was 718. By 1880, coal miners and families increased the population to 2,502. After World War II, Austintown grew tremendously. Throughout this growth, one constant remained -- the schools. Moving from 12 one-room schoolhouses to one large consolidated school to 8 School buildings, the schools remain central to the community and preserve Austintown's identity.
The earliest schools in Austintown, on Frederick Shively's and Jacob Parkhurst's farms, were subscription schools; parents paid $1.50 per child per term. In 1825, Ohio required taxpayer-supported public schools in each township.
In 1916, the eight operating one-room schoolhouses were consolidated into one building, the Austintown Centralized School, serving grades 1-9. In January 1922, the school added grades 10-12. In 1924, the school was renamed Austintown Fitch School.
John H. Fitch was born west of Austintown Center, in 1843. In 1914 he donated eight of his 400 acres on Mahoning Avenue west of the center for a new school. After Fitch's death in 1919, Frank Ohl, Fitch's farm manager, circulated petitions to rename Austintown Centralized School to Austintown Fitch School. It was renamed on March 17, 1924.
Additions in 1926, 1946, and 1954 included two gymnasiums, a boiler room, an auditorium, classrooms, and a band room.
Added by: sdonley on 03/30/2014 DB#:178
Source(s):
http://www.austintownfitchclassof1962.com/Fitch-Sc...

---
Stories
Stories are just that. Stories and personal accounts that have been reported about the location.
---
No Stories Yet!
Paranormal Claims
Here are the paranormal claims for this location. These have been found through Internet research, reports from members, or reports from personal interviews. To add a claim, please contact PANICd.com, and we will review and add your information.
---
| | | | |
| --- | --- | --- | --- |
| Claim # | Added | Added By | Claim |
| 1764 | 03/30/2014 | sdonley | Shadow figures have been reported in the gymnasium. |
| 1765 | 03/30/2014 | sdonley | The sound of someone walking down the halls when the building was closed have been heard. |
Paranormal Evidence
Paranormal evidence is based on claims that have been reported for this location. There can be several types of evidence; however, we have grouped them based on media type for better organization. Here you will find evidence that are logs, audio, video, or photographic.
To add evidence for a claim, you must submit it to PANICd.com for approval to be entered into the database.
---
No Evidence Reported Yet!
Additional Resources
This is a collection of Internet resources for this location. This section will house links to other websites that contain information related to history, claims, investigations, or even the location's website.
---