Lawson Family Murder Site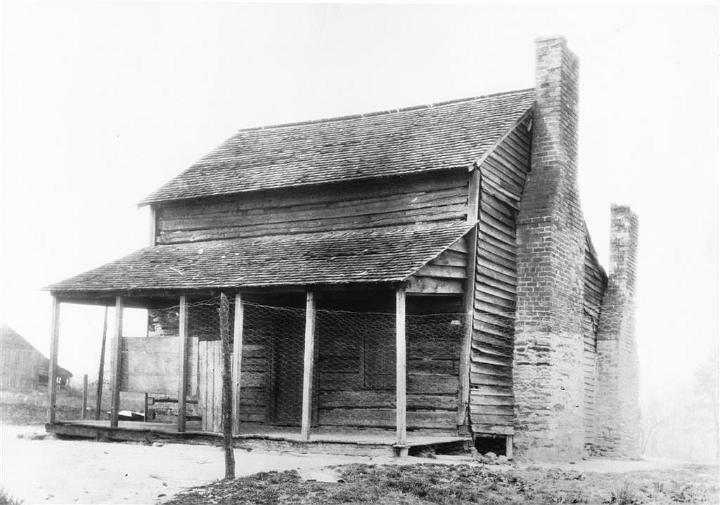 Location submitted by:
sdonley
on 12/13/2015
DBA Approved: Y
Larger Map
PANICd#: 1866
On December 25, 1929 (Christmas) Charlie Lawson killed most of his family and then himself at this location. Structure no longer exists due to collapse.
2890 Brook Cove Road
Walnut Cove , NC 27019
Open to the public: No
Lat: 36.2832292
Lon: -80.21178329999998
Database Summary:
Demographic Rank: 4
History: 1
Stories: 0
Claims: 11
Evidence: 0
Resources: 5
Retrievals: 8755
Vistor Rating: 0.0
Votes: 0
Videos for this location on PANICd Video:

History
History information is some background and history about the location. This is meant to be a basic summary. Below the history records you will find sources in which you can click on to find out more information. There may be multiple history records per location.
---
Background
Charlie Lawson's parents, Augustus and Nancy, lived in the unincorporated community known as Lawsonville, located ten miles from Danbury, the Stokes county seat. He was born there and, in 1911, married Fannie Manring. They had eight children, but the third, William, born in 1914, died of an illness in 1920. In 1918, following the move of his younger brothers, Marion and Elijah, to the Germanton area, Lawson followed suit with his family. The Lawsons worked as sharecroppers, saving enough money by 1927 to buy their own farm on Brook Cove Road.
The murders
In 1929, shortly before Christmas, Charlie Lawson took his family (37-year-old wife Fannie and their children: Arthur, 16; Marie, 17; Carrie, 12; Maybell; 7, James, 4; Raymond, 2; and Mary Lou, 4 months) into town to buy new clothes and to have a family portrait taken. Since they were far from wealthy, this seemed unusual. The new clothes ultimately became burial outfits. On that day he began the slaughter with his daughters, Carrie and Maybell, who were setting out to their uncle and aunt's house. Lawson waited for them by the tobacco barn; when they were in range, he shot them with a shotgun, then ensured that they were dead by bludgeoning them. He then placed the bodies in the tobacco barn.
Afterwards, he returned to the house and shot Fannie, who was on the porch. As soon as the gun was fired, Marie, who was inside, screamed, while the two small boys, James and Raymond, attempted to find a hiding place. Lawson shot Marie and then found and shot the two boys. Lastly, he killed the baby, Mary Lou. It is thought that she was bludgeoned to death. After the bloody massacre Charles hid in the nearby woods.
People began to gather at the Lawson residence after hearing about the tragedy. A few hours after he killed his family the gathered people heard one last gunshot. The gunshot where Mr. Lawson took his own life.
Officials found letters near Charles that he had written to his parents. They also saw where the grass had been trampled in a circle going around a tree near Mr. Lawson's body. It is believed that he had been pacing around the tree before taking his own life.
The bodies of his family were found with their arms crossed over their chests and rocks underneath their heads.
The only survivor was his eldest son, 16 year-old Arthur, whom he had sent on an errand just before starting his deadly work. The bodies of the family members were found with their arms crossed and rocks under their heads. The gunshot signaling Charlie Lawson's own suicide was heard by the many people who learned of the gruesome event on the property and had already gathered there. A police officer who was with Charlie Lawson ran down and found Charlie dead and letters to his parents. As footprints encircled the tree it was supposed that he had been pacing around the tree prior to taking his life.
Added by: sdonley on 12/13/2015 DB#:278
Source(s):
http://murderpedia.org/male.L/l/lawson-charles-dav...

---
Stories
Stories are just that. Stories and personal accounts that have been reported about the location.
---
No Stories Yet!
Paranormal Claims
Here are the paranormal claims for this location. These have been found through Internet research, reports from members, or reports from personal interviews. To add a claim, please contact PANICd.com, and we will review and add your information.
---
| | | | |
| --- | --- | --- | --- |
| Claim # | Added | Added By | Claim |
| 2305 | 12/13/2015 | sdonley | The cemetery -Mists will appear from nowhere. |
| 2304 | 12/13/2015 | sdonley | The cemetery -People have reported going to the cemetery with fresh batteries and their cameras won't work until they leave. |
| 2303 | 12/13/2015 | sdonley | The cemetery -There is a bear that seems to be on Charlies grave, but the batteries never die. |
| 2302 | 12/13/2015 | sdonley | The cemetery - leaves will not fall onto the graves, especially Charlies |
| 2306 | 12/13/2015 | sdonley | The cemetery -Leaves will blow around without wind. |
| 2307 | 12/13/2015 | sdonley | The cemetery -Photos will show an apparition of a mother holding a baby. |
| 2308 | 12/13/2015 | sdonley | At the home - there have been people who have reported feelings of dread and suffocating sadness. |
| 2309 | 12/13/2015 | sdonley | At the home - Reports of 2 small children have been seen playing in the yard. |
| 2310 | 12/13/2015 | sdonley | The bridge - when you could drive on it an eerie fog would surround the car and it would shut off. |
| 2311 | 12/13/2015 | sdonley | The bridge -Condensation would cover the windows and small hand prints would show up on the windows. |
| 2312 | 12/13/2015 | sdonley | The bridge -When the car does get started, a 1930's car would chase you and then disappear. |
Paranormal Evidence
Paranormal evidence is based on claims that have been reported for this location. There can be several types of evidence; however, we have grouped them based on media type for better organization. Here you will find evidence that are logs, audio, video, or photographic.
To add evidence for a claim, you must submit it to PANICd.com for approval to be entered into the database.
---
No Evidence Reported Yet!
Additional Resources
This is a collection of Internet resources for this location. This section will house links to other websites that contain information related to history, claims, investigations, or even the location's website.
---
Murderpedia
Added: 12/13/2015 By: sdonley
Web page with information about the murders.
Historic Horrors
Added: 12/13/2015 By: sdonley
A blog post about the murders.
Find A Grave
Added: 12/13/2015 By: sdonley
The Find A Grave record for James Arthur "Buck" Lawson, the only family survivor.
Haunted Stories
Added: 12/13/2015 By: sdonley
Information about the murders on HauntedStories.net.
Wikipedia
Added: 12/13/2015 By: sdonley
Wikipedia entry for this location and the murders.