Christ Church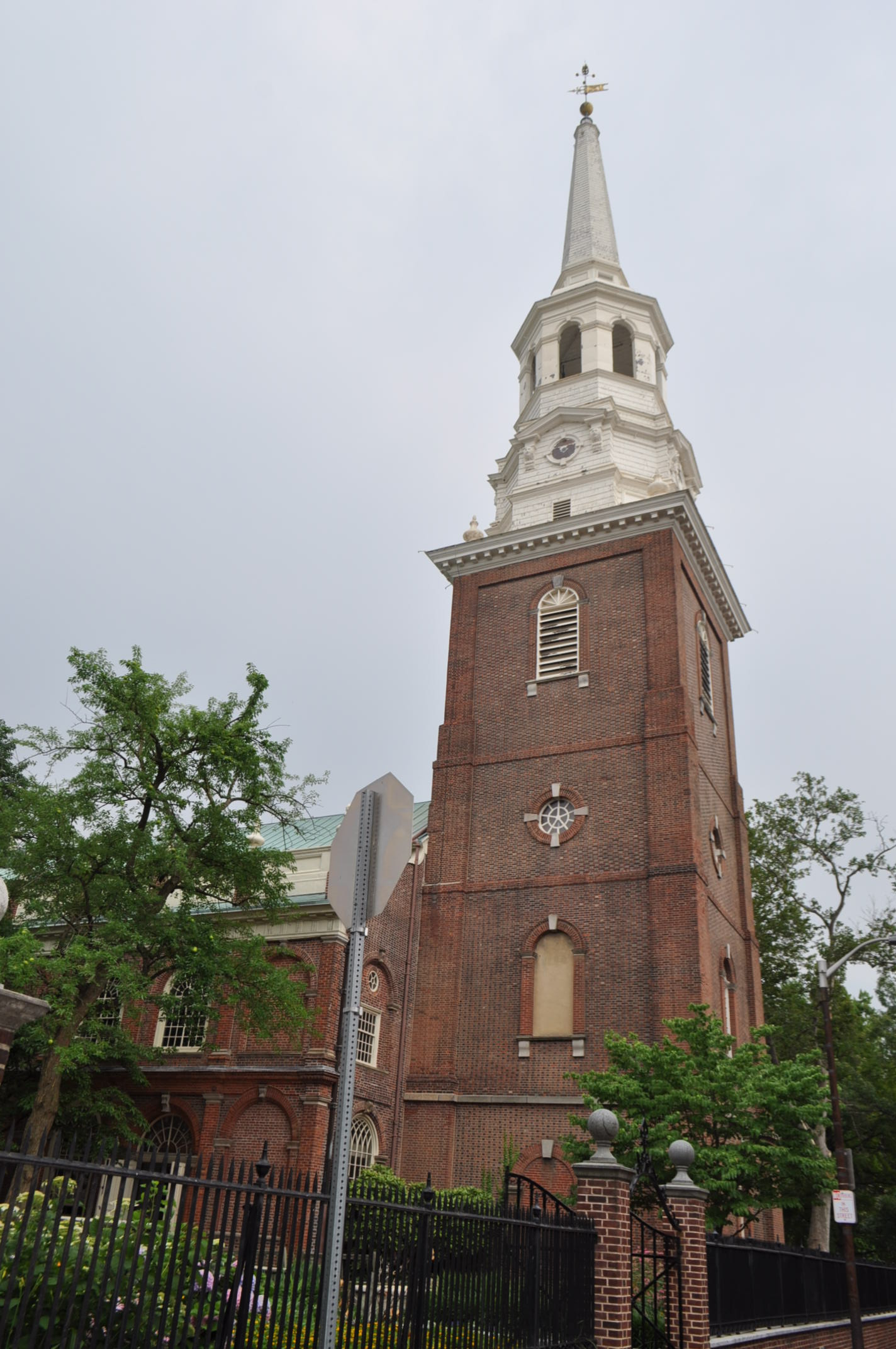 Photo by:
Marianne Donley
Location submitted by:
sdonley
on 08/03/2017
DBA Approved: Y
Larger Map
PANICd#: 1906

VIEW EVIDENCE FOR THIS LOCATION
Christ Church is an Episcopal church in the Old City neighborhood of Philadelphia. Founded in 1695 as a parish of the Church of England, it played an integral role in the founding of the Protestant Episcopal Church in the United States.
20 N American St
Philadelphia , PA 19106
Phone: (215) 922-1695
Open to the public: Yes
http://www.christchurchphila.org/
Lat: 39.9508563
Lon: -75.14425110000002
Database Summary:
Demographic Rank: 6
History: 1
Stories: 1
Claims: 2
Evidence: 1
Resources: 12
Retrievals: 5964
Vistor Rating: 0.0
Votes: 0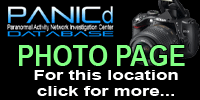 History
History information is some background and history about the location. This is meant to be a basic summary. Below the history records you will find sources in which you can click on to find out more information. There may be multiple history records per location.
---
Christ Church, the birthplace of the American Episcopal Church, was founded in 1695 as a condition of William Penn's Charter. Known as "The Nation's Church," it hosted members of the Continental Congress during the American Revolution and Presidents George Washington and John Adams in the first decade of the newly established Republic. Among early members were Benjamin and Deborah Franklin, Betsy Ross, John Penn (William Penn's grandson), and signers of the Constitution and of the Declaration of Independence, including Robert Morris, Benjamin Rush, and Francis Hopkinson.
Dating to 1744, the current building has been cited as "our finest Early American church" and one of the finest Georgian structures in America. Its steeple (1754), financed by a lottery organized by Benjamin Franklin, is the work of Robert Smith, one of America's earliest architects. For 56 years, the steeple made Christ Church the tallest structure in North America.
Christ Church is a privately managed historic site that is an official component of Independence National Historical Park. An active Episcopal parish, the church hosts daily historical talks and tours.
Search the church's archives for information about individuals who were baptized, married or buried at Christ Church.
Added by: sdonley on 07/31/2019 DB#:460
Source(s):
https://www.christchurchphila.org/history/

---
Stories
Stories are just that. Stories and personal accounts that have been reported about the location.
---
Tales of hidden passageways, underground tunnels, and skeletons always make for an intriguing story. According to historical accounts and newspaper records held here at the Historical Society of Pennsylvania, there are plenty of good stories about Christ Church, the oldest Episcopal church in Philadelphia.
The church has also been the site of mystery and intrigue. One such story comes from Townsend Ward, a secretary of the Historical Society of Pennsylvania, who died in 1885. Ward published an account in 1880, which was later reprinted in the Public Ledger in January of 1907. He related how on a cold November evening, the voice of a woman had been heard at Christ Church. The sexton and two young boys searched the church, but no one was located. A month or so later, the iron door of a sepulcher was opened on the north side of the church, which revealed upon its steps "the body of a young lady in her shroud, who had been buried as dead" but met her grim fate as a "premature burial."
During late March in 1909, many Philadelphia newspapers, such as the Bulletin, The Press, and others, ran articles about the discovery of a "Revolutionary Tunnel" leading to Christ Church. The entrance to the tunnel was accidentally found by Edward Duncan and other workmen underneath the hardware store of James M. Vance & Co. at 211-13 Market Street. Described as being some 200 feet in length, 3 feet wide, and 7 feet high, the main passageway terminated at a blind wall where the "remains of an old stairway were also found" along with "the crumbling bones" of some eight skeletons, determined later to be located directly underneath the tower of Christ's Church. It is believed that these tunnels were used to get the bells out of the church while it was being guarded by the British.
Added by: sdonley on 07/31/2019 DB#:1457
Source(s):
https://hsp.org/blogs/hidden-histories/the-mysteri...

---
Paranormal Claims
Here are the paranormal claims for this location. These have been found through Internet research, reports from members, or reports from personal interviews. To add a claim, please contact PANICd.com, and we will review and add your information.
---
| | | | |
| --- | --- | --- | --- |
| Claim # | Added | Added By | Claim |
| 2945 | 07/31/2019 | sdonley | People have reported the voice of a women taking in the church when nobody else was around. |
| 2946 | 07/31/2019 | sdonley | People have taken photographs of the windows of the church that could contain faces of spirits. |
Paranormal Evidence
Paranormal evidence is based on claims that have been reported for this location. There can be several types of evidence; however, we have grouped them based on media type for better organization. Here you will find evidence that are logs, audio, video, or photographic.
To add evidence for a claim, you must submit it to PANICd.com for approval to be entered into the database.
---
Additional Resources
This is a collection of Internet resources for this location. This section will house links to other websites that contain information related to history, claims, investigations, or even the location's website.
---