Castillo San Felipe del Morro
Photo by:
Marianne Donley
Location submitted by:
sdonley
on 08/04/2017
DBA Approved: Y
Larger Map
PANICd#: 1952

Castillo San Felipe del Morro also known as Fuerte San Felipe del Morro or Castillo del Morro, is a 16th-century citadel located in San Juan, Puerto Rico.
501 Calle Norzagaray
San Juan , PR 00901
Phone: (787) 729-6777
Open to the public: Yes
https://www.nps.gov/saju/index.htm
Lat: 18.4709349
Lon: -66.1235063
Database Summary:
Demographic Rank: 6
History: 1
Stories: 1
Claims: 5
Evidence: 0
Resources: 1
Retrievals: 7232
Vistor Rating: 0.0
Votes: 0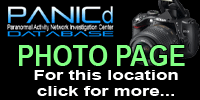 History
History information is some background and history about the location. This is meant to be a basic summary. Below the history records you will find sources in which you can click on to find out more information. There may be multiple history records per location.
---
Lying on the northwestern-most point of the islet of Old San Juan, Castillo San Felipe del Morro is named in honor of King Philip II of Spain. The fortification, also referred to as el Morro or 'the promontory,' was designed to guard the entrance to the San Juan Bay, and defend the Spanish colonial port city of San Juan from seaborne enemies.
In 1983, the citadel was declared a World Heritage Site by the United Nations in conjunction with the San Juan National Historic Site. Over two million visitors a year explore the castillo, making it one of Puerto Rico's leading tourist attractions. Facing the structure, on the opposite side of the bay, a smaller fortification known as El Canuelo complemented the castillo's defense of the entrance to the bay.
Added by: sdonley on 08/04/2017 DB#:319
Source(s):
https://en.wikipedia.org/wiki/Castillo_San_Felipe_...

---
Stories
Stories are just that. Stories and personal accounts that have been reported about the location.
---
Do you have goosebumps yet? El Morro is one of the oldest and most haunted spots in Puerto Rico. Built in the 1500's, El Morro is a series of forts overlooking the San Juan Bay. This area is notorious for sightings of a spirit of a woman that chillingly glides along the ramparts, dressed in all white. Moans of fallen soldiers can be heard, and the ghosts of old prisoners have been seen hovering along the grounds of El Morro. These frequented grounds are a playground for the departed.
Added by: sdonley on 08/04/2017 DB#:1272
Source(s):
https://www.laconcharesort.com/blog/haunted-places...

---
Paranormal Claims
Here are the paranormal claims for this location. These have been found through Internet research, reports from members, or reports from personal interviews. To add a claim, please contact PANICd.com, and we will review and add your information.
---
| | | | |
| --- | --- | --- | --- |
| Claim # | Added | Added By | Claim |
| 2491 | 08/04/2017 | sdonley | A women dressed in white has been seen gliding along the ramparts. |
| 2492 | 08/04/2017 | sdonley | Moans of fallen soldiers can be heard. |
| 2493 | 08/04/2017 | sdonley | Apparitions of old prisoners have been seen. |
| 2494 | 08/04/2017 | sdonley | Strange sounds have been heard coming form the fort. |
| 2495 | 08/04/2017 | sdonley | Strange lights have been seen. |
Paranormal Evidence
Paranormal evidence is based on claims that have been reported for this location. There can be several types of evidence; however, we have grouped them based on media type for better organization. Here you will find evidence that are logs, audio, video, or photographic.
To add evidence for a claim, you must submit it to PANICd.com for approval to be entered into the database.
---
No Evidence Reported Yet!
Additional Resources
This is a collection of Internet resources for this location. This section will house links to other websites that contain information related to history, claims, investigations, or even the location's website.
---
Wikipedia Entry
Added: 08/04/2017 By: sdonley
Wikipedia entry for this location.