Audubon House and Tropical Gardens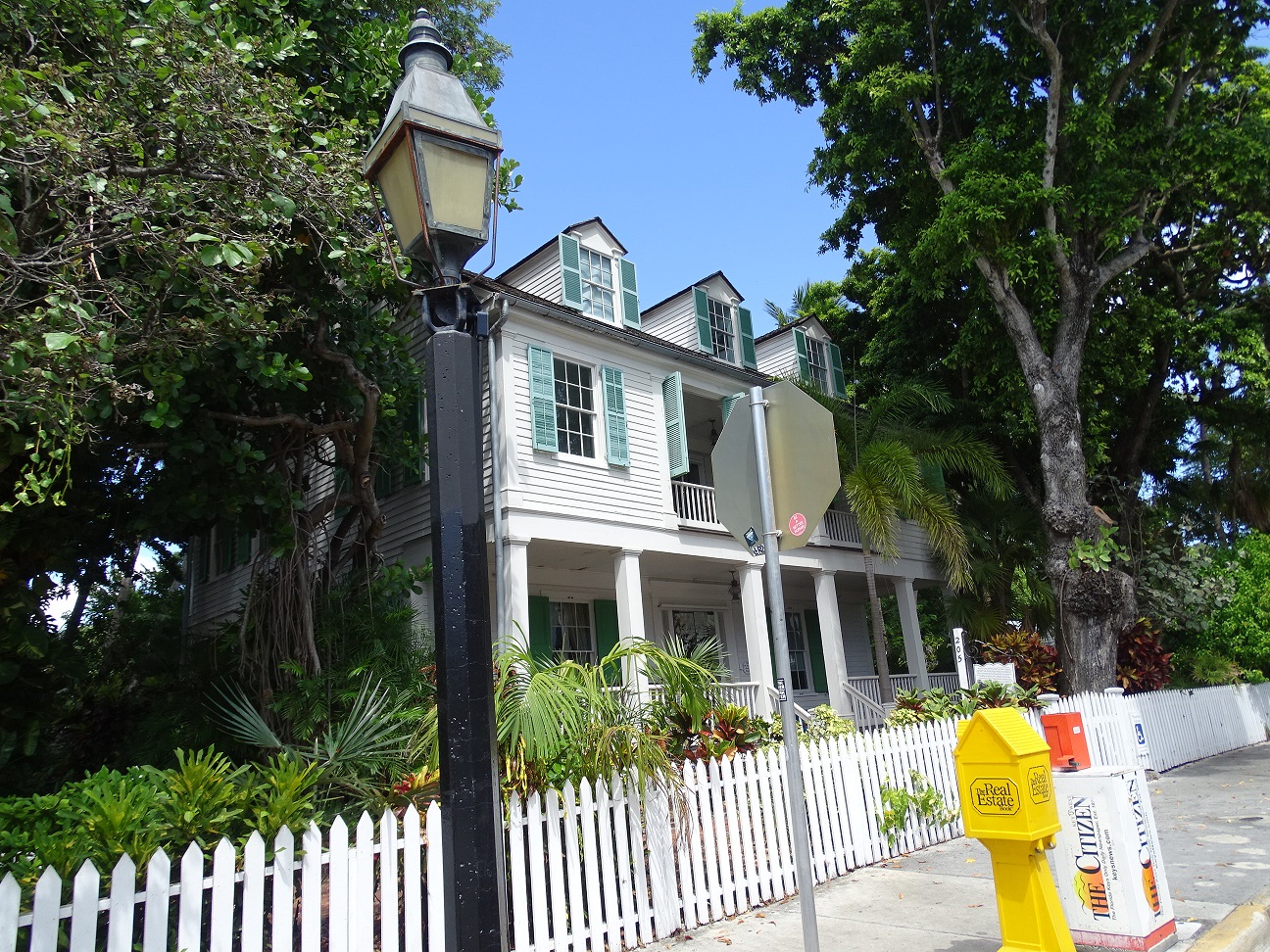 Photo by:
Marianne Donley
Location submitted by:
sdonley
on 08/04/2017
DBA Approved: Y
Larger Map
PANICd#: 1966

The Audubon House & Tropical Gardens has brick-pathed gardens that offer a lush 1-acre view of orchids, bromeliads, and other tropical foliage, an herb garden and 1840-style nursery.
205 Whitehead St
Key West , FL 33040
Phone: (305) 294-2116
Open to the public: Yes
Lat: 24.5583243
Lon: -81.80608130000002
Database Summary:
Demographic Rank: 6
History: 1
Stories: 1
Claims: 5
Evidence: 0
Resources: 1
Retrievals: 6458
Vistor Rating: 0.0
Votes: 0
History
History information is some background and history about the location. This is meant to be a basic summary. Below the history records you will find sources in which you can click on to find out more information. There may be multiple history records per location.
---
Built in the mid 1800s, the home was originally built by Captain John Huling Geiger, who was Key West's first harbor pilot. Captain Geiger raised many children in the house, and planted beautiful tropical vegetation on the property. It was the beautiful plants which drew Audubon to it during his visit in 1832. Audubon took cuttings from the plants growing on the property, and used them as backgrounds in many works, including the White crowned Pigeon, which has the "Geiger tree" in the background.
Added by: sdonley on 08/01/2019 DB#:493
Source(s):
https://en.wikipedia.org/wiki/Audubon_House_and_Tr...

---
Stories
Stories are just that. Stories and personal accounts that have been reported about the location.
---
At the beautiful Audubon House museum, repeated sightings have been reported of two Key West ghosts. Captain Geiger, a well known wrecker, and that of a young girl, possibly Hannah, who died here.
Captain Geiger has been witnessed on the balcony of his home looking out to sea, and he's also been seen on the grounds, perhaps guarding his buried fortune. A presence is also felt in the gallery, and footsteps are frequently heard on the stairs.
One of the most unsettling events on this property focuses on the portrait of Hannah, commissioned shortly after her death by her parents. The portrait possesses a certain sadness that many visitors to the museum found disturbing. So upsetting was the portrait, that eventually the oilogram was relocated to a more isolated corner of what was the Children's Room.
After the picture had been relocated, one of the manager's reported hearing the unmistakable sound of children talking and laughing.
Added by: sdonley on 08/01/2019 DB#:1484
Source(s):
https://www.florida-keys-vacation.com/Key-West-Gho...

---
Paranormal Claims
Here are the paranormal claims for this location. These have been found through Internet research, reports from members, or reports from personal interviews. To add a claim, please contact PANICd.com, and we will review and add your information.
---
| | | | |
| --- | --- | --- | --- |
| Claim # | Added | Added By | Claim |
| 3036 | 08/01/2019 | sdonley | The apparition of the captain has been seen on the balcony and on the grounds of the house. |
| 3037 | 08/01/2019 | sdonley | Footsteps are often heard on the stairs. |
| 3038 | 08/01/2019 | sdonley | The presence of the Captain has been felt in the gallery. |
| 3039 | 08/01/2019 | sdonley | People have experienced sadness around the painting of Hannah. |
| 3040 | 08/01/2019 | sdonley | Children are often heard talking and laughing in the children's room. |
Paranormal Evidence
Paranormal evidence is based on claims that have been reported for this location. There can be several types of evidence; however, we have grouped them based on media type for better organization. Here you will find evidence that are logs, audio, video, or photographic.
To add evidence for a claim, you must submit it to PANICd.com for approval to be entered into the database.
---
No Evidence Reported Yet!
Additional Resources
This is a collection of Internet resources for this location. This section will house links to other websites that contain information related to history, claims, investigations, or even the location's website.
---
Wikipedia Entry
Added: 08/04/2017 By: sdonley
Wikipedia entry for this location.