The Artist House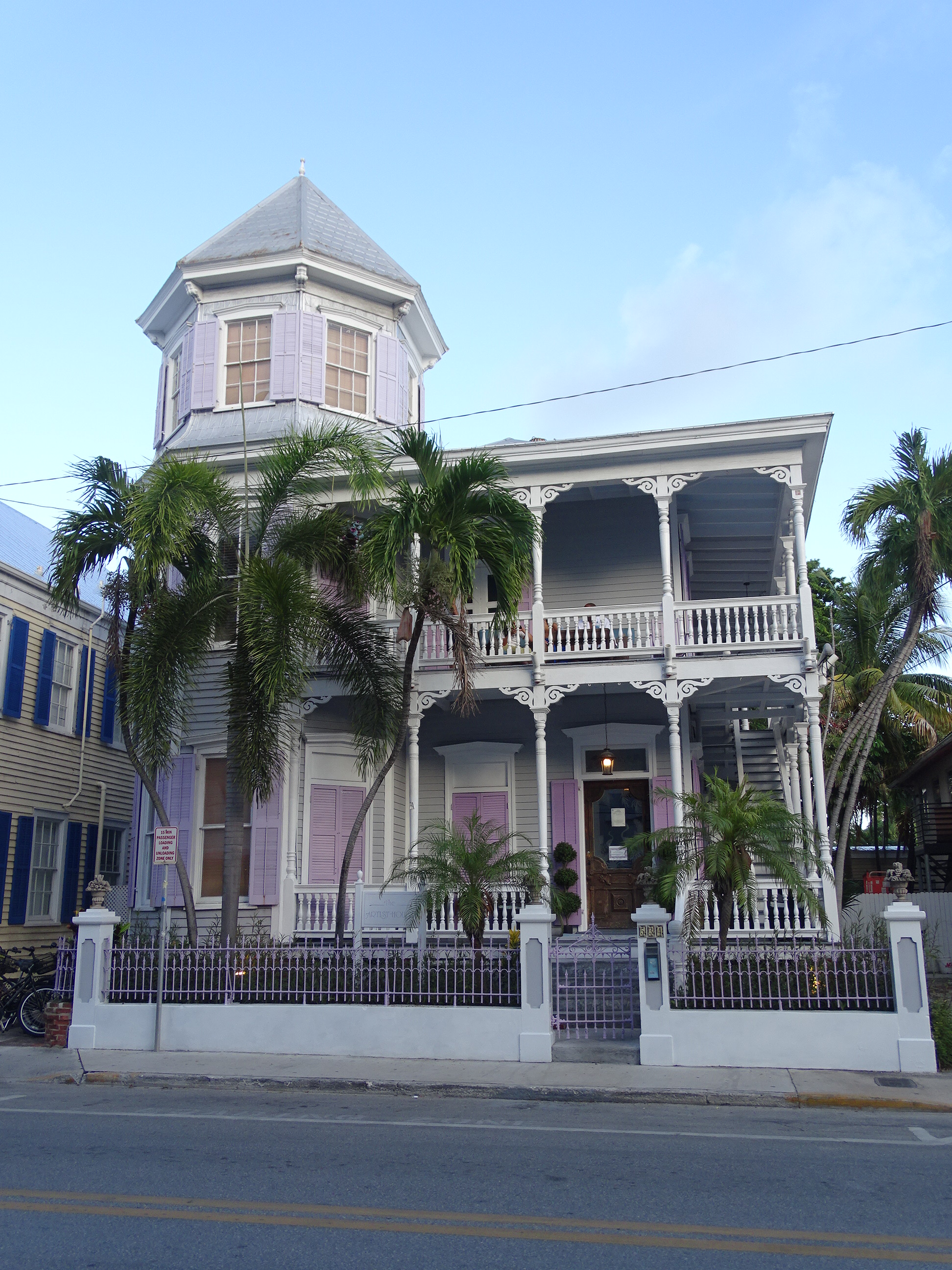 Photo by:
Marianne Donley
Location submitted by:
sdonley
on 08/04/2017
DBA Approved: Y
Larger Map
PANICd#: 1959

Built between 1890-98, and formerly the home of the celebrated Key West painter, Robert Eugene Otto, and his wife Anne, a concert and jazz pianist,
534 Eaton St
Key West , FL 33040
Phone: (305) 296-3977
Open to the public: Yes
http://www.artisthousekeywest.com/
Lat: 24.5574534
Lon: -81.80239689999996
Database Summary:
Demographic Rank: 6
History: 1
Stories: 3
Claims: 6
Evidence: 0
Resources: 1
Retrievals: 7176
Vistor Rating: 0.0
Votes: 0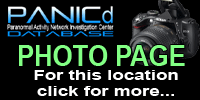 History
History information is some background and history about the location. This is meant to be a basic summary. Below the history records you will find sources in which you can click on to find out more information. There may be multiple history records per location.
---
Built between 1890-98, and formerly the home of the celebrated Key West painter, Robert Eugene Otto, and his wife Anne, a concert and jazz pianist, The Artist House is an architectural gem. Its Colonial Queen Ann style, with numerous graceful columns, verandas and gingerbread, is highlighted by the magnificent presence of its turret.
One of only a mere handful of authentic, truly original buildings on the island, and all of Florida, The Artist House is considered by many architectural historians as one of the "great" historic homes on the island. Evidently, visitors and locals to the island seem to agree - with the exception of the "Hemingway House," The Artist House is probably the most photographed and illustrated home in Key West. It is a centrepiece of conversation among the Historic Walking Tour, the Historic Bike Tour, and featured prominently on the world-famous "Conch Train" and "Trolley" tours. We are even on the Ghost Tour, although none of our thousands of guests have reported anything but a wonderful stay. Television credits include recent appearances on worldwide broadcasts of THE DISCOVERY CHANNEL, A&E TELEVISION, ABC TELEVISION'S "GOOD MORNING AMERICA", CBC (Canada), and HOME & GARDEN TELEVISION'S "EXTREME HOMES".
Recent essays of The Artist House have appeared in: NEW YORK MAGAZINE, THE MIAMI HERALD, THE LADIES HOME JOURNAL, THE TAMPA TRIBUNE, and countless travel books both foreign and domestic As interesting and appealing as the building, is the history of the Otto family that built The Artist House. Mr. and Mrs. Thomas Otto, both native Key Westers, formally moved in to the grand home on Eaton Street in 1898. The youngest of three sons, Robert Eugene Otto would eventually inherit and live in this beautiful structure.
Gene, as friends called him, studied at the Academy of Fine Arts in Chicago and the Art Students League in New York before travelling to Europe where he developed a personal style decidedly his own. It was while painting and continuing his studies in Paris that he met Annette Parker, a native of Boston, who was studying music there at that time. They were married in Paris on May 3, 1930. After Anne finished her studies in Paris, the couple moved to New York for several years during which Anne performed at the celebrated Rainbow room at Rockefellar Center as an accomplished pianist. Several years later, the Otto's moved back to Key West, where Anne dedicated her time to more domestic aspects of life at 534 Eaton Street, their home for the next 40 years. Gene died in 1974, and Anne two years later, but they live on in his art and in their beautiful and beloved house and garden. The spirit and the influence of Gene and Anne and the entire Otto family are still very much a part of the fabric and foundation of The Artist House, and the City of Key West as well. The building, antiques, garden, and "spirit" of The Artist House are a treasure for everyone to enjoy.
Over the years the Artist House has been the focus of several enchanting stories. We can't vouch for all the stories but they have made the rounds in Key West and around the globe. Every so-called "encounter" was friendly and either involved the "spirit" of Anne or Gene's stuffed doll and alter ego friend Robert.
EXCERTS FROM KEY WEST CITIZEN, SEPTEMBER 24, 1997 - WRITTEN BY RAMON RIOS, KEY WEST CITIZEN REPORTER - A GHOST OF A CHANCE - SOME KEY WEST HOUSES HAVE GUESTS WHO AREN'T EXACTLY EARNING THEIR LIVING!!!
If you rent the turret room at this Key West Guest House, you'll find all the usual modern conveniences, and if you're lucky, you may spot a distinctly unmodern inconvenience. All is well as you relax on the ample king size bed, then - quietly, a semblance of a beautiful women walks down the meandering staircase in her wedding dress. A ghost in the room! If apparitions and the strange pique your interest you are not alone.
The Discovery Channel was intrigued enough to feature the Artist House on a program called "Would you Believe It" It reported that Anne has been seen descending the turret room staircase. She was described as beautiful and wearing her wedding dress.
The Artist House was also featured on William Shatner's "Weird or What" as well as Travel Channel's "Mysteries at the Museum".
Added by: sdonley on 01/12/2018 DB#:351
Source(s):
http://www.artisthousekeywest.com/about/key-west-h...

---
Stories
Stories are just that. Stories and personal accounts that have been reported about the location.
---
While Robert the Doll now resides in Key West's East Martello Museum, it is said that a ghost can still be found at his old address. It is believed to be the spirit of former resident Anne Otto who is trapped in the Victorian home and some guests say they have seen her walking down the staircase in her wedding dress.
Added by: sdonley on 01/12/2018 DB#:1336
Source(s):
http://www.keywestparanormal.com/Locations/TheArti...

---
Added by: sdonley on 01/12/2018 DB#:1337
Source(s):
https://www.youtube.com/watch?v=WDdH3p3Wjmg

---
The Otto house itself is said to have been tainted by the doll. Now known as the Artist House, a bed and breakfast, it serves visitors to Key West. Even without Robert present, mischief occurs, noises are heard, and people are made to feel uneasy. Local legend holds that you can still see Robert's face peering out the window of the Turret Room. Stories have also been told that the ghosts of both Gene and Anne have been spotted, and even interacted with, at the Artist House. This means that we have not only a haunted object, but a haunted house.
Added by: sdonley on 01/12/2018 DB#:1339
Source(s):
http://sluggosghoststories.blogspot.com/2010/10/ro...

---
Paranormal Claims
Here are the paranormal claims for this location. These have been found through Internet research, reports from members, or reports from personal interviews. To add a claim, please contact PANICd.com, and we will review and add your information.
---
| | | | |
| --- | --- | --- | --- |
| Claim # | Added | Added By | Claim |
| 2630 | 01/12/2018 | sdonley | People have reported seeing the apparition of a women in her wedding dress coming down the stairs. |
| 2631 | 01/12/2018 | sdonley | Others have reported seeing a women in white around the attic area. |
| 2632 | 01/12/2018 | sdonley | People have reported strange noises. |
| 2633 | 01/12/2018 | sdonley | People have reported the feeling of uneasiness. |
| 2634 | 01/12/2018 | sdonley | People still report seeing Robert's face peering out a window in the Turret Room, although he is still not there. |
| 2635 | 01/12/2018 | sdonley | People have reported seeing the apparition of Gene Otto. |
Paranormal Evidence
Paranormal evidence is based on claims that have been reported for this location. There can be several types of evidence; however, we have grouped them based on media type for better organization. Here you will find evidence that are logs, audio, video, or photographic.
To add evidence for a claim, you must submit it to PANICd.com for approval to be entered into the database.
---
No Evidence Reported Yet!
Additional Resources
This is a collection of Internet resources for this location. This section will house links to other websites that contain information related to history, claims, investigations, or even the location's website.
---
Yelp Listing
Added: 01/12/2018 By: sdonley
The listing for this location on Yelp.