Engine House - Gettysburg and Northern Railroad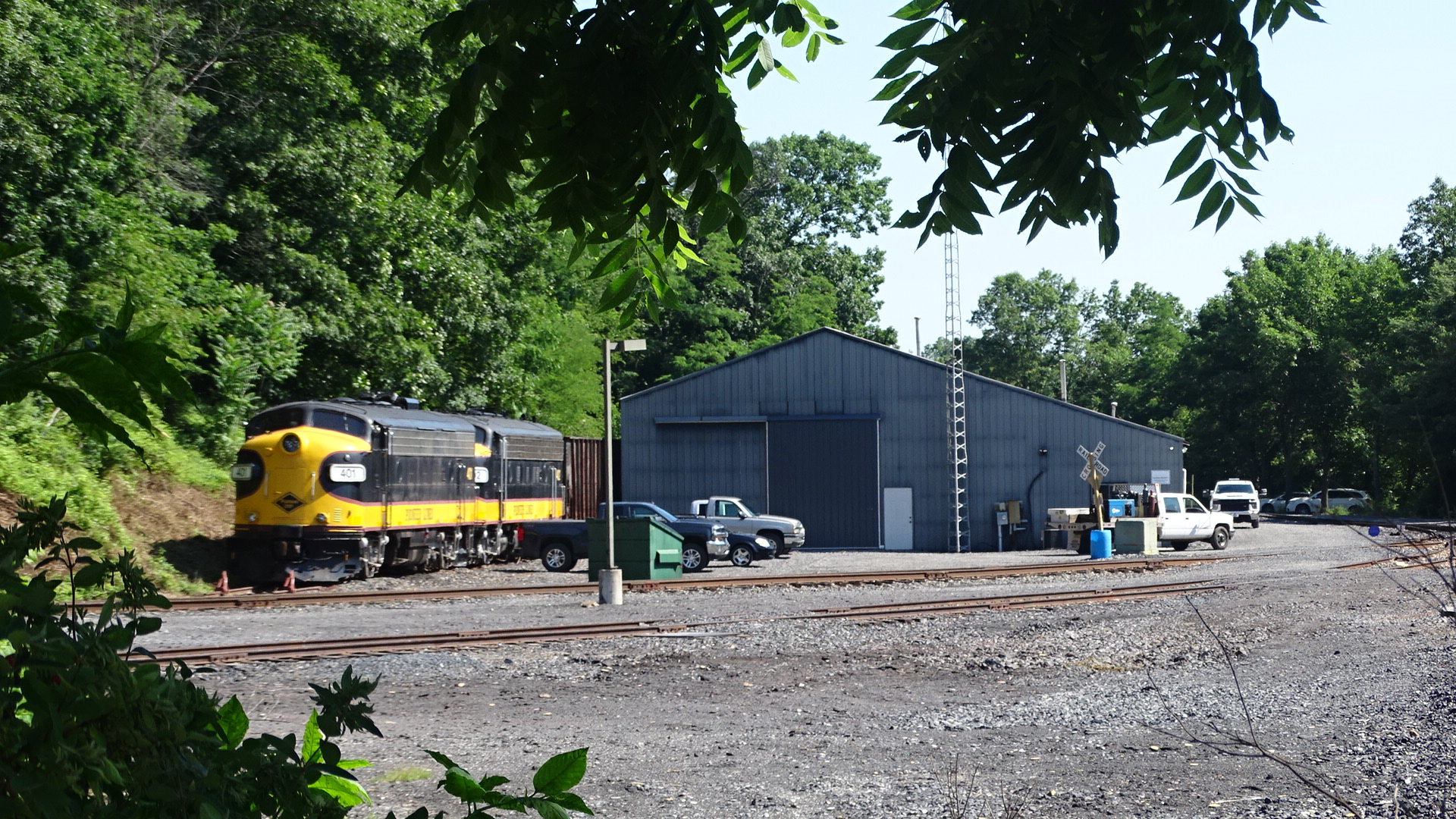 Photo by:
Marianne Donley
Location submitted by:
sdonley
on 07/05/2022
DBA Approved: Y
Larger Map
PANICd#: 2130

VIEW EVIDENCE FOR THIS LOCATION
The engine house was built in the 90's, but the area around the building is considered to be haunted by soldiers who think they are still fighting in the Gettysburg Battle.
750 Mummasburg Rd
Gettysburg , PA 17325
Open to the public: No
Lat: 39.836340
Lon: -77.243600
Database Summary:
Demographic Rank: 5
History: 1
Stories: 1
Claims: 3
Evidence: 1
Resources: 2
Retrievals: 3138
Vistor Rating: 0.0
Votes: 0
History
History information is some background and history about the location. This is meant to be a basic summary. Below the history records you will find sources in which you can click on to find out more information. There may be multiple history records per location.
---
The history of the building is not as important as the battle of Gettysburg that took place on the land the building is located on. The Battle of Gettysburg was one of the bloodiest battles of the American Civil War and took place July 1-3 in 1863. To this day, there are reports of hauntings that take place on this property.
Added by: sdonley on 07/06/2022 DB#:568
Source(s):


---
Stories
Stories are just that. Stories and personal accounts that have been reported about the location.
---
During the an episode of Ghost Adventures (S5, E1), they conducted an investigation at this location. During that investigation they captured what is believed to be the apparition of a soldier on thermal camera walking over the tracks and into the woods. The episode lists many other claims from interviews of workers that work on this engine house.
Added by: sdonley on 07/06/2022 DB#:1562
Source(s):
Ghost Adventures S5, E1

---
Paranormal Claims
Here are the paranormal claims for this location. These have been found through Internet research, reports from members, or reports from personal interviews. To add a claim, please contact PANICd.com, and we will review and add your information.
---
| | | | |
| --- | --- | --- | --- |
| Claim # | Added | Added By | Claim |
| 3255 | 07/06/2022 | sdonley | Apparitions of soldiers have been seen throughout the property. |
| 3256 | 07/06/2022 | sdonley | Cold spots have been reported. |
| 3257 | 07/06/2022 | sdonley | Items have been moved or come up missing in the engine house. |
Paranormal Evidence
Paranormal evidence is based on claims that have been reported for this location. There can be several types of evidence; however, we have grouped them based on media type for better organization. Here you will find evidence that are logs, audio, video, or photographic.
To add evidence for a claim, you must submit it to PANICd.com for approval to be entered into the database.
---
CLAIM #: 3255 - Apparitions of soldiers have been seen throughout the property.




Evidence Type: Photograph
Encounter Type: Apparition
Hauting Type: Residual
Investigation Status: More Investigation Needed
Image from Ghost Adventures
Submitted By: sdonley On: 07/06/2022
DBA Approved: Y

Additional Resources
This is a collection of Internet resources for this location. This section will house links to other websites that contain information related to history, claims, investigations, or even the location's website.
---
The Gettysburg and Northern Railway (GET)
Added: 07/06/2022 By: sdonley
Pioneer Lines, operates approximately 27 miles of track from Gettysburg to Mount Holly Springs, Pennsylvania. Â Located Approximately 200 miles East of Pittsburgh, Pennsylvania. Heavy manufacturing, energy production and petroleum process have historically dominated Pennsylvania.
Gettysburg and Northern Railroad
Added: 07/06/2022 By: sdonley
The Gettysburg and Northern Railroad (reporting mark GET) is a short-line railroad located in the U.S. state of Pennsylvania. The railroad operates a 25-mile (40Â km) long line running between Gettysburg in Adams County and Mount Holly Springs in Cumberland County.