XXX
Definition: Before it became synonymous with adult entertainment, the "XXX" symbol had a markedly different meaning.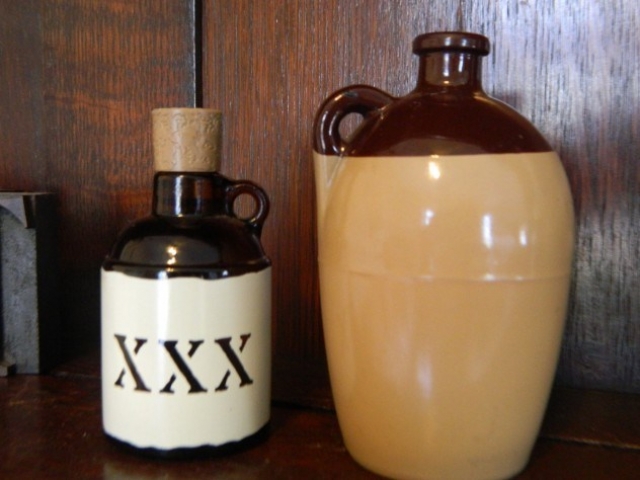 Most often seen painted on the side of a big clay jug, "XXX" stood for moonshine-more specifically, for moonshine that had been triple-distilled. In the old days, the equipment for producing moonshine was quite crude. After one pass through the distilling process, the liquor typically wasn't all that strong and likely full of impurities. After the third run, the last "X' was added, along with the guarantee that the jug contained some serious stuff.
Collections:
Assorted Bizarre or Paranormal Items
Related Categories:
| Berkowitz, David | predictive programming | The remains of Ludwig van Beethoven | Suicide Bridge | The Miracle Of Loretto Chapel |
Resources:
db#500
What are your thoughts?