When Ghosts Attack
Definition: Destination America's series to expose what happens when an unseen, evil entity not only reveals itself to the living but strikes with terrifying force.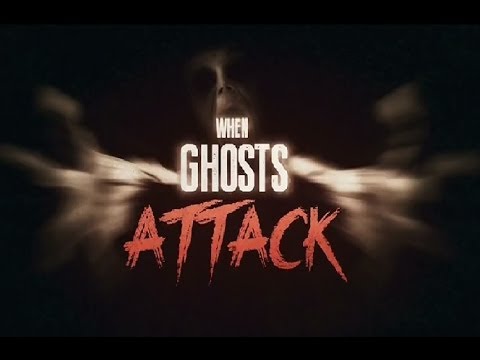 In the eight-episode first season of WHEN GHOSTS ATTACK, travel to the dark side of the paranormal world, where poltergeist activity - like objects moving on their own - is child's play compared to the torment of a malevolent demon. Told from the first-person perspective of the victims and their loved ones, each episode uncovers multiple ghostly attacks. Hear first-hand what went through the victim's mind as their experience escalated from threatening whispers and dark omens to scratches, shoves, and the anguish of having to live alongside their invisible enemy.
"You might think you know the makings of a scary story - rattling chains and bumps in the night - but these aren't your average campfire tales," said Marc Etkind, general manager of Destination America. "WHEN GHOSTS ATTACK is like nothing you've ever seen, revealing shocking evidence and first-person testimony that ghosts don't just go boo!' but can actually break the bounds of the spirit world to make violent physical contact with the living."
In the premiere episode, There's No Place Like Hell, sunset is upon the quiet town of Fayetteville, W.Va., as the Settle family unpacks their new home. For Lori Settle, a newly remarried mother, it's the start of an exciting new adventure as a homeowner. But just one week after moving in, Settle notices that her every move seems to be overshadowed by a macabre presence following her around the house. Strange occurrences begin to spook the family, but when the incidents become physical confrontations, Settle starts to fear that a deadly force is on the loose in her home. Then, in central New Jersey, Marsha Eden has finally found an apartment that she and her two daughters can call home. The setting couldn't be more ideal, despite being situated across the street from a creepy, abandoned mill. Soon strange voices heard in the dead of night turn into eerie encounters that the family fears they won't survive.
Collections:
Paranormal TV Shows
Related Categories:
| Paranormal TV show listing | by Sharon Hill | Ghost Adventures | The Dead Files | In Search Of | Celebrity Ghost Stories | The Haunted | Beyond Belief - Fact or Fiction | Ghost Lab | Psychic Kids | Destination Truth | Ripleys Believe It or Not | My Ghost Story | Chasing UFOs | Haunted History | Finding Big Foot | Paranormal State | Sightings | Unsolved Mysteries | The Haunting Of | The Scariest Places on Earth | Ghost Hunters | Ghost Hunters International | Haunted Collector | Truth or Scare | Weird Travels |
Resources:
db#857
What are your thoughts?