El Fandango Restaurant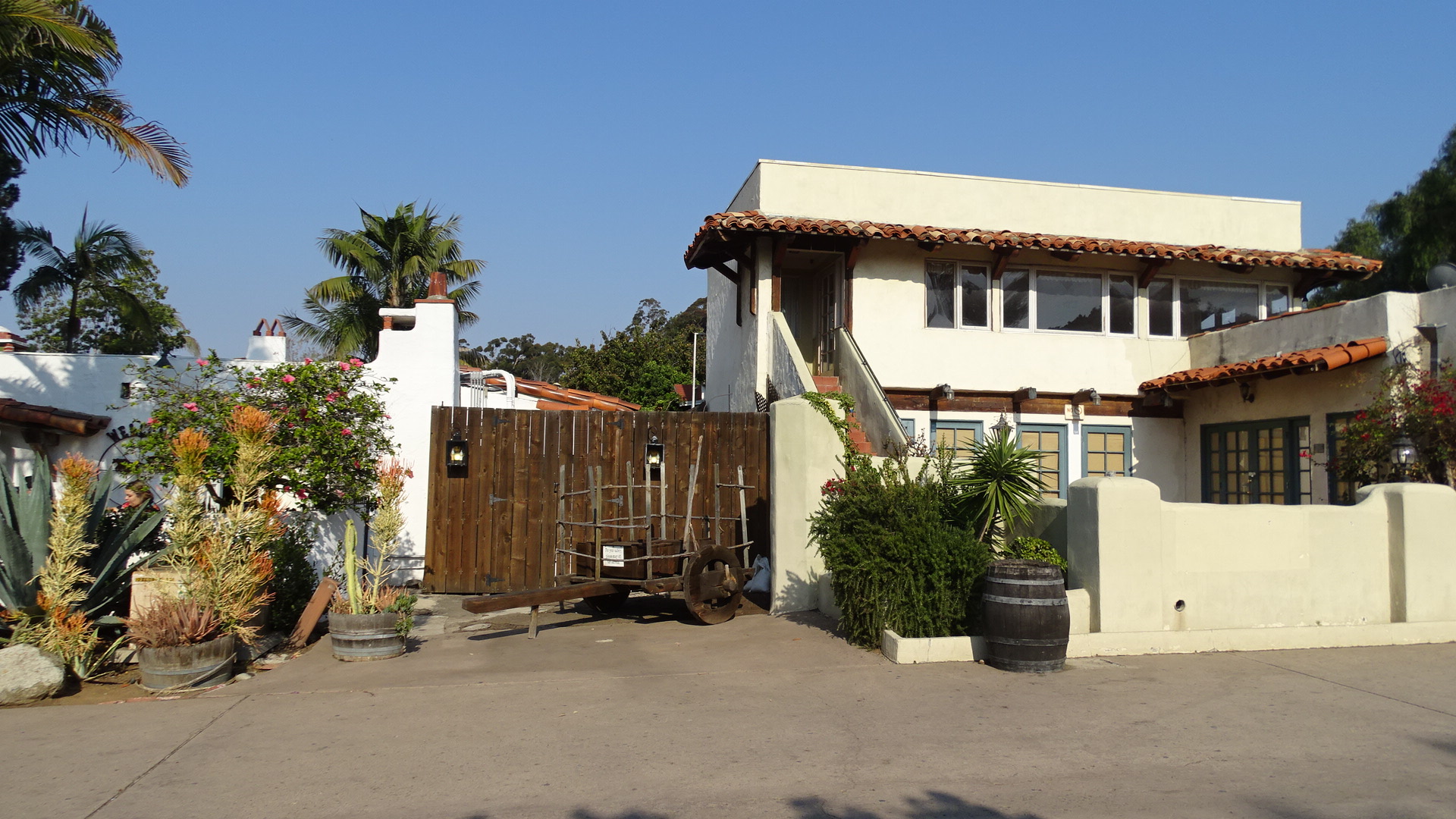 Photo by:
Marianne Donley
Location submitted by:
sdonley
on 02/19/2015
DBA Approved: Y
Larger Map
PANICd#: 1837

CURRENTLY CLOSED: Former Restaurant, built on the ruins of the Machado family's mansion.
2734 Calhoun St
San Diego , CA 92110
Open to the public: No
Lat: 32.754280
Lon: -117.196700
Database Summary:
Demographic Rank: 4
History: 2
Stories: 1
Claims: 1
Evidence: 0
Resources: 6
Retrievals: 6545
Vistor Rating: 0.0
Votes: 0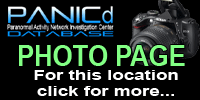 History
History information is some background and history about the location. This is meant to be a basic summary. Below the history records you will find sources in which you can click on to find out more information. There may be multiple history records per location.
---
El Fandango Restaurant is in a building which was built on the spot of the burned ruins of one of the Machado family's three mansions, which burned to the ground in 1858. It is a two story, brownish cream-colored building. Upstairs are used for office space and a banquet room while downstairs there is a very nice dining area, dining and event area and an outside patio area also used for dining.
Added by: sdonley on 07/28/2019 DB#:423
Source(s):
https://ghost.hauntedhouses.com/california_san_die...

---
In November of 2018, We visited Old Town San Diego and stopped by this location in order to document and collect some more information; however, we found that the location was closed to the public. We did get a chance to take some photographs of the building, see more photos under the photo page.
Added by: sdonley on 07/28/2019 DB#:424
Source(s):
S. Donley

---
Stories
Stories are just that. Stories and personal accounts that have been reported about the location.
---
A ghostly lady in white has been seen multiple times and a newspaper story was even written about her back in 1987. She has been sighted sitting at tables, moving around the restaurant, and even passing through walls. She always has a sad or angry expression on her face which has drawn parallels to the legend of La Llorona, however, there is no evidence that she is anything like the malevolent Mexican spirit.
The white lady seems unaware of her surroundings and even of her spectators. She seems in a world of her own, possibly re-enacting things from the past. One possible suspect for the white lady is Senora Maria Antonia Machado de Silva who in 1846 while the United States forces captured San Diego ran from her adobe to the center of the plaza and saved the Mexican Flag that was waving from the flag pole.
Added by: sdonley on 07/28/2019 DB#:1422
Source(s):
http://www.weirdca.com/location.php?location=63

---
Paranormal Claims
Here are the paranormal claims for this location. These have been found through Internet research, reports from members, or reports from personal interviews. To add a claim, please contact PANICd.com, and we will review and add your information.
---
| | | | |
| --- | --- | --- | --- |
| Claim # | Added | Added By | Claim |
| 2858 | 07/28/2019 | sdonley | The apparition of a woman dressed in white has been seen throughout the building. |
Paranormal Evidence
Paranormal evidence is based on claims that have been reported for this location. There can be several types of evidence; however, we have grouped them based on media type for better organization. Here you will find evidence that are logs, audio, video, or photographic.
To add evidence for a claim, you must submit it to PANICd.com for approval to be entered into the database.
---
No Evidence Reported Yet!
Additional Resources
This is a collection of Internet resources for this location. This section will house links to other websites that contain information related to history, claims, investigations, or even the location's website.
---
HauntedHouses.com Records
Added: 02/19/2015 By: sdonley
Find El Fandango Restaurant at HauntedHouses.com.
El Fandango Restaurant - Weird California
Added: 07/28/2019 By: sdonley
A White Lady haunts the El Fandango Restaurant!
Waymarker Information
Added: 07/28/2019 By: sdonley
Information about location.
El Fandango Restaurant Old Town San Diego
Added: 07/28/2019 By: sdonley
The ghost that is seen here is that of a Victorian woman dressed in white.
Yelp Page
Added: 07/28/2019 By: sdonley
141 reviews of El Fandango - CLOSED "My experienced here was positive from the time I walked in to when I left. I first noticed the wonderful decor outside in the patio seating area. It was full of greenery and I felt that I was in some fancy…
TripAdvisor
Added: 07/28/2019 By: sdonley
El Fandango Restaurant, San Diego: See 46 unbiased reviews of El Fandango Restaurant, rated 3 of 5, and one of 4,772 San Diego restaurants on TripAdvisor.