Sherman-Gilbert House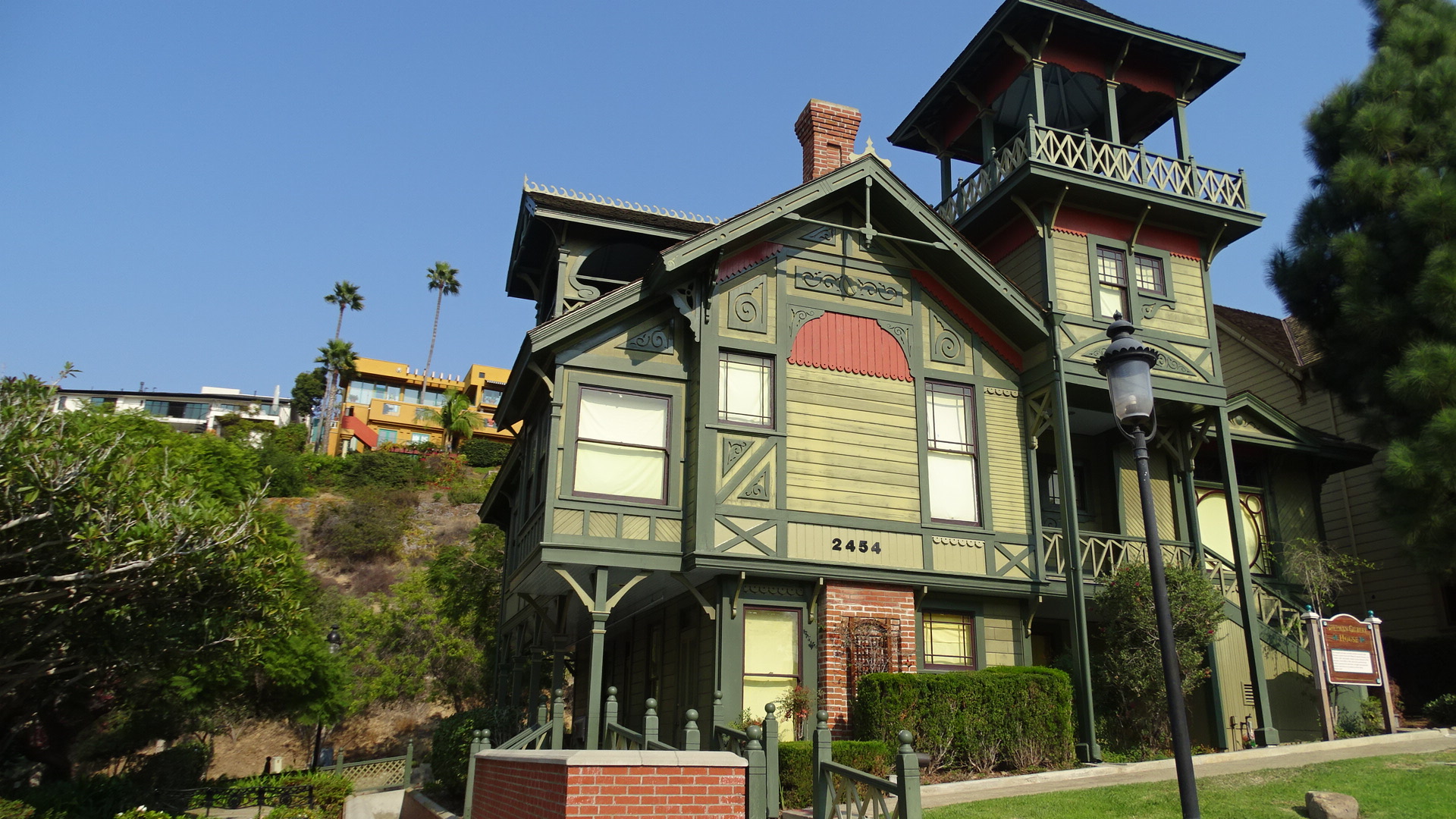 Photo by:
Marianne Donley
Location submitted by:
sdonley
on 06/11/2019
DBA Approved: Y
Larger Map
PANICd#: 2013

While the Gilberts were not the original owners of this impressive San Diego home, once Mrs. Gilbert purchased the property in 1897 it remained in the Gilbert family for nearly seven decades. From 1892 until 1965, sisters Bess and Gertrude Gilbert.
2455 Heritage Park Row
San Diego , CA 92110
Phone: (877) 565-3600
Open to the public: Yes
http://www.sdparks.org/content/sdpa...
Lat: 32.754060
Lon: -117.193280
Database Summary:
Demographic Rank: 6
History: 1
Stories: 1
Claims: 2
Evidence: 0
Resources: 2
Retrievals: 6809
Vistor Rating: 0.0
Votes: 0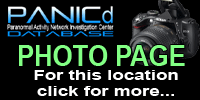 History
History information is some background and history about the location. This is meant to be a basic summary. Below the history records you will find sources in which you can click on to find out more information. There may be multiple history records per location.
---
This house was built and first owned by John Sherman, cousin of General William Tecumseh Sherman. The "widow's walk" and circular window are key elements of the first structure moved to Heritage Park in the spring of 1971. From 1892 to 1965, sisters Bess and Gertrude Gilbert, patrons of art and music, brought internationally famous entertainers to receptions in their home. Among the artists were Yehudi Menuhin, Ernestine Schumann-Heink, and Artur Rubinstein. The park office is located on the bottom floor.
Added by: sdonley on 08/04/2019 DB#:507
Source(s):
http://www.sdparks.org/content/sdparks/en/park-pag...

---
Stories
Stories are just that. Stories and personal accounts that have been reported about the location.
---
The Shermin-Gilbert house exterior has yielded some minor activity. A shadow figure has been allegedly seen moving towards the backside of the building, but to date has not been captured on media. Some sessions using dowsing rods have been performed outside the location in an attempt to communicate with this possible apparition.
Added by: sdonley on 08/04/2019 DB#:1503
Source(s):
http://www.sandiegohaunted.com/listings/old-town/g...

---
Paranormal Claims
Here are the paranormal claims for this location. These have been found through Internet research, reports from members, or reports from personal interviews. To add a claim, please contact PANICd.com, and we will review and add your information.
---
| | | | |
| --- | --- | --- | --- |
| Claim # | Added | Added By | Claim |
| 3103 | 08/04/2019 | sdonley | A shadow figure has been seen moving around the outside of the house. |
| 3104 | 08/04/2019 | sdonley | Investigators have recorded EVPs around the building. |
Paranormal Evidence
Paranormal evidence is based on claims that have been reported for this location. There can be several types of evidence; however, we have grouped them based on media type for better organization. Here you will find evidence that are logs, audio, video, or photographic.
To add evidence for a claim, you must submit it to PANICd.com for approval to be entered into the database.
---
No Evidence Reported Yet!
Additional Resources
This is a collection of Internet resources for this location. This section will house links to other websites that contain information related to history, claims, investigations, or even the location's website.
---
Clio
Added: 06/11/2019 By: sdonley
Entry for this location.
Wikipedia Entry
Added: 08/04/2019 By: sdonley
Wikipedia entry for this location.