Old Blackford County Jail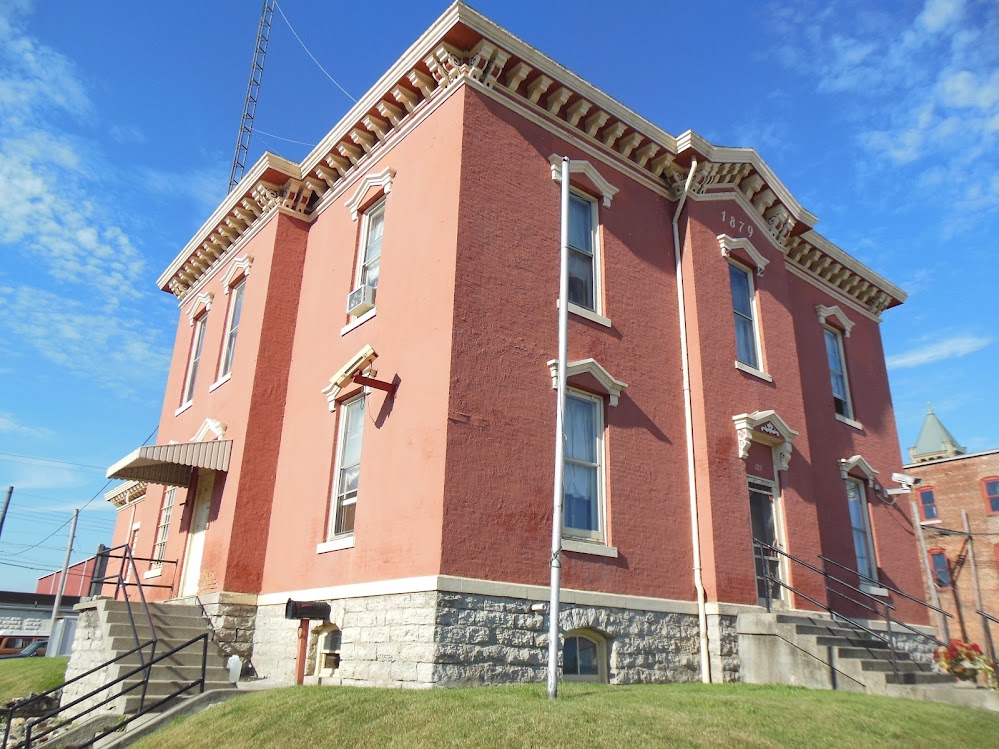 Photo by:
Marianne Donley
Location submitted by:
sdonley
on 06/21/2022
DBA Approved: Y
Larger Map
PANICd#: 2128

The jail was built from 1878 to 1879 and took two full years to complete. The jail has one of the few remaining turnstile left in the nation.
120 E Main St
Hartford City , IN 47348
Phone: 765 808-8730
Open to the public: Yes
Lat:
Lon:
Database Summary:
Demographic Rank: 5
History: 2
Stories: 0
Claims: 6
Evidence: 0
Resources: 9
Retrievals: 3677
Vistor Rating: 0.0
Votes: 0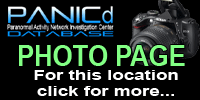 History
History information is some background and history about the location. This is meant to be a basic summary. Below the history records you will find sources in which you can click on to find out more information. There may be multiple history records per location.
---
The Old Blackford County Jail was built in 1879. The jail was in use until 1995. The building was purchased by twins Richard and Dann Allen in 1996 with hopes of preserving Blackford County's history one building at a time! Within these walls still remain the original jail cells, along with one of very few original turnstiles remaining in Indiana (a door/Gate to prevent access to people leaving as someone is entering)! Since purchasing the OLD JAIL, multiple layers of paint have been removed from the original staircase leading to the sheriff living quarters, revealing gorgeous woodwork from when the structure was originally built! Attic space that had once been bricked off/ drywalled over have been discovered, along with possible windows that may have been a view from the living quarters stairway to the jail area! As time passes, our team will continue to research the history of both the building, as well as those that deemed this iconic structure their home or their correctional facility! We encourage those that may have any documentation about the OLD BLACKFORD COUNTY JAIL, EMPLOYEES, and INMATES to share with us, as our goal is to preserve history every memory and picture at time!!!
Added by: sdonley on 06/21/2022 DB#:560
Source(s):
https://www.facebook.com/oldblackfordcountyjail/ab...

---
The old Blackford County Jail was established in 1879. The prison was an active prison until the end of 1995.
Hartford City, Indiana began in the late 1830s as a few log cabins clustered near a creek. The community became the county seat of Blackford County. This small farming community experienced a 15-year "boom" beginning in the late 1880s caused by the discovery of natural gas.
In the early 19th century, much of what would become the state of Indiana was still frequented by native Indian tribes. At least three tribes are almost certain to have visited the future Hartford City area during the 40 years before the town was settled, although there were no known permanent settlements in the immediate area.
Many stories linger to this day about Dillinger actually staying at the prison.
Connect to the page below for more history information for this location including some newspaper articles.
Added by: sdonley on 06/21/2022 DB#:561
Source(s):
https://oldhauntedjail.com/jhistory/

---
Stories
Stories are just that. Stories and personal accounts that have been reported about the location.
---
No Stories Yet!
Paranormal Claims
Here are the paranormal claims for this location. These have been found through Internet research, reports from members, or reports from personal interviews. To add a claim, please contact PANICd.com, and we will review and add your information.
---
| | | | |
| --- | --- | --- | --- |
| Claim # | Added | Added By | Claim |
| 3242 | 06/21/2022 | sdonley | Yelling has been heard in the attic. |
| 3243 | 06/21/2022 | sdonley | Yelling and screams have been heard coming from the cell area. |
| 3244 | 06/21/2022 | sdonley | People have heard their names called. |
| 3245 | 06/21/2022 | sdonley | Footsteps have been heard in the darkness of night. |
| 3246 | 06/21/2022 | sdonley | Many investigators have captured EVPs within the building. |
| 3247 | 06/21/2022 | sdonley | People have reporting the feeling of being watched. |
Paranormal Evidence
Paranormal evidence is based on claims that have been reported for this location. There can be several types of evidence; however, we have grouped them based on media type for better organization. Here you will find evidence that are logs, audio, video, or photographic.
To add evidence for a claim, you must submit it to PANICd.com for approval to be entered into the database.
---
No Evidence Reported Yet!
Additional Resources
This is a collection of Internet resources for this location. This section will house links to other websites that contain information related to history, claims, investigations, or even the location's website.
---
The Old Blackford County Jail
Added: 06/21/2022 By: sdonley
The Old Blackford County Jail is a popular paranormal hotspot in Hartford City, Indiana. Many investigative teams have stayed the night, including several TV crews, and none, it seems, have left disappointed.
Old Blackford County Jail Investigation
Added: 06/21/2022 By: sdonley
Location: 126 E. Main St., Hartford City, Indiana 47348 History: The old Hartford City Jail was built in 1879 and continued serving the area until its closure in 1995. Dann Allen purchased the property in 1996 and lives in the front part of the building.
Hartford City Haunts Participate in the 'World's Largest Ghost Hunt'
Added: 06/21/2022 By: sdonley
...HEAT ADVISORY REMAINS IN EFFECT UNTIL 8 PM EDT /7 PM CDT/ THIS EVENING... * WHAT...Heat index values in the 95 to 100 degree range expected this afternoon and early evening. * WHERE...Portions of northern Indiana, southwest Michigan and northwest Ohio. * WHEN...
The Old Hartford City Jail
Added: 06/21/2022 By: sdonley
The Scare Factor Paranormal Directory
Added: 06/21/2022 By: sdonley
Many states are actively changing their policies and mandates concerning the recent rise in the Delta variant of COVID-19. Some haunts are closing, others are implementing last year's policies, and others are able to continue as normal.
Main : Old Blackford County Jail : Ervin-Campbell Speakeasy
Added: 06/21/2022 By: sdonley
WELCOME TO OUR WEBSITE! We invite you to come visit our old Historic Jail. Maybe you want to step back in time and visit the old Ervin-Campbell Speakeasy. Maybe...you want to visit both and investigate both buildings? Explore the website and learn more about each location. You can click on the Photo Pages to see
NIGHT AT THE OLD BLACKFORD COUNTY JAIL — AMERICAN HAUNTINGS GHOST HUNTS
Added: 06/21/2022 By: sdonley
The jail's most famous visitor was Indiana native son, John Dillinger. The famed gangster would frequently visit local sheriff's departments under an alias in order to see what he might be up against while planning his bank robberies.
7 Terrifying Events That Prove Indiana Might Just Be The Most Haunted State In The Country
Added: 06/21/2022 By: sdonley
Here are seven local hauntings in Indiana that will make your skin crawl. The events that inspired these creepy places may make you want to leave the state. We recommend stearing clear of these ghastly places unless you like getting spooked.
A Tour Of This Haunted Prison In Indiana Is Not For The Faint Of Heart
Added: 06/21/2022 By: sdonley
It's the time of year to explore haunted places, like ghost towns and cemeteries. But is there anything creepier than walking through a haunted prison? Indiana has a ton of prisons rumored to be haunted, but there's one in particular that you definitely have to check out…