Irma Hotel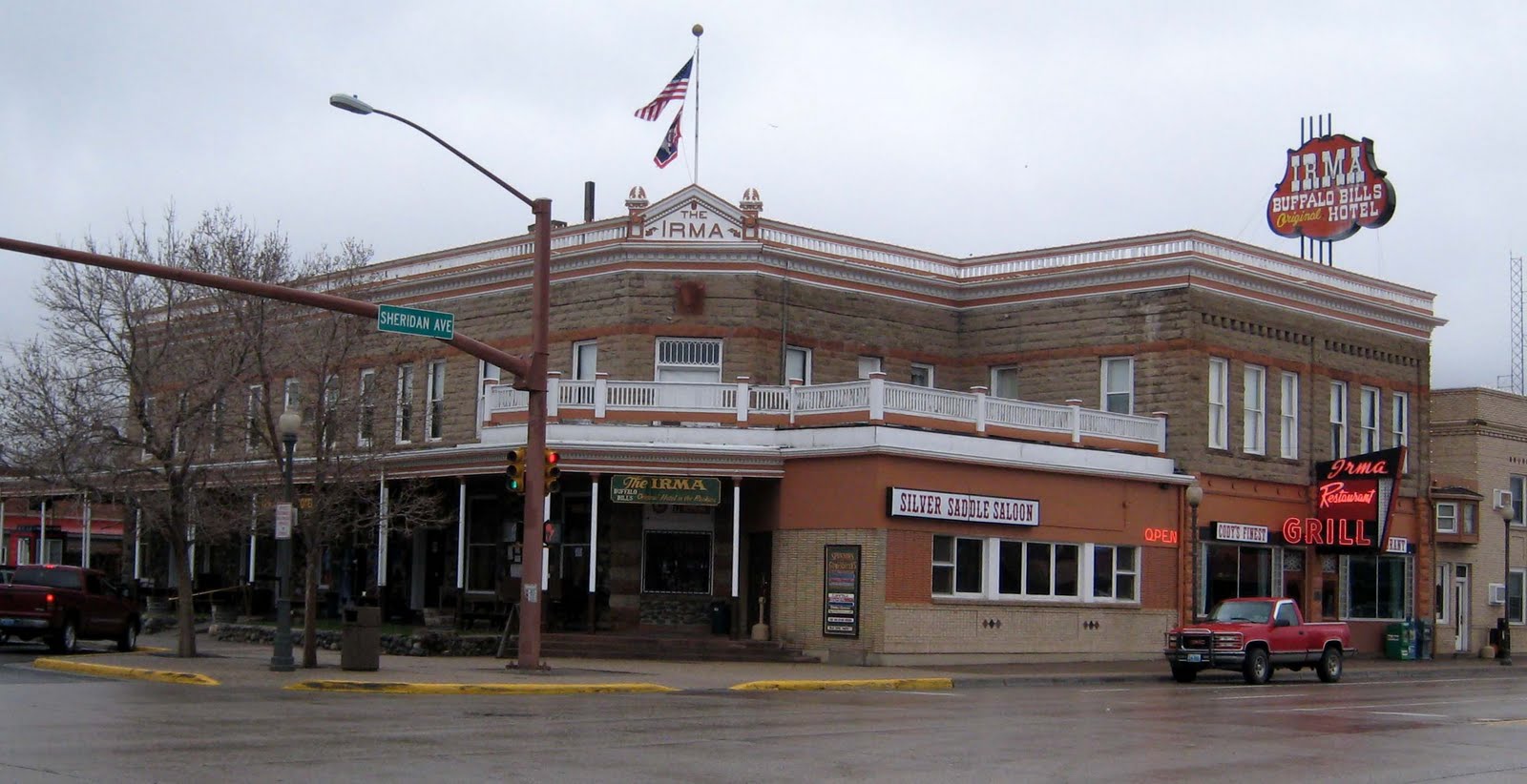 Location submitted by:
sdonley
on 05/14/2012
DBA Approved: Y
Larger Map
PANICd#: 1092
Step back in time... into the old west of today, at the Irma Hotel, - a place that Buffalo Bill Cody called "a gem" just outside of Yellowstone National Park.
1192 Sheridan Avenue
Cody , WY 82414
Phone: 307-587-4221
Open to the public: Yes
Lat: 44.5260249
Lon: -109.0643697
Database Summary:
Demographic Rank: 6
History: 1
Stories: 0
Claims: 19
Evidence: 0
Resources: 0
Retrievals: 17294
Vistor Rating: 0.0
Votes: 0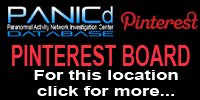 History
History information is some background and history about the location. This is meant to be a basic summary. Below the history records you will find sources in which you can click on to find out more information. There may be multiple history records per location.
---
"Buffalo Bill," William F. Cody was probably the best known American in the world during his lifetime. Having been involved in many events that shaped the American West, he formed an arena show of the western experience called Buffalo Bill's Wild West in 1883. It toured the United States and Europe for 30 years.
Buffalo Bill helped found Cody, Wyoming in 1895, and established his TE Ranch in the area. In 1902, he built the Irma Hotel, which he called - "just the sweetest hotel that ever was." Buffalo Bill maintained two suites and an office at the hotel for his personal use.
When the Burlington Railroad completed a spur line into Cody, his plan was to have travelers stay at Buffalo Bill's Hotels in the Rockies on their way to the east gate of Yellowstone National Park. They included the Irma Hotel in Cody, near the railroad; Wapiti Inn (a day's wagon ride west) and Pahaska Teepee near the East gate of the park.
The Irma Hotel is listed on the National Register of Historic Places by the National Park Service, in recognition of its contribution to the cultural foundations of America. It was designed by Alfred Wilderman Woods, a Lincoln, Nebraska church architect. Certain exterior walls are made of river rock and locally quarried sandstone from Beck Lake just south of town. The fireplace is an assemblage of rock, ores, minerals, and fossils from the Big Horn Basin.
The Irma's famous cherrywood bar dates to the period of construction and is one of the most photographed features in all of Cody. The original part of the hotel was built for Buffalo Bill in 1902. The northwest addition was constructed in 1929, and the southwest addition was added in 1976-1977.
Added by: sdonley on 05/14/2012 DB#:110
Source(s):
http://www.irmahotel.com/html/history.html

---
Stories
Stories are just that. Stories and personal accounts that have been reported about the location.
---
No Stories Yet!
Paranormal Claims
Here are the paranormal claims for this location. These have been found through Internet research, reports from members, or reports from personal interviews. To add a claim, please contact PANICd.com, and we will review and add your information.
---
| | | | |
| --- | --- | --- | --- |
| Claim # | Added | Added By | Claim |
| 1437 | 05/14/2012 | sdonley | An aggressive presence has been reported in the kitchen. |
| 1438 | 05/14/2012 | sdonley | Irma (Buffalo Bill Cody's daughter) "The Lady in White" roams the halls of the second floor where the suites and rooms are located. |
| 1436 | 05/14/2012 | sdonley | There have been sightings of a soldier dressed in an 1800's style uniform in the main dining hall near the cherry wood bar. |
| 2337 | 03/06/2016 | sdonley | Covers of beds in room 35 have been ripped off the bed while people were sleeping. |
| 2336 | 03/06/2016 | sdonley | Guests have reported to be woken up with a cold hand touching them. |
| 2335 | 03/06/2016 | sdonley | Disembodied voices have been reported. |
| 2334 | 03/06/2016 | sdonley | Extreme cold temperatures have been reported in room 35. |
| 2333 | 03/06/2016 | sdonley | Man in old west Calvary clothing has been reported. |
| 2332 | 03/06/2016 | sdonley | An apparition of a man has been seen to walk into the bar and take a seat, when someone goes to wait on him he disappears. |
| 2331 | 03/06/2016 | sdonley | Water faucets have been reported to turn on/off by themselves. |
| 2330 | 03/06/2016 | sdonley | TV and lights have been reported to turn off and on by themselves. |
| 2329 | 03/06/2016 | sdonley | People have heard the sound of petticoat swishing from one side of a room to another. |
| 2328 | 03/06/2016 | sdonley | Rocking chairs have been reported to rock on their own. |
| 2327 | 03/06/2016 | sdonley | People have had drinks knocked out of their hand. |
| 2326 | 03/06/2016 | sdonley | If people who look like the ex-wife of Buffalo Bill, they get messed with. |
| 2325 | 03/06/2016 | sdonley | Buffalo Bill has been seen in a long mirror in the dinning room. |
| 2324 | 03/06/2016 | sdonley | An apparition of a confederate soldier (from the waist up) has been reported in room 35. |
| 2323 | 03/06/2016 | sdonley | Knocking on hallway walls so loud that it wakes up the guests have been heard. |
| 2322 | 03/06/2016 | sdonley | Footsteps have been heard in the hallways. |
Paranormal Evidence
Paranormal evidence is based on claims that have been reported for this location. There can be several types of evidence; however, we have grouped them based on media type for better organization. Here you will find evidence that are logs, audio, video, or photographic.
To add evidence for a claim, you must submit it to PANICd.com for approval to be entered into the database.
---
No Evidence Reported Yet!
Additional Resources
This is a collection of Internet resources for this location. This section will house links to other websites that contain information related to history, claims, investigations, or even the location's website.
---
No Reources Yet!