Key West Cemetery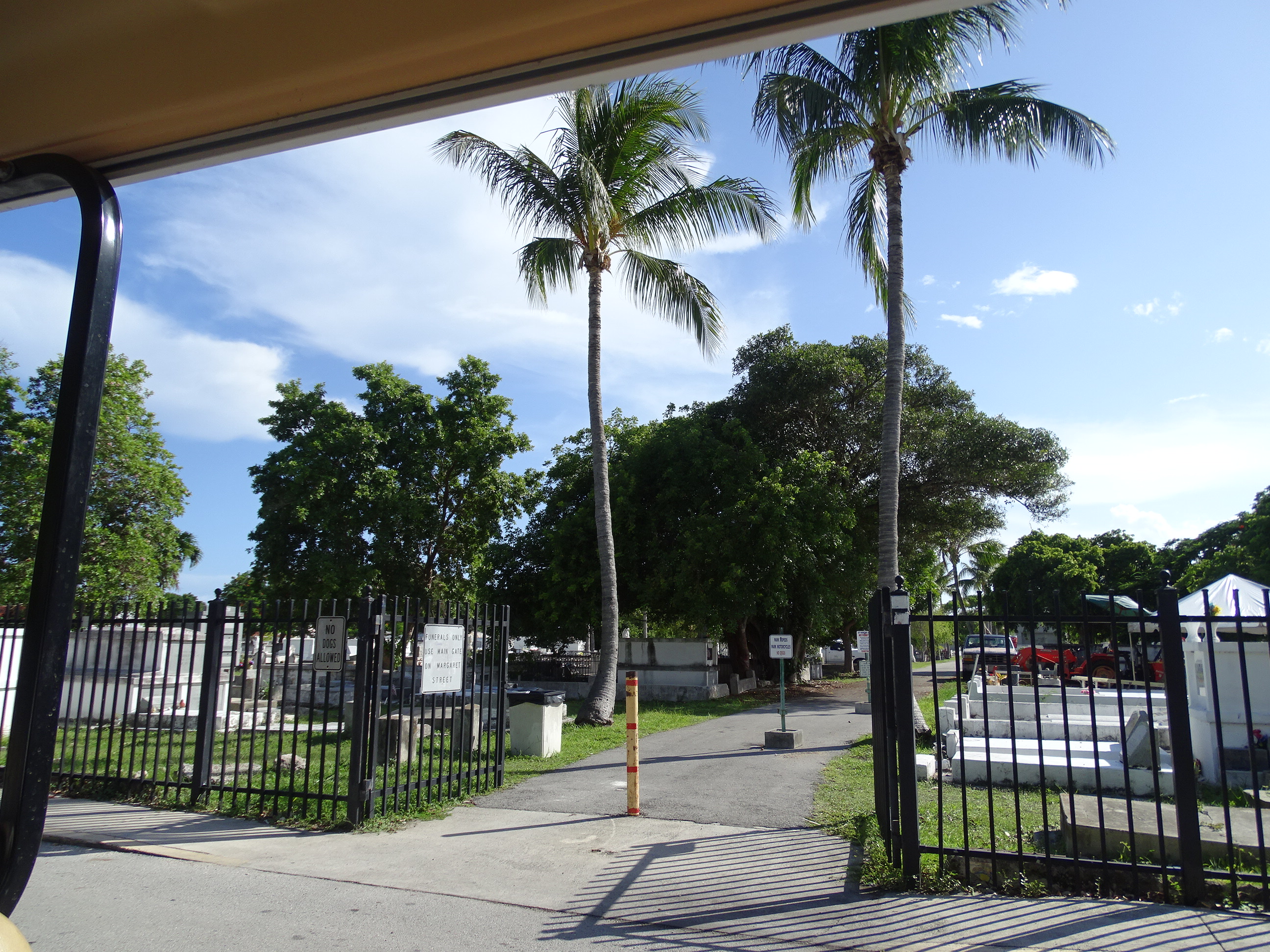 Photo by:
Marianne Donley
Location submitted by:
sdonley
on 08/04/2017
DBA Approved: Y
Larger Map
PANICd#: 1963

The Key West Cemetery is a 19-acre cemetery located at the foot of Solares Hill on the island of Key West, Florida with well over 100,000 interred.
701 Pauline St
Key West , FL 33040
Phone: (305) 292-8177
Open to the public: Yes
http://www.friendsofthekeywestcemet...
Lat: 24.5560007
Lon: -81.7956072
Database Summary:
Demographic Rank: 6
History: 1
Stories: 1
Claims: 6
Evidence: 0
Resources: 1
Retrievals: 6655
Vistor Rating: 0.0
Votes: 0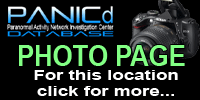 History
History information is some background and history about the location. This is meant to be a basic summary. Below the history records you will find sources in which you can click on to find out more information. There may be multiple history records per location.
---
The Key West Cemetery at 701 Passover Lane consists of 19-acres at the foot of Solares Hill on the island of Key West. It is located in the northeast section of Old Town, and it is estimated that as many as 100,000 people are buried there with gravestones dating back to the mid 1800's. This cemetery is still active with up to 100 new burials each year, contains people of all races and nationalities, and includes separate plots dedicated to Catholics, Protestants, Jewish and the Navy.
The original burial ground was located near the coastal sand dunes of Whitehead Point (near present day Higgs Beach and the West Martello Tower). However graves were washed away and disinterred bodies and caskets were scattered throughout the island following the Great Havana Hurricane of 1846. This Category 5 hurricane struck Cuba then curved toward Florida maintaining its intensity when it struck Key West.
To prevent future flooding in 1847 the Key West (City) Cemetery was established at its current location on Solares Hill which is in the center of Old Town and the highest natural elevation on the island rising 18 feet above sea level at its highest point. This cemetery is bounded by Angela, Margaret, Frances and Olivia Streets with the entrance being on Passover Lane.
Many lives were taken by the great fire of 1886, the Yellow Fever epidemic that swept across the island in 1887 and 1888, and some by war including the Battleship Maine disaster of 1898. Many were killed in the numerous hurricanes that hit the island and several souls interred here met their fate at the end of the hangman's noose. Many famous and prominent families who played a huge role in establishing Key West are buried here, as well as those who left behind a more infamous legacy. The cemetery has a past as rich and colorful as the island itself which has more than 30,000 residents who currently reside here.
The Key West Cemetery was established as a Florida Heritage Landmark in 2005 by the Historic Florida Keys Foundation, the City of Key West, and the Florida Department of State. Marker Number F-551 is located at the intersection of Passover Lane and Angela Street on the right when traveling north on Passover Lane.
Added by: sdonley on 08/01/2019 DB#:492
Source(s):
http://www.friendsofthekeywestcemetery.com/History...

---
Stories
Stories are just that. Stories and personal accounts that have been reported about the location.
---
One of the most often seen Key West ghosts is that of a Bahamian woman, who takes offense when anyone visiting the cemetery shows disrespect. Reports include being scolded by her, and those guilty of any reprisal find her cold stare to be most unsettling.
Voices, shadows, orbs, cold sensations, and other ghostly encounters are some of the experiences you can expect when you visit Key West's city of the dead.
Added by: sdonley on 08/01/2019 DB#:1483
Source(s):
https://www.florida-keys-vacation.com/Key-West-Gho...

---
Paranormal Claims
Here are the paranormal claims for this location. These have been found through Internet research, reports from members, or reports from personal interviews. To add a claim, please contact PANICd.com, and we will review and add your information.
---
| | | | |
| --- | --- | --- | --- |
| Claim # | Added | Added By | Claim |
| 3030 | 08/01/2019 | sdonley | The apparition of a Bahamian woman has been seen by those who do not show respect in the cemetery. |
| 3031 | 08/01/2019 | sdonley | Voice have been heard. |
| 3032 | 08/01/2019 | sdonley | Shadows have been seen. |
| 3033 | 08/01/2019 | sdonley | Photos of orbs have been taken. |
| 3034 | 08/01/2019 | sdonley | Cold spots have been reported. |
| 3035 | 08/01/2019 | sdonley | People have reported the feeling of being watched when nobody has been around. |
Paranormal Evidence
Paranormal evidence is based on claims that have been reported for this location. There can be several types of evidence; however, we have grouped them based on media type for better organization. Here you will find evidence that are logs, audio, video, or photographic.
To add evidence for a claim, you must submit it to PANICd.com for approval to be entered into the database.
---
No Evidence Reported Yet!
Additional Resources
This is a collection of Internet resources for this location. This section will house links to other websites that contain information related to history, claims, investigations, or even the location's website.
---
Wikipedia Entry
Added: 08/04/2017 By: sdonley
Wikipedia entry for this location.