Giddings Family Home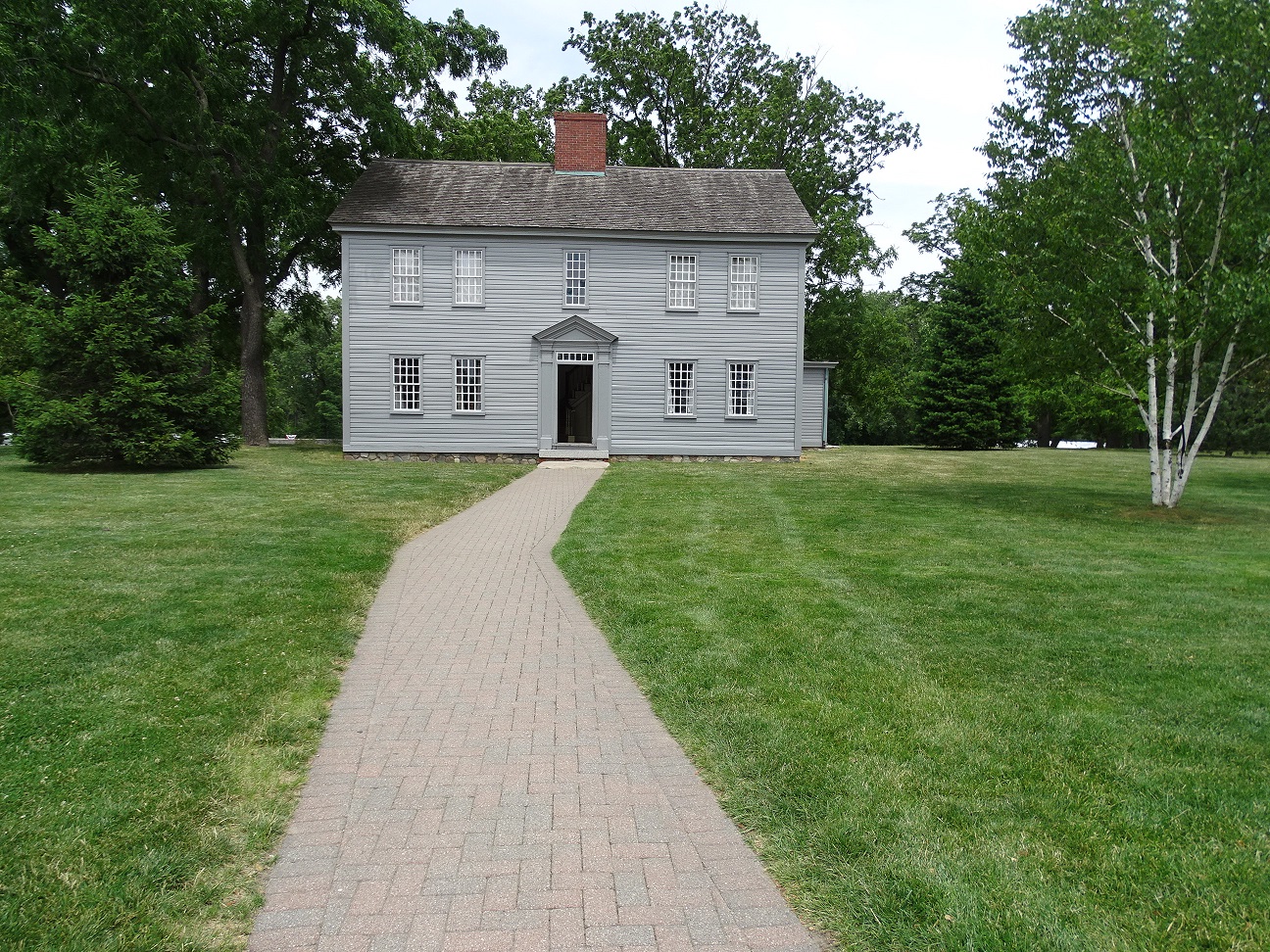 Photo by:
Marianne Donley
Location submitted by:
sdonley
on 08/03/2017
DBA Approved: Y
Larger Map
PANICd#: 1938

John Giddings was a merchant who earned a good living in the West Indies trade
Maple Lane
Dearborn , MI 48124
Open to the public: Yes
https://www.thehenryford.org/collec...
Lat: 42.3047156
Lon: -83.22369789999999
Database Summary:
Demographic Rank: 5
History: 1
Stories: 1
Claims: 1
Evidence: 0
Resources: 1
Retrievals: 6104
Vistor Rating: 0.0
Votes: 0
History
History information is some background and history about the location. This is meant to be a basic summary. Below the history records you will find sources in which you can click on to find out more information. There may be multiple history records per location.
---
John Giddings was a merchant who earned a good living in the West Indies trade. Giddings lived here with his wife and five children. He built this grand house in 1751 in Exeter, New Hampshire. Its plan was typical of upscale New England houses of its time, with a multi-purpose hall and parlor on the first floor and two bedrooms above.
Added by: sdonley on 07/31/2019 DB#:464
Source(s):
https://www.thehenryford.org/collections-and-resea...

---
Stories
Stories are just that. Stories and personal accounts that have been reported about the location.
---
This former home of New Hampshire's first Secretary of State was originally built by John Giddings in Exeter, New Hampshire in 1751. Giddings was a prosperous merchant and shipbuilder who lived there with his wife, Mehetable, and their five children: Mary, Dorothy, Deborah, John, and Metetable. On December 22, 1790, it became the home of New Hampshire's first Secretary of State, Joseph Pearson, who, inside this house, married Captain Gidding's daughter, Dorothy, in April of 1795.
In 1929 Henry Ford's architect, Ed Cutler, found this beautiful example of a New England colonial home, though there had been numerous additions added years after its original construction. The house, brought to the Village in carefully numbered pieces in 1929, lay in a pile in the Village during the dedication ceremony, but was up by the summer of 1930. By studying its layout, Cutler restored it to what he believed to be its earliest condition, which included a secret staircase leading to the attic (this was also included in its Greenfield Village restoration).
A house with this much history must certainly have some paranormal activity. From what I've heard, it does...
"I was a presenter for five years then transferred to security and worked nights. The village takes on a whole new dimension at night. Doing driving patrols I stopped at Giddings to use the bathroom, which is located in the back. I walked inside and heard people talking but couldn't make out the conversation; I thought it was the voice recorder that tells the history of the home. It wasn't.
I looked around and saw no one but felt a chill, and then I heard someone talking again. As I was leaving I then heard a voice clearly say, "He's leaving now," and the full conversation started up once again. It was weird and spooky. No doubt the place is haunted."
Added by: sdonley on 07/31/2019 DB#:1460
Source(s):
http://passionforthepast.blogspot.com/2015/04/ghos...

---
Paranormal Claims
Here are the paranormal claims for this location. These have been found through Internet research, reports from members, or reports from personal interviews. To add a claim, please contact PANICd.com, and we will review and add your information.
---
| | | | |
| --- | --- | --- | --- |
| Claim # | Added | Added By | Claim |
| 2953 | 07/31/2019 | sdonley | Strange conversations can be heard at night when nobody is around. |
Paranormal Evidence
Paranormal evidence is based on claims that have been reported for this location. There can be several types of evidence; however, we have grouped them based on media type for better organization. Here you will find evidence that are logs, audio, video, or photographic.
To add evidence for a claim, you must submit it to PANICd.com for approval to be entered into the database.
---
No Evidence Reported Yet!
Additional Resources
This is a collection of Internet resources for this location. This section will house links to other websites that contain information related to history, claims, investigations, or even the location's website.
---