Robert The Doll
Definition: Robert the Doll is the ultimate child's nightmare.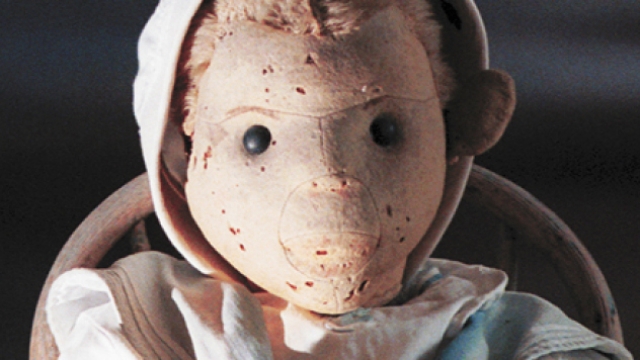 On the surface it looks innocent enough, just a hand-sewn little boy in a sailor's outfit, but at night it comes to life and attacks children. According to the story, the doll was given to a young Eugene Otto, the son of two artists who had just moved to Key West, Florida at the end of the 19th century. The gift-giver: A young Jamaican witch who was hired by the Ottos to be Eugene's nanny.
Soon, the Ottos began hearing Eugene talking to the doll in his room. And another voice would answer. A few weeks later, Eugene began screaming in the night that Robert was trying to kill him. Neighbors reported seeing the doll moving in the windows of the house. Servants in the house gave terrified reports that the doll would giggle while their backs were turned. Sometimes they saw shadows as the doll ran across the room.
When Eugene grew up, he inherited his parents' house and kept Robert the Doll close by. The doll continued to terrify visitors, although Eugene seemed to have a strange connection with it. He would get angry when his wife covered up the doll or put it in the attic, saying that Robert "needed a view of the street."
After Eugene died in 1972, the doll haunted the new owners of the house for a few years before being placed in a museum in Key West. You can go see the terrifying specter of the night for just a few bucks. He also, inexplicably, has a Twitter account.
Collections:
Related Categories:
| The Lisbon Doll |
Resources:
db#494
What are your thoughts?