Lincoln and Teddy Roosevelt
Definition: Photograph showing Abraham Lincoln's Casket and Teddy Roosevelt in the same picture.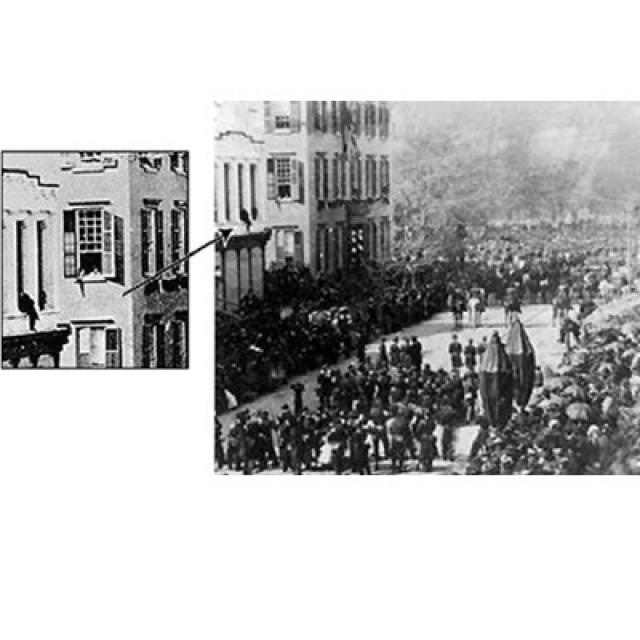 More has been written about Abraham Lincoln than nearly any man who has ever lived, but there are still esoteric bits of knowledge to be had about America's 16th president. After being assassinated, Lincoln's body was sent by train from Washington, DC to Springfield, Illinois, making several stops along the way for the mourning nation to pay their respects.On April 25, 1865, the procession made their way down Broadway in New York City, where it was photographed. In an ancient snapshot from that day, one of the homes of the wealthy Roosevelt family appears along the left side of the frame. Leaning out the window were two children, one of whom "six-year-old Teddy" stared down at a legacy he would assume some 36 years later, as the nation's 25th president.
Additional Photos for this Topic:



SAVE THESE PHOTOS ON PINTEREST
Resources:
db#509
What are your thoughts?